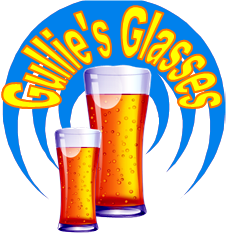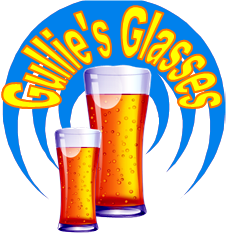 News
Out & About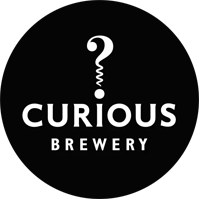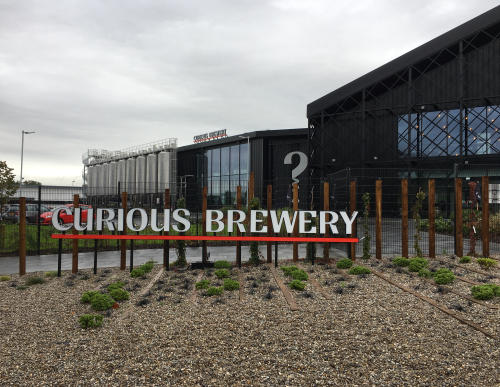 Curious Brewery 14th October 2019
Right next door to Ashford International Station is the new state-of-the-art 1.3 million Curious Brewery that opened on the 10th May 2019. Wine makers Chapel Down started brewing Curious Brew lager in 2010 and now produce a range of beers and cider with a winemakers twist. Didn't do the brewery tour, just had a pint in the bar / shop. Great friendly staff and a good range of items in the shop, but a little pricey for glasses (£3.50 for a half to £5.50 for a pint glass)
(click on logo to view glasses).

For more information on this brewery see
www.curiousbrewery.com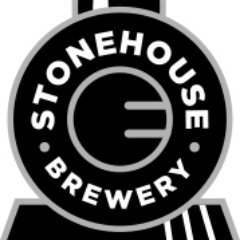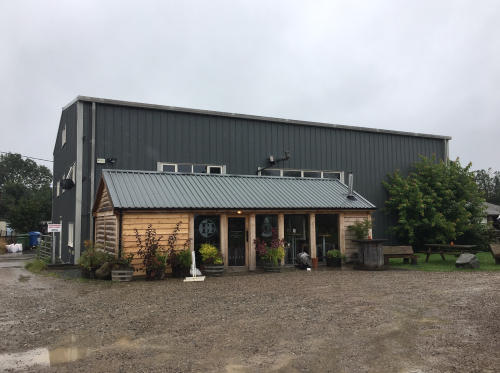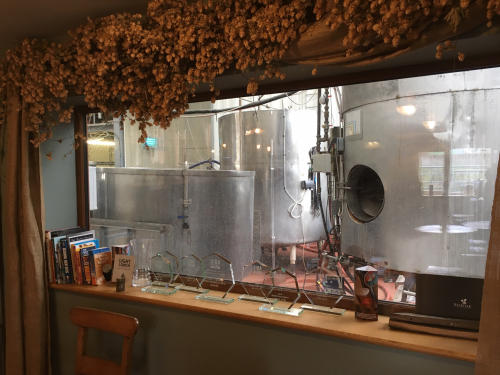 Stonehouse Brewery 14th August 2019
Had a night in Oswestry so popped into the Stonehouse brewery. This brewery is located in a lovely spot with a beer garden in the middle of an orchard, it was just a shame the day we visited it was chucking down with rain. However, I still enjoyed a pint of Station Bitter in their bar and purchased a few different bottles to bring back home to Kent. Friendly staff and advice on other real ale pubs in Oswestry to visit.
(click on logo to view glasses).

For more information on this brewery see
www.stonehousebrewery.co.uk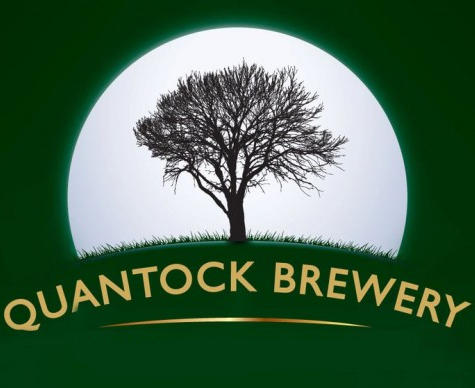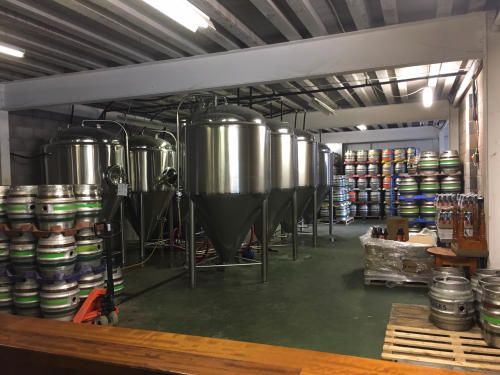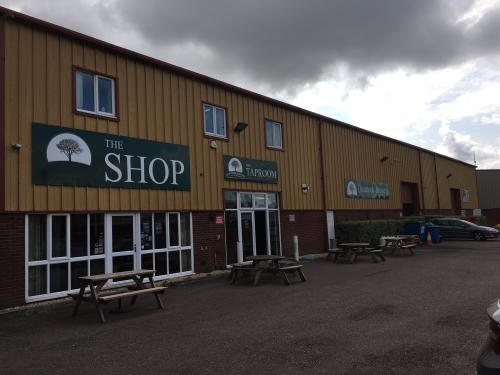 Quantock Brewery 13th August 2019
Had a few nights in Taunton, after trying some Quantock beers in a local pub we decided the next day to take a drive out and find the brewery. Nice and easy to find, just of the A358 and around 15 minutes from where we were staying. The Brewery is also within walking distance of the West Somerset Railway at Bishops Lydeard that operate historic steam locomotives that run up and down to Minehead. Didn't do the brewery tour, just picked up a few glasses and a few bottles to take home.
(click on logo to view glasses).

For more information on this brewery see
www.quantockbrewery.co.uk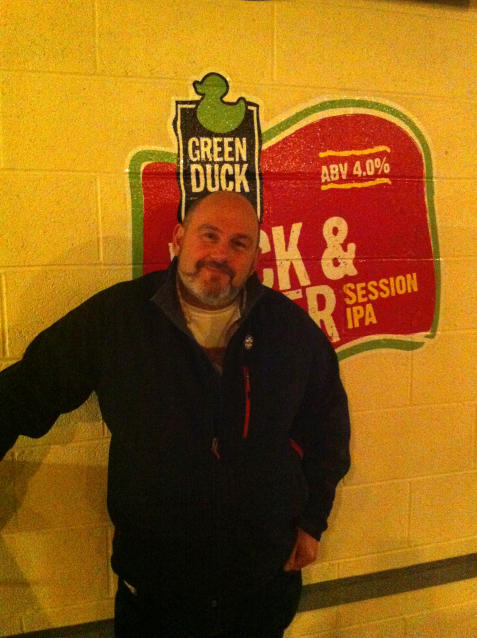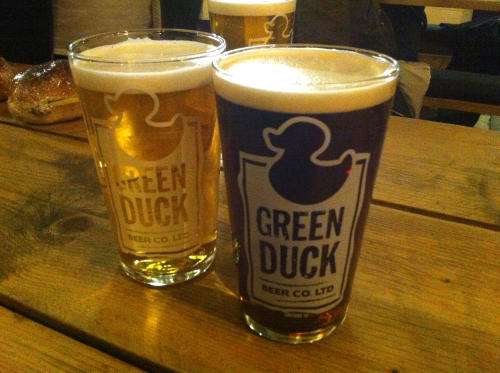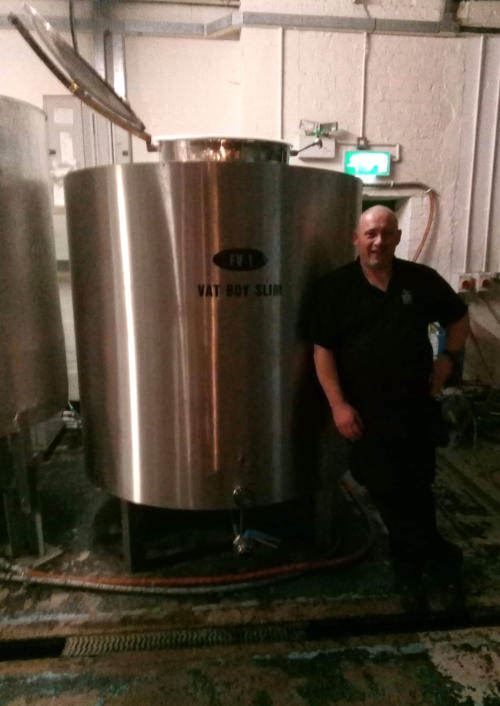 Green Duck Brewery 11th May 2019
Re-visited the Green Duck Brewery in Stourbridge for a reunion with the HMS Brazen Greenies. They brew some fantastic beers and I thoroughly enjoyed the May special "Plum Dumb". If you get a chance to visit the brewery read the comical names they have printed on the fermentation vats, my favourite was "Vat Boy Slim" and "Vats in the cradle".
(click on logo to view glasses).

For more information on this brewery see
www.greenduckbrewery.co.uk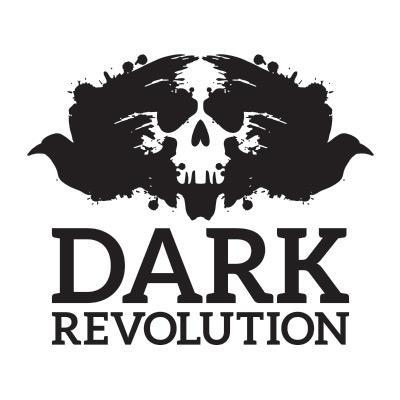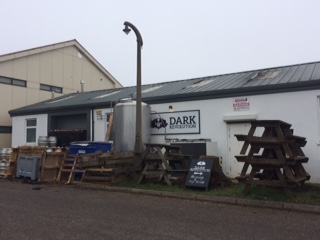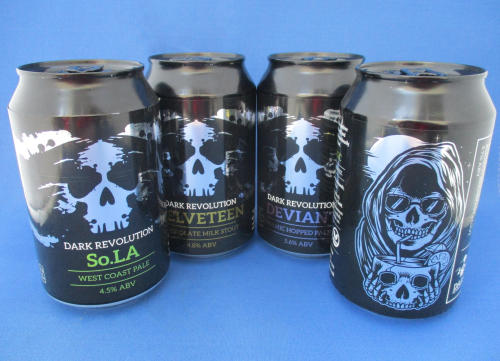 Dark Revolution Brewery 22nd February 2019
Had a night in Salisbury so visited the Dark Revolution Brewery opposite the airfield at Old Sarum. Picked up two glasses for the collection and a selection of canned beers to sample.
(click on logo to view glasses).


For more information on this brewery see
www.darkrevolution.co.uk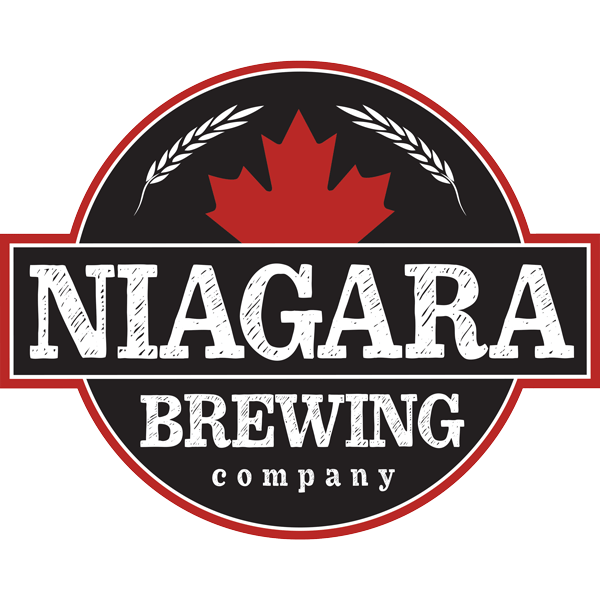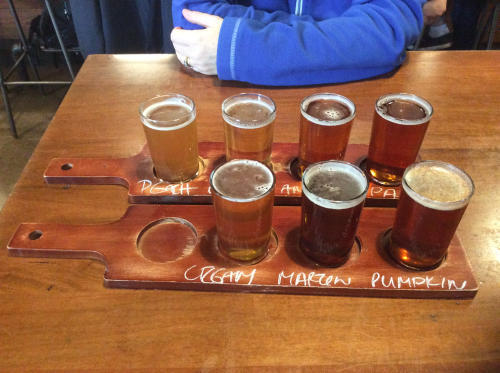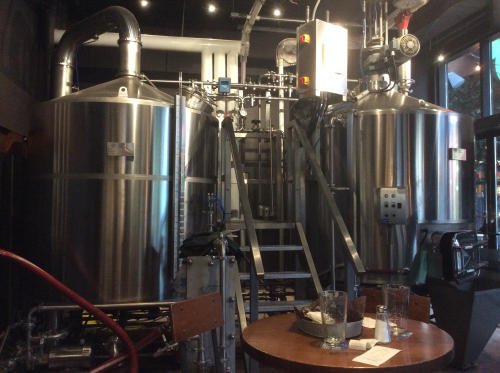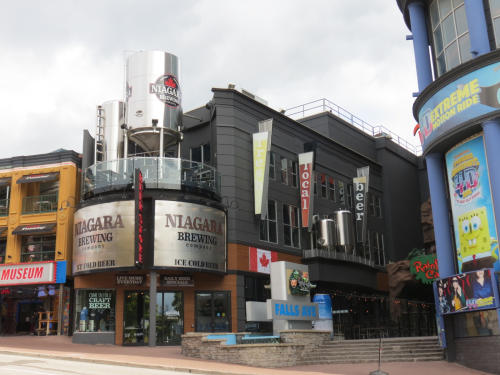 Niagara Brewing Company 18th October 2018
Attached to our Hotel block in Niagara, was the Niagara Brewing Company. Good live music playing when we got there but extremely loud, felt like the staff member we had was quite pushy on us to order food and she seemed shocked we only wanted to try the beers and not order pizza or appetisers. We had the beer flight and tasted all the brews on offer that day. Great range of brews although the seasonal "Pumpkin Spice Ale" had too many solid bits of cinnamon and other spices floating about for my liking. Due to the location of the brewery on the "Street of Fun by the Falls", Clifton Hill, it is also quite expensive. This was certainly the case in the attached gift shop / Beer Store.
(click on logo to view glasses).

For more information on this brewery see
www.niagarabrewingcompany.com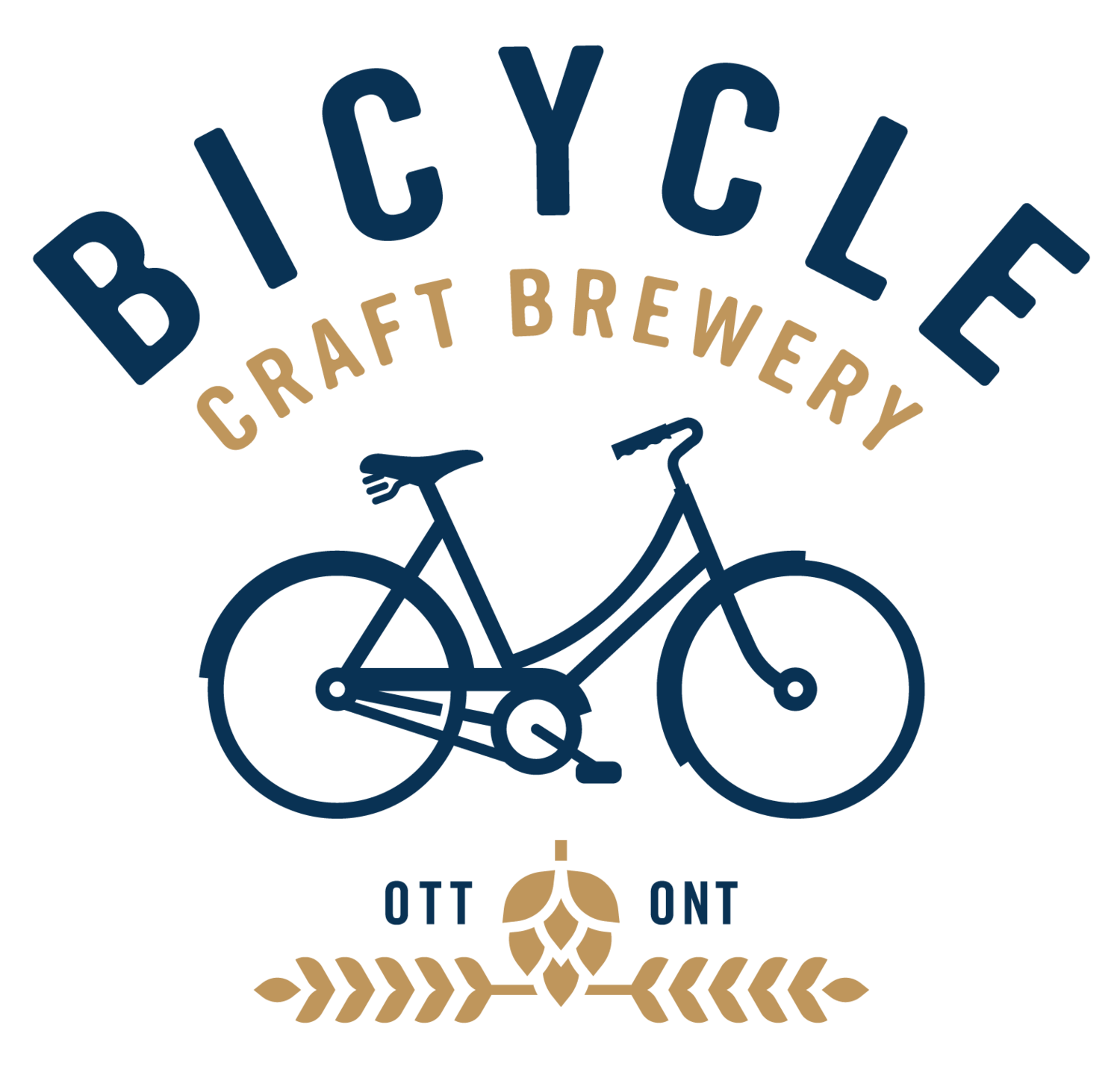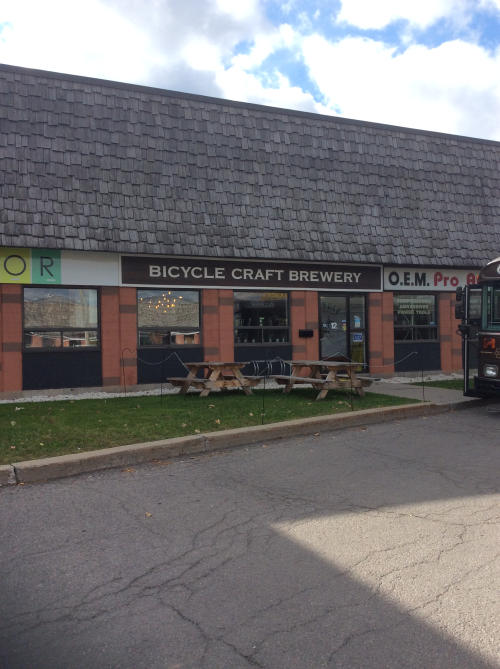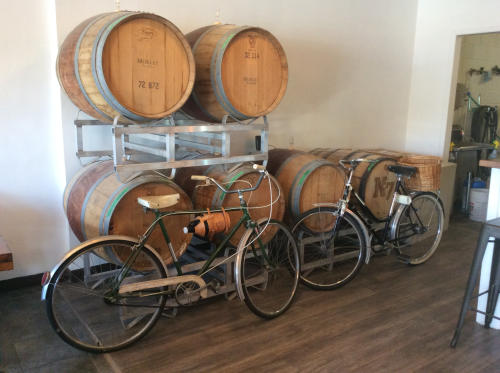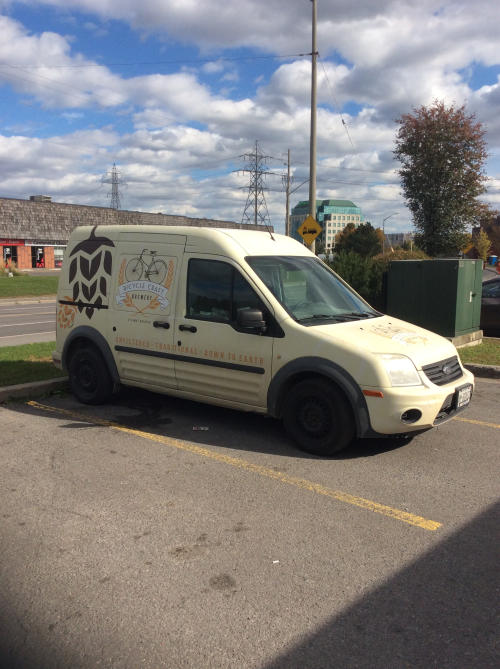 Bicycle Craft Brewery 14th October 2018
To celebrate our 25th wedding anniversary, we went on a 2 week holiday to Canada. Our first stop was Ottawa and just down the road from our hotel was the Bicycle Craft Brewery. We spent Sunday afternoon here tasting the available brews. When we first arrived the Bar was empty, then the Beer bus turned up and filled the place. A tour company called Brew Donkey operate tours to showcase Ottawa breweries in the craft beer capital of Canada. If I had known I would have booked sit.
(click on logo to view glasses).

For more information on this brewery see
www.bicyclecraftbrewery.ca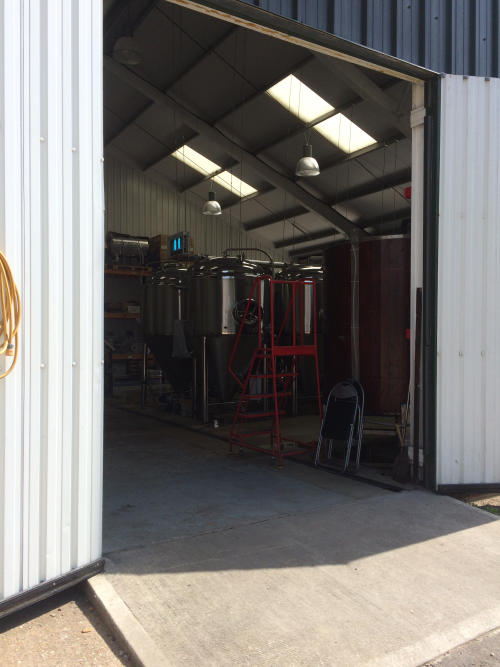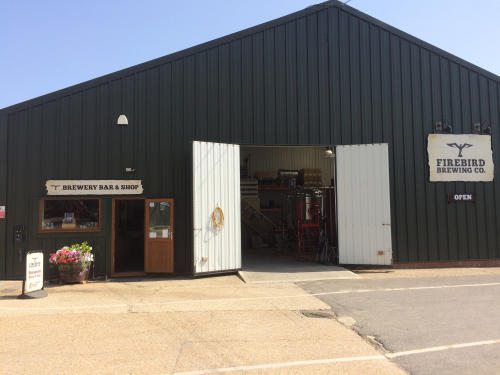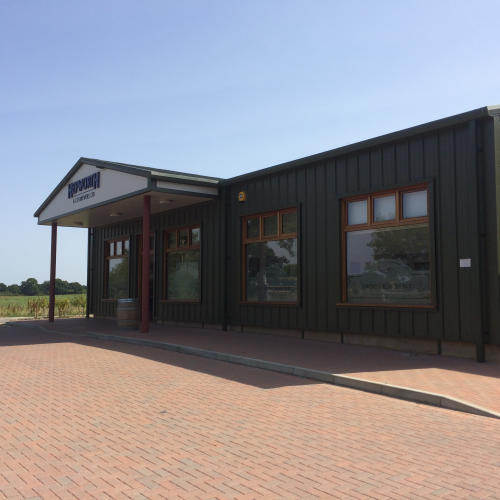 Trip around some Sussex Breweries 7th August 2018
On the way home from Winchester we visited some Sussex Breweries
(click on logo to view glasses).

For more information on these breweries see
www.hepworthbrewery.co.uk
www.firebirdbrewing.com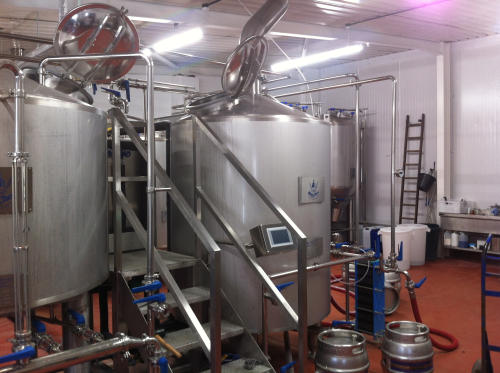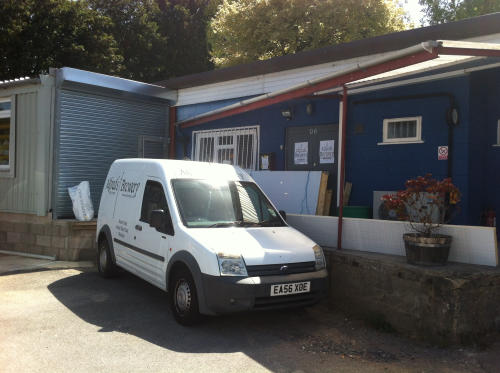 Trip around Winchester Breweries 6th August 2018
Had a night in Winchester so visited two breweries while we were there to pick up a few new glasses for the collection and sample some new ales.
We meet Steve Haigh (founder of Alfred's Brewery) who is a very nice chap and clearly passionate about his brews. He also gave us some great information on
Winchester pubs to visit.
(click on logo to view glasses).

For more information on these breweries see
www.redcatbrewing.co.uk
www.alfredsbrewery.co.uk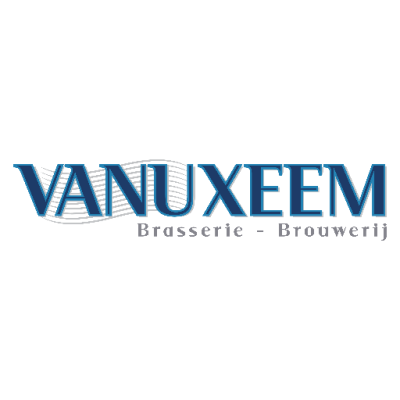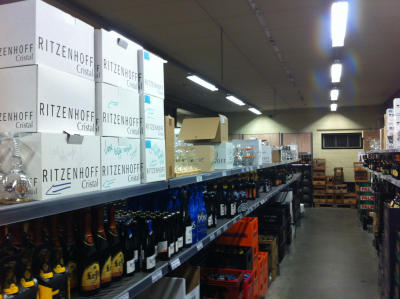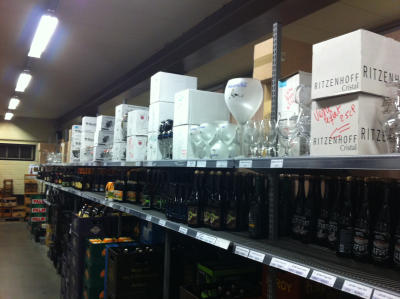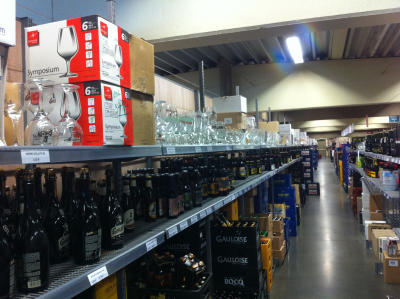 Vanuxeem Brasserie-Brouweriy 19th October 2017
About an hours drive from the Eurotunnel terminal at Coquelles (near Calais) and just across the border into Belgium is the Vanuxeem Beer Shop at Rue d'Armentières. I can only describe this place as a candy store for glass collectors and lovers of Belgium Beer. Their web site boasts that they have over 850 different beers and from what we saw they pretty much have a branded glass to match. The prices of glasses is fantastic ranging from €0.75 to €6 with most in the €3 range. They also sell the oversized glasses from €33 upwards. If you have read my review Glass collecting in Brugge August 2016 I would say the cost of glasses are around a third or quarter of the price compared to Brugge.
We were definitely spoilt for choice with glasses and needed a bigger car for all the beers we purchased. The shop also sells Beer mats, Beer Trays and other branded merchandise, we will certainly be returning in the future.
(click on logo to view glasses).

For more information on this brewery see
www.vanuxeem.com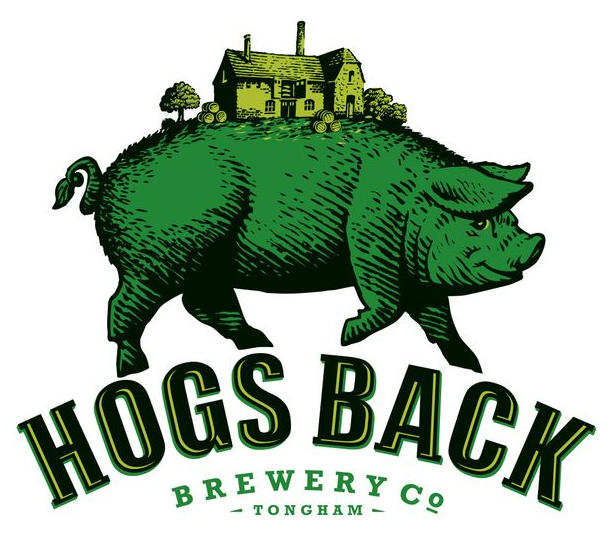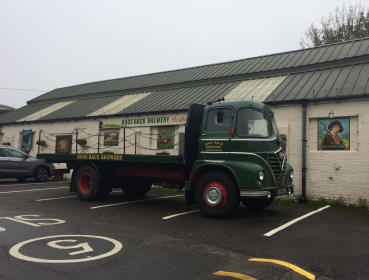 Hogs Back Brewery 18th October 2017
After visiting the Triple FFF Brewery and staying on the A31 (north bound) for about 20 miles, you will arrive at the Hogs Back Brewery at Tongham. This is another brewery with a fantastic range of bottled beers in their shop. Down stairs is the Hog Back bottle range and upstairs there are beers from around the world but mainly Belgium. This was our second visit to this brewery having stopped off here about two years ago.
(click on logo to view glasses).

For more information on this brewery see
www.hogsback.co.uk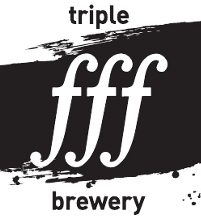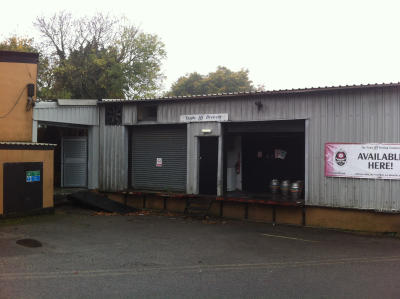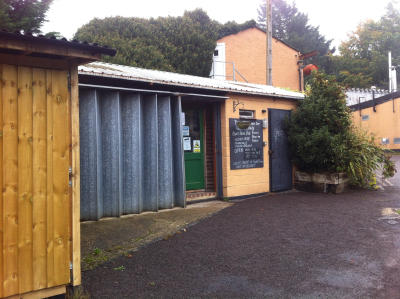 Triple FFF Brewery 18th October 2017
On our way back from Weymouth, we were forced to use the A31 due to the M3 motorway being closed and discovered this little brewery. The Brewery has a great selection of bottle beers in their shop from various breweries, although their own beer is only available in cask. So I had to get my "Moondance" in a 2 pint takeaway container, but the beer was very good. Hopefully they will start to bottle or can their beers soon so I can try more of their range.
(click on logo to view glasses).

For more information on this brewery see
www.triplefff.com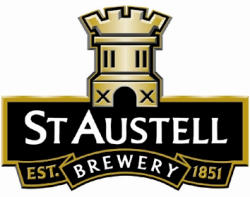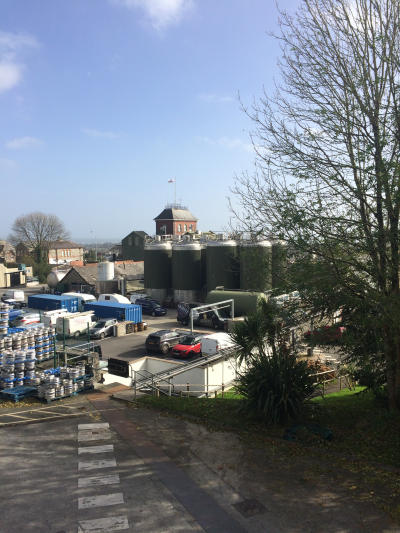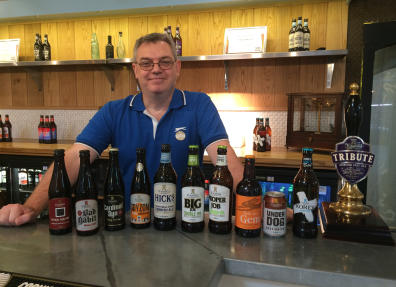 St Austell Brewery 16th October 2017
Founded in 1851 by Cornishman Walter Hicks, today St Austell Brewery remains 100% independent and family owned. We visited the award winning visitor centre and had a few drinks in the Hicks Bar. Entry to the Brewing Experience costs £12, you get a guided tour of the brewery and two tokens each to use at the Hicks bar for drinks or to take two bottles away home from the gift shop. We used a token each for the tutored beer sampling session after the tour. Nick our tour guide gave sample after sample of the brewery's biggest and its newest brands, talking through the different styles and flavours of the beers. He certainly knew what he was talking about as his son is one of the brewers at St Austell, well worth a token if you are not driving (one of the photos opposite shows all the beers we got to sample). Large gift shop with the usual range of gifts, branded merchandise and bottles at reasonable prices.
(click on logo to view glasses).

For more information on this brewery see
www.staustellbrewery.co.uk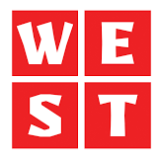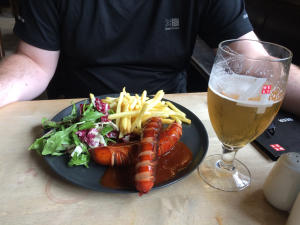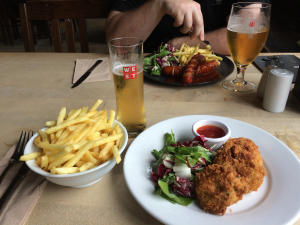 WEST Brewery 14th August 2017 (WEST On The Green)

A wonderful and unique German Scottish mash up, just about sums this place up. Brewing German-style beers and an authentic German inspired menu to match. WEST is the only UK brewery to produce all of its artisan beers in strict accordance with the Reinheitsgebot, the German Purity Law of 1516.
We had a great meal here and enjoyed the beers. The glasses are available to buy behind the bar and they have around 12 different glass designs to choose from, although the prices are a bit expensive £5 for a half and £6 for a pint glass.
(click on logo to view glasses).

For more information on this brewery see
www.westbeer.com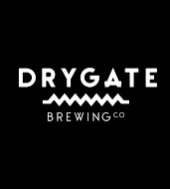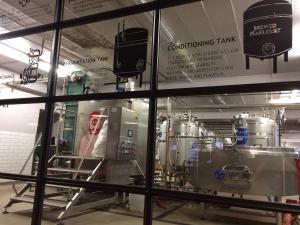 Drygate Brewery 14th August 2017

The Drygate brewery is an experiential brewery, with panoramic views of the brewhouse from the Bar and Restaurant, with a small Bottle Shop in the corner.
The brewery is the experimental subsidiary brewery of Tennent's and is located in the left hand corner of the Wellpark brewery site in Glasgow. The brewery takes it name from the original name of the Wellpark brewery when it was founded by H & R Tennent in 1740 at Drygate Bridge, near Glasgow Cathedral.
They had a great range of beers available, I had one from their studio range called Orinoco Breakfast Stout and Sue had one from their core range called Gladeye IPA.
(click on logo to view glasses).

For more information on this brewery see
www.drygate.com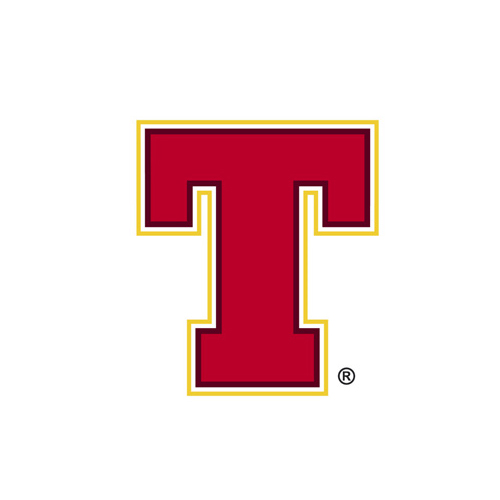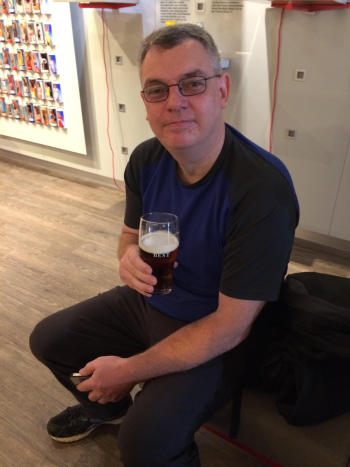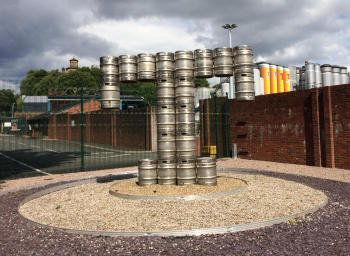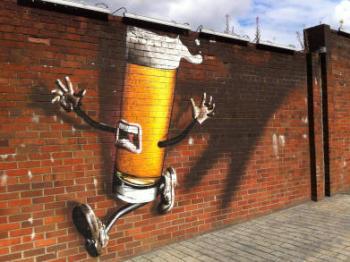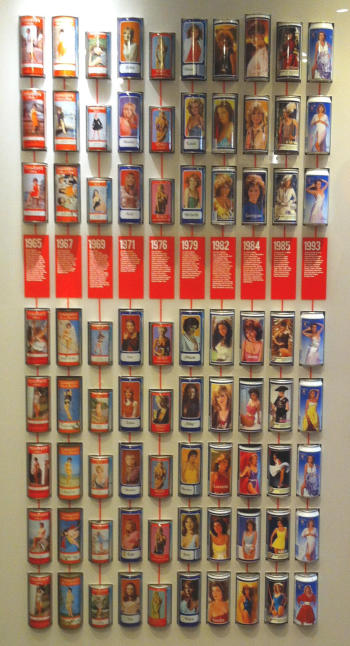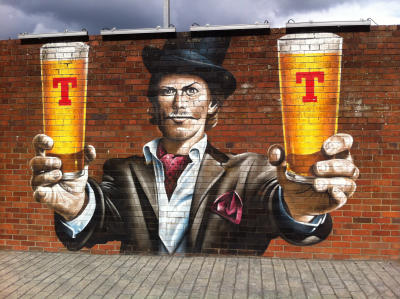 Tennent's Brewery 13th August 2017

The Wellpark Brewery in Glasgow is Scotland's largest brewery. Sitting in 18 acres and home to more than 450 years of brewing tradition it is also the city's oldest on-going commercial operation. The tour takes around 90 minutes and costs £10 per person. It starts with an introduction to the brand, history, milestones and advertising over the years, then a dash around the brewery and then a chance to see the bottling and canning processes. Then it's back to the bar for a free pint of your choice and to sample 4 different brews. Harriet was our tour guide and was very informative and friendly.
Around the brewery site and along the outside walls of the brewery is artwork from Glasgow based street artist Smug, which is impressive in its own right.
(click on logo to view glasses).

For more information on this brewery see
www.tennentcaledonian.com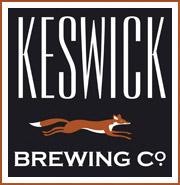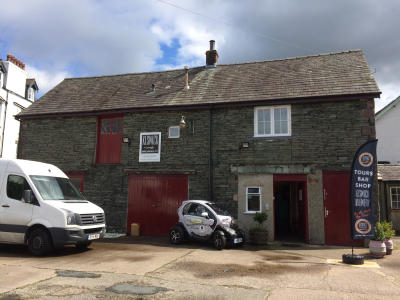 Keswick Brewery 12th August 2017
Whilst staying in Cockermouth, we took a 40 minute bus trip to Keswick to visit the town and brewery. We didn't do the tour as it was already fully booked but sat and had a few drinks in the flying fox bar in the brewery. The guy behind the bar was great to talk to and clearly passionate about the beers they brew and full of local knowledge. I had the Keswick Bitter and Sue had the Keswick Gold, both of which went down very well. (click on logo to view glasses).

For more information on this brewery see
www.keswickbrewery.co.uk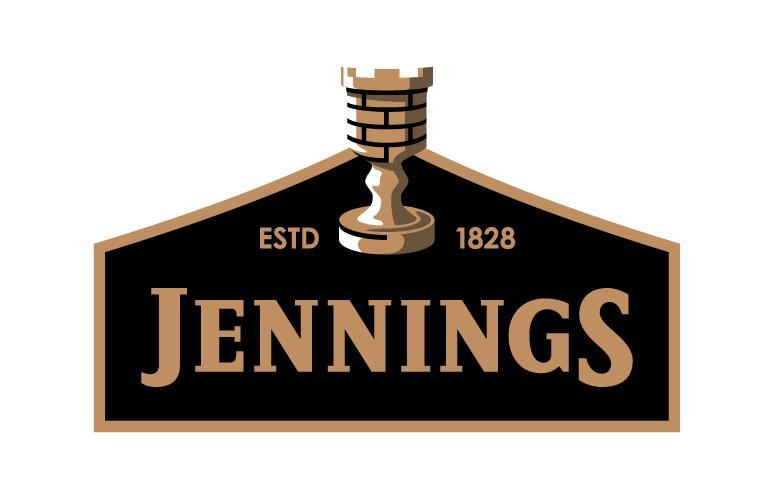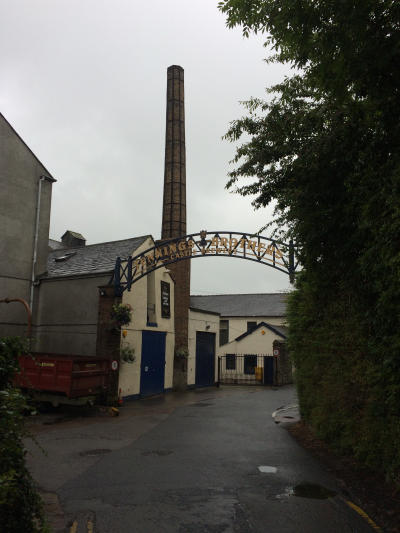 Jennings Brewery 12th August 2017
In 2005 the Jennings Brewery was purchased by the national brewer, Wolverhampton & Dudley Breweries (now Marston's) so not only do they have a selection of Jennings glasses for sale they also have other Marston's brands such as Thwaites and Warsteiner. (click on logo to view glasses).

For more information on this brewery see
www.jenningsbrewery.co.uk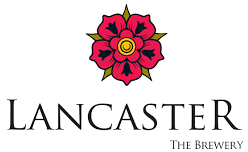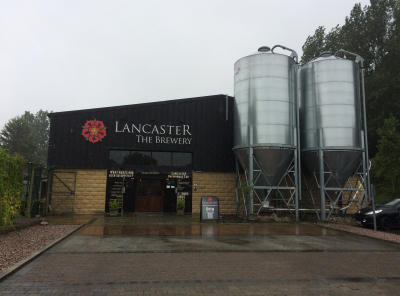 Lancaster Brewery 11th August 2017
On route to Cockermouth, we took a detour off a very wet M6 to visit the Lancaster Brewery. We didn't have time to do the brewery tour on this occasion. They had a large restaurant bar area where we had a quick drink before purchasing some glasses from their small shop in the corner.
(click on logo to view glasses).

For more information on this brewery see
www.lancasterbrewery.co.uk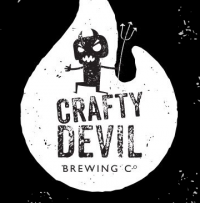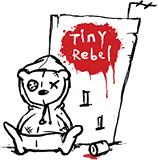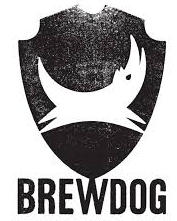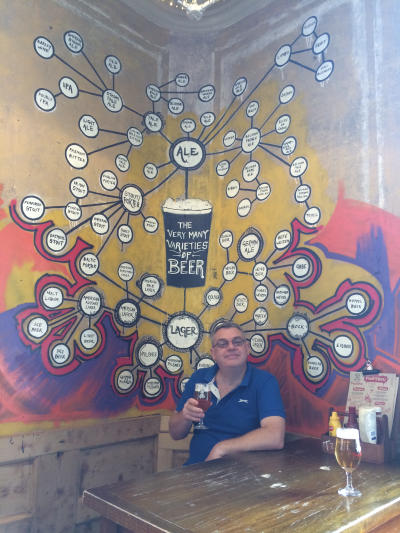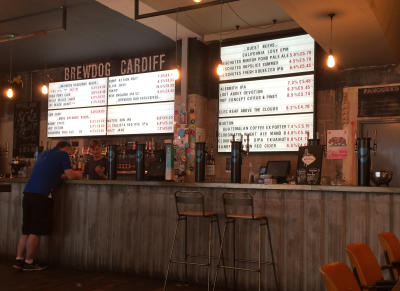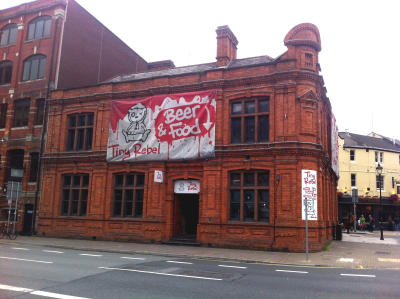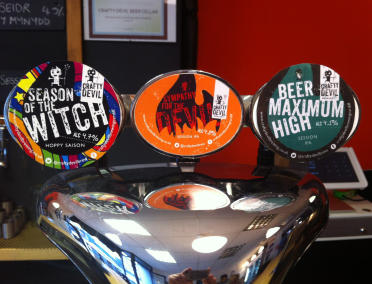 Trip around some of Cardiff's Craft beer bars 9th / 10th August 2017
Cardiff has some great craft beer bars - these are some of my favourite.


Crafty Devil Cellar Bar
This was our first time visiting this bar. We met Rhys Watkins (one of the owners) and had a really good chat with Gareth (Rhys father) who looks after the Bar and Shop. The beers were fantastic and if you collect beer cans this is the shop for you, some of the designs on the cans are amazing. Really friendly atmosphere and a good range of beers.
Tiny Rebel "Urban Tap House"
Our second visit to the Urban Tap House bar in Westgate Street, the usual great range of Tiny Rebel beers and some guest beers. They will also sell you a glass for £2.50 and other Tiny Rebel merchandise is available. Well worth a visit.
Brewdog Cardiff
Whenever we go away, if they have a Brewdog pub we like to pop in for a few. They will sell you a glass from £2.50 to £4 and the designs get updated regularly with new slogans.

(click on logo to view glasses).

For more information on these breweries see
www.craftydevilbrewing.co.uk
www.tinyrebel.co.uk
www.brewdog.com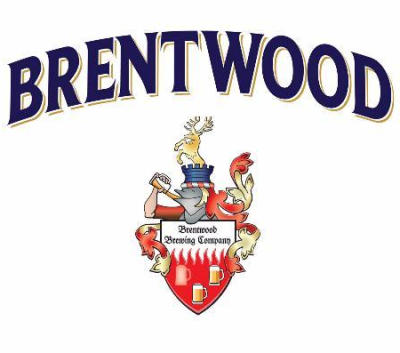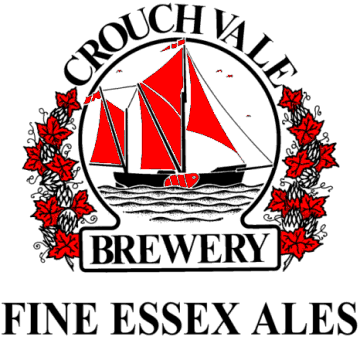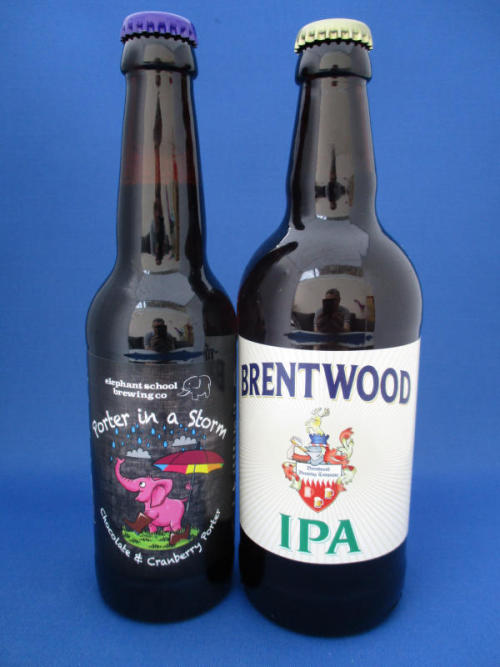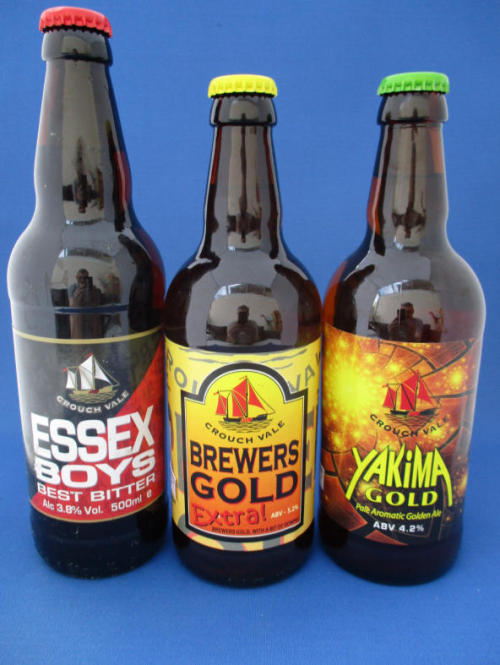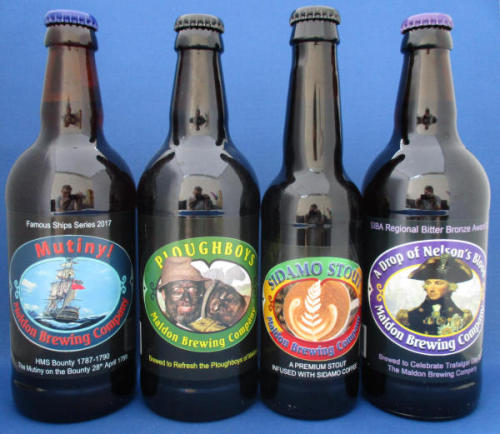 Trip around Essex Breweries 11th / 12th April 2017
Had a little trip around the lower part of Essex and visited a few brewery shops, picked up a few new glasses and sampled a few new ales.
(click on logo to view glasses).

For more information on these breweries see
www.brentwoodbrewing.co.uk
www.maldonbrewing.co.uk
www.crouchvale.co.uk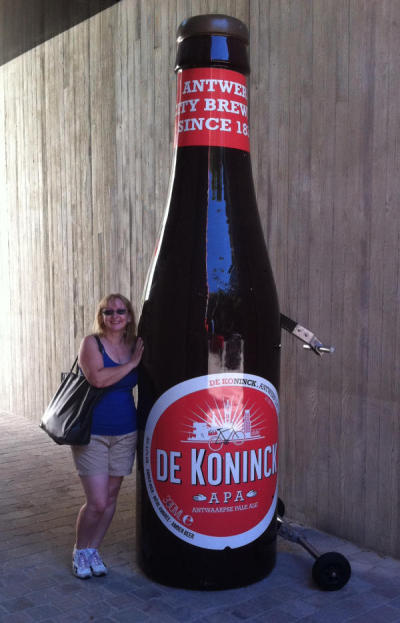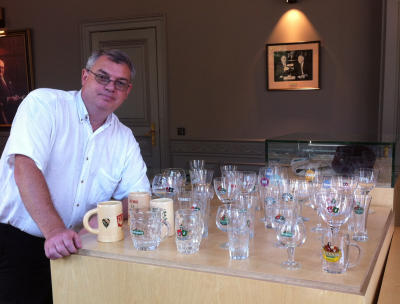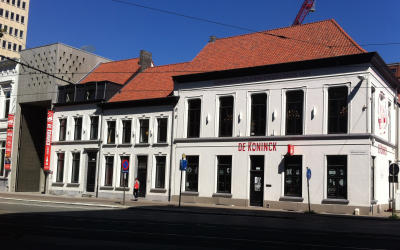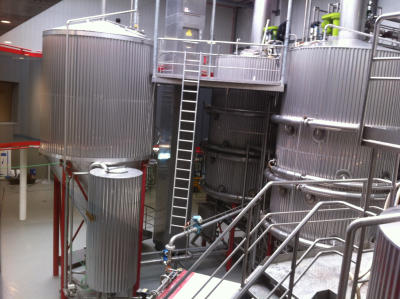 Brewery visit 23rd August 2016
The De Koninck Brewery has sat on the edge of the city of Antwerp since 1833. You experience the brewery tour at your own pace, without a guide for €12 each per adult, which includes 3 sample drinks at the end of the tour in the onsite bar. One of the interactive rooms has a De Koninck delivery truck that takes you on a crazy drive through the city to delivery some beer, which was fun and novel.
Since 2010 the De Koninck Brewery has been part of the Duvel Moortgat brewery group and the brewery shop has a good selection of Duvel and De Koninck glasses and other branded items. (click on logo to view glasses).

For more information on this brewery see
www.dekoninck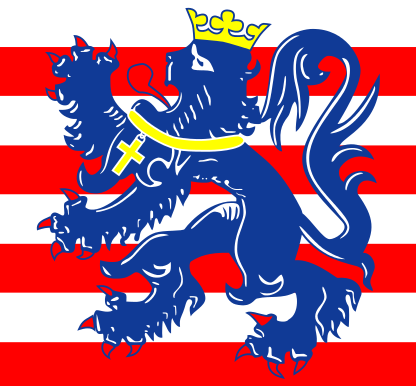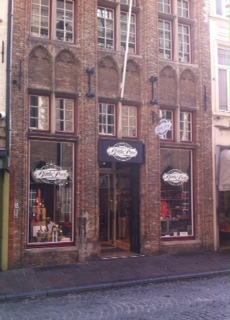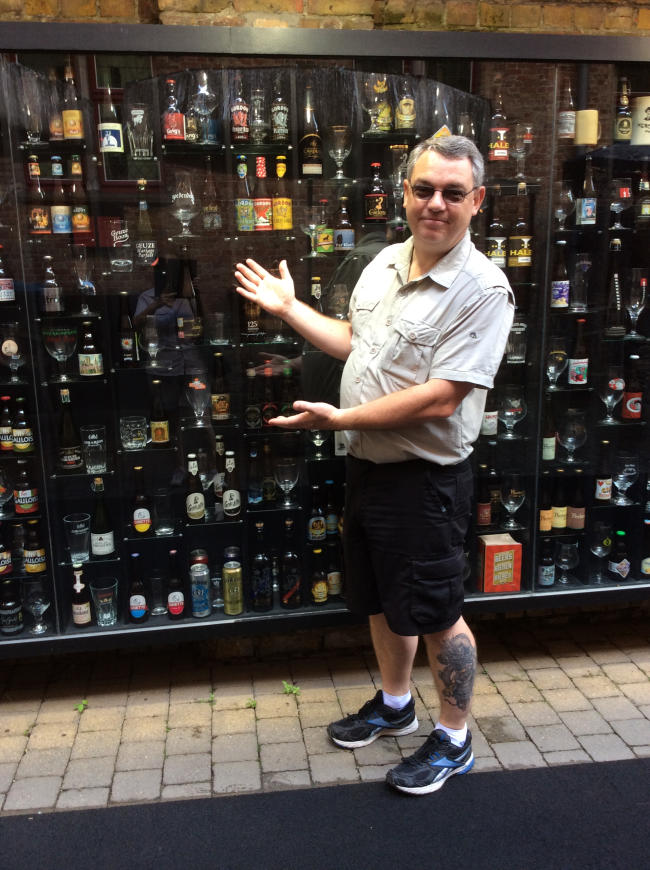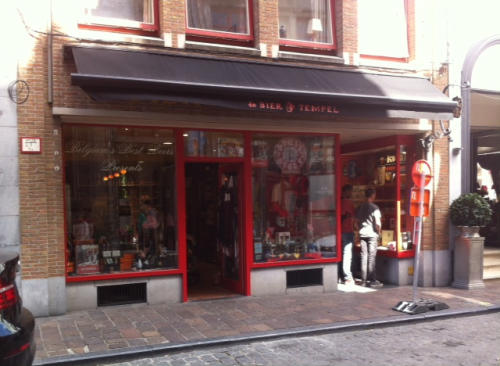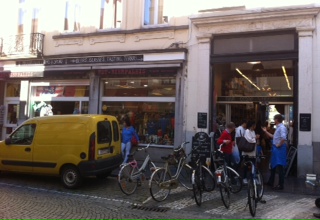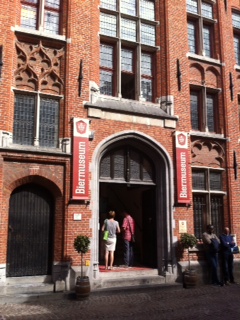 Glass collecting in Brugge August 2016
Brugge is a great beer city, with many bars selling speciality beers in the correct branded glassware. It's like the biggest sin in Brugge to be served a beer in the wrong type of glass, which is great for collectors and beer lovers. Some of the bars are willing to let you have a glass if you ask but beer is quite expensive. However Brugge has lots of shops that sell bottled beers and glasses. If you shop around it is possibly to buy some cheap glasses.

de Bier Tempel
Nice little store just off the market square.
Adequate selection of glasses but nothing rare or hard to find in the bars or cheaper in other shops. Most glasses in the €8 plus range so in our view it was over priced and expensive.
The Bottle Shop
This shop is a must to visit and is a real Belgian beer lovers delight. The shop claims to stock over 600 beers most of which have a glass to go with it. A lot more speciality glasses to buy here most of which are in the €6 plus range.
The Brugge Beer Museum
The gift shop has a small range of glasses all priced at €5
2be (The Beer Wall)
The 2be shop has a great selection of glasses again priced around the €6 plus range but nothing rare or hard to find in the bars. However they do some sets of four which works out at €5 each and they also have a selection of glasses to clear priced at €2 and €3 which is worth checking out.
Beer Souvenir Palace
Katelijnestraat is the name of the main street that you use to get to the De Halve Maan Brewery. A long this street are a lot of smaller tourist bottle shops. The Beer Souvenir Palace is two shops side by side. One side has a selection of the standard Belgium beers with glasses in the €4 to €5 range and the other side, once you fight through the tourist tat to the back of the shop they have an area set up of all sorts of pub paraphernalia. Bottle tops, beer mats, brewery mirrors, drink trays, ash trays and lots of ex-stock glasses for only €1. A little treasure trove for collectors at very good prices (for Brugge that is).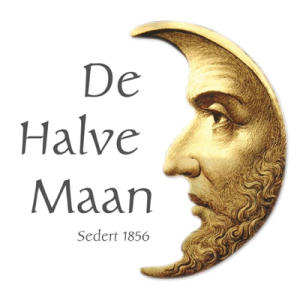 Brewery visit 22nd August 2016
The brewery De Halve Maan is situated in the heart of the Bruges historical town. The tour lasts for about 45 minutes and start every hour on the dot, it was good to to discover the old traditional brewing methods but we did feel a bit rushed. However the tour of course gives you the chance to sample some of the breweries beer and you get a good view of the boats floating by on the Bruges canals (click on logo to view glasses).

For more information on this brewery see
www.halvemaan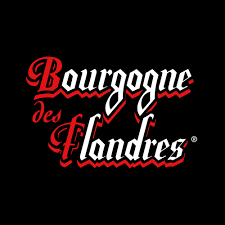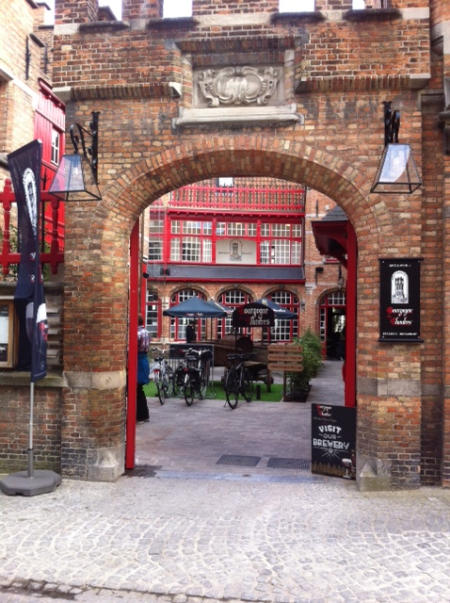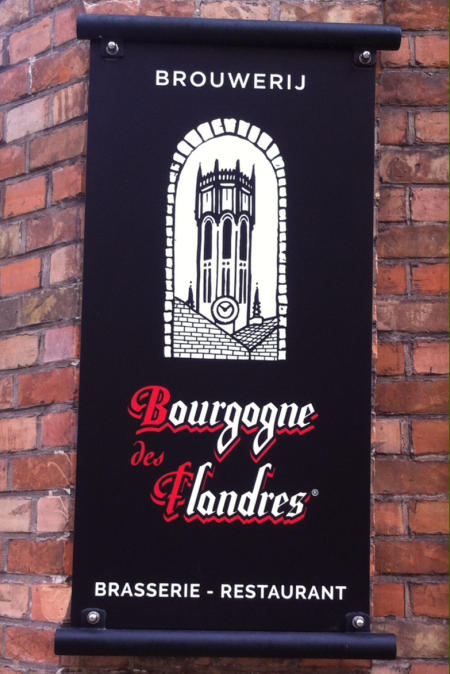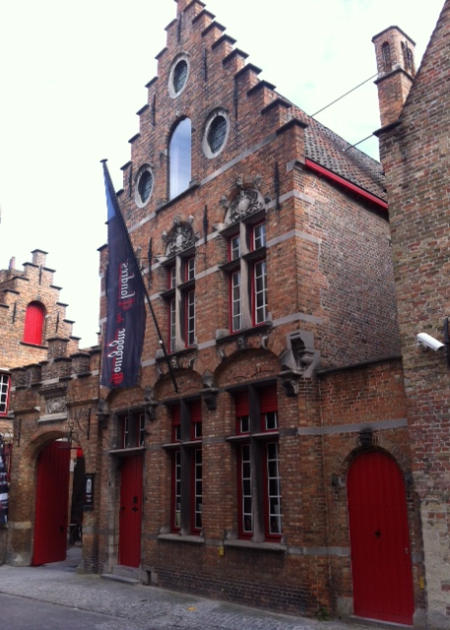 Brewery visit 21st August 2016
Brugge had over 32 Breweries in it's heyday now it only has two and Bourgogne des Flandres is the newest, only opening in 2013 returning to the city after over 60 years. Bourgogne des Flandres is more of a microbrewery and is owned by the larger John Martin Brewery. We didn't do the tour but had a very nice beer outside in their courtyard. (click on logo to view glasses).

For more information on this brewery see
www.bourgognedesflandres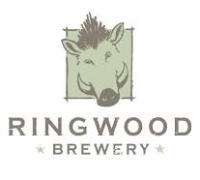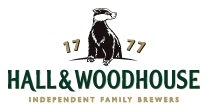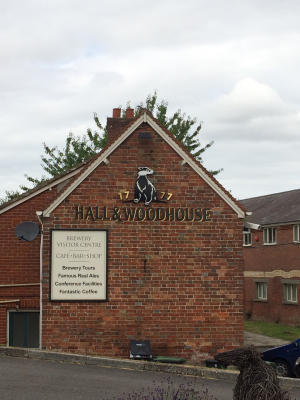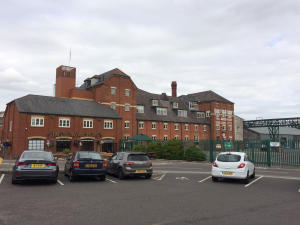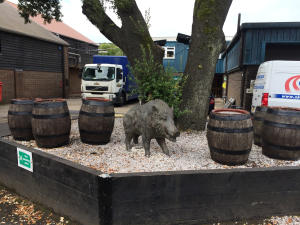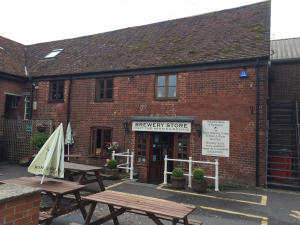 Trip around Dorset Breweries 30th July 2016
Whilst on holiday in Poole we took a drive out to two of the main brewers in Dorset, Ringwood on the edge of the New Forest and then Hall & Woodhouse at Blandford St Mary. We didn't do the brewery tour, just visited the gift shops for some glasses and a few bottles to take away (click on logo to view glasses).

For more information on these breweries see
www.ringwoodbrewery.co.uk
www.hall-woodhouse.co.uk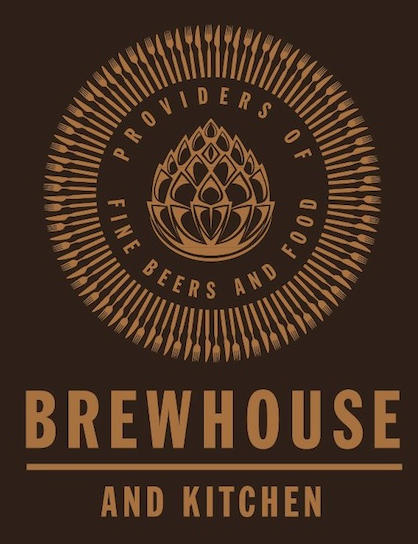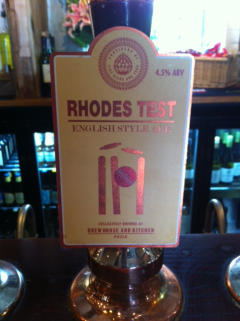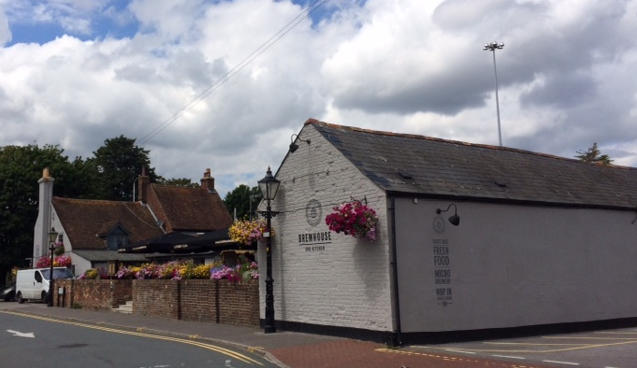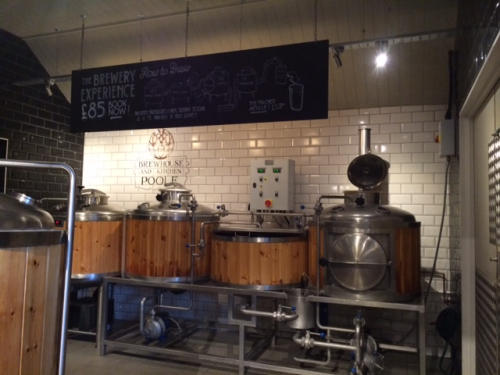 Brew Pub visit 29th July 2016
After enjoying our visit to the Brewhouse & Kitchen in Portsmouth earlier in the year, we decided to visit a second Brewhouse & Kitchen in Poole. Again we were impressed by the good selection of ales brewed on site and an excellent menu. We would definitely seek out another Brewhouse & Kitchen pub in other locations that we visit (click on logo to view glasses).

For more information on this brew pub chain see
www.brewhouseandkitchen.com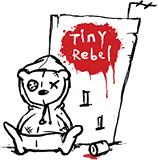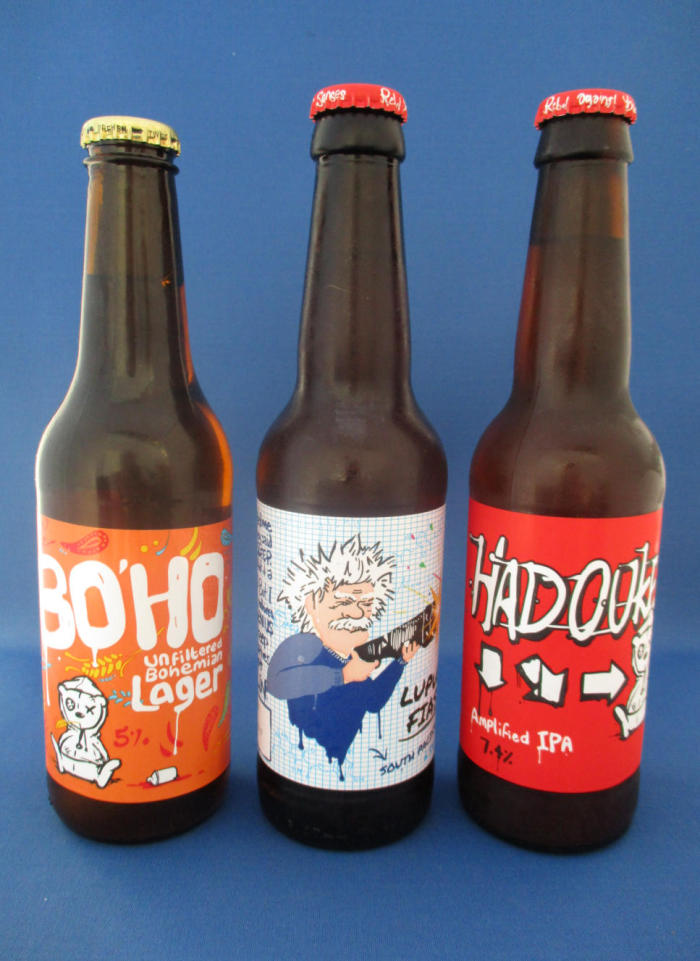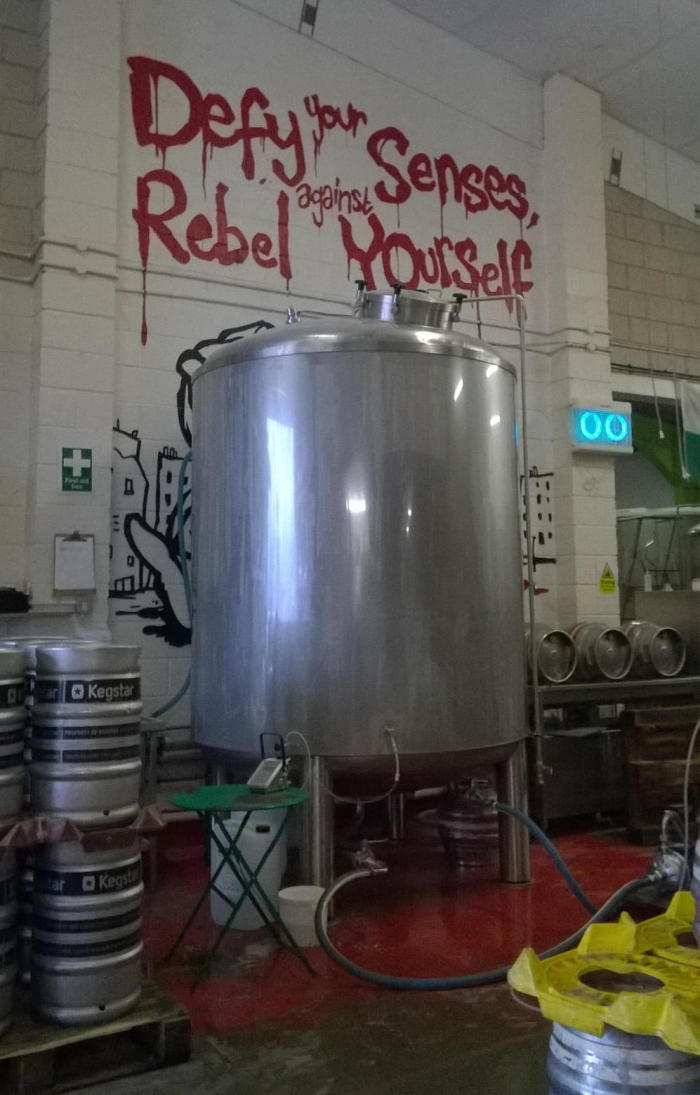 Brewery visit 30th March 2016
Whilst in Cardiff on a short break with my wife, we came across the Urban Tap House bar in Westgate Street, which is owned by the Tiny Rebel Brewery. Having tried a few pints of Dirty Stop Out and FUBAR, we decided to pop into the Tiny Rebel Brewery in Newport on the journey back home to Kent for a few different bottle beers to try, not forgetting of course a glass or two for the collection (click on logo to view glasses).

For more information on this brewery see
www.tinyrebel.co.uk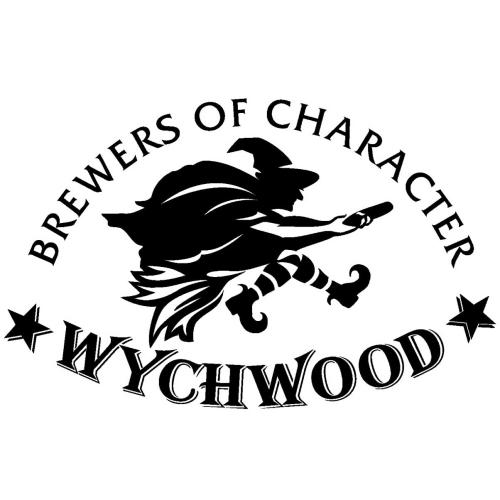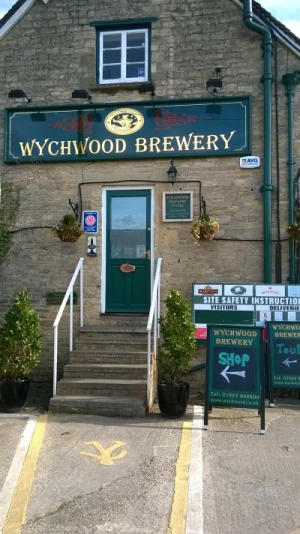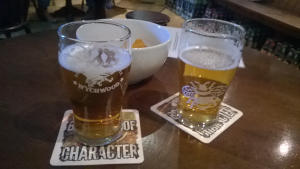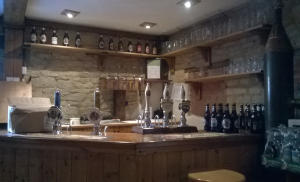 Brewery visit 7th March 2015
Hobgoblin is one of my favourite beers so I had to visit the Wychwood brewery in Witney, Oxfordshire. The brewery also brews the Brakspear range here and the brewery tour was well worth it, loads of information on the brewing process and history of the brewery and brands, more importantly lots of free samples to try. (click on logo to view glasses).

For more information on this brewery see
www.wychwood.co.uk