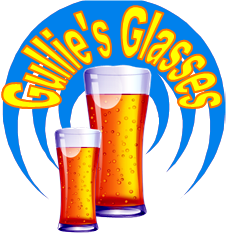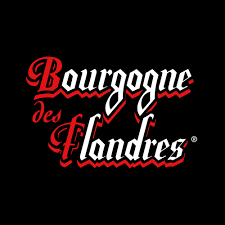 Belgium - Breweries
Bourgogne des Flandres Brewery
Click on a beer glass for more information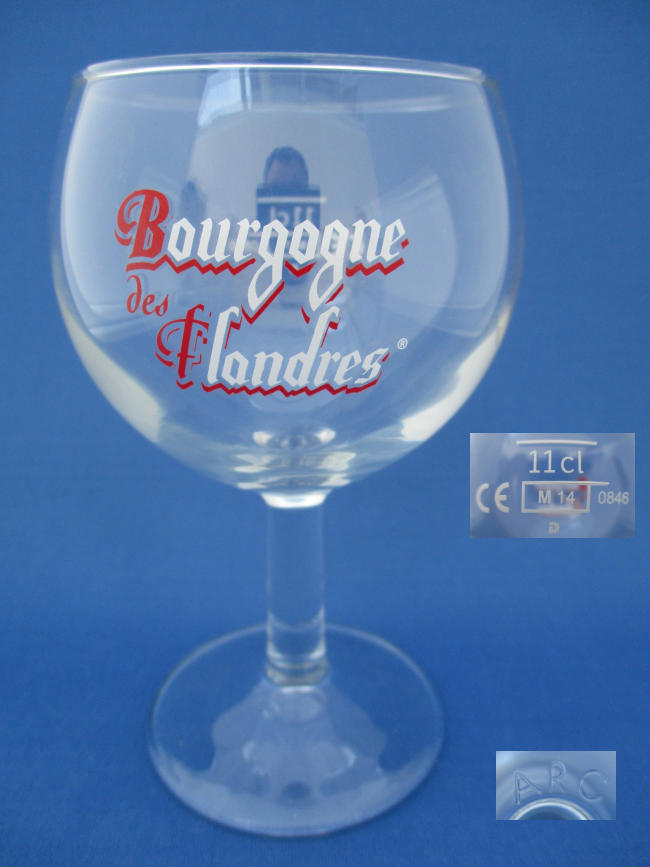 Additional Information
In 1825 the "Den Os Brewery" opened within the city walls of Brugge. Long-term competition from the enormously popular pilsners after WWI, as well as the destruction wrought during WWII led to the definitive closure of the Den Os Brewery in 1957. The recipe for Bourgogne des Flandres was passed onto other family members and in the 1980s, it ended up in the hands of the world's oldest lambic brewery Timmermans, not far from Brussels, which was taken over by the John Martin Brewery in the 1990s. Bourgogne des Flandres became part of the Anthony Martin Finest Beer Selection and its reputation was reinstated with the creation of a new brewery back in the City of Brugge in 2013 just a stone's throw from the original Den Os Brewery.
Some of the Brewery's Range
Bourgogne des Flandres Brune -

Over the years the brand identity is updated and re-launched with subtle changes, a change of Logo or a new font.
Sometimes this brand update is done by the new owners after a brewery has been sold, other times just to give the brand a fresh new look on the ever growing market.

Below are some notes to help identify some of these changes and an aid to reference the year of the glass.
Logo



---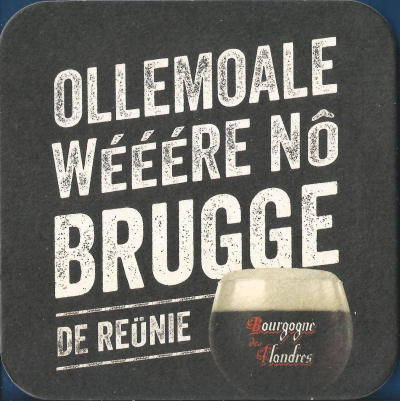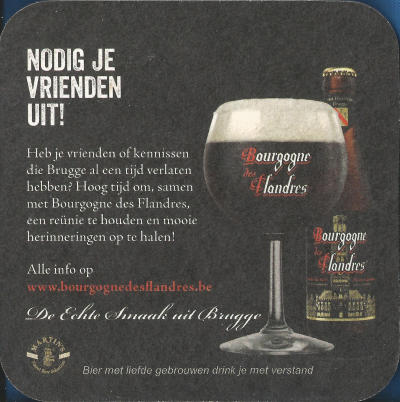 A Bourgogne Des Flandres beer mat from the brewery bar.
(Brugge August 2016)