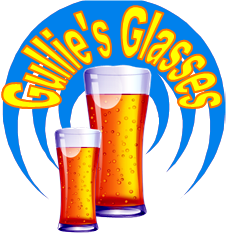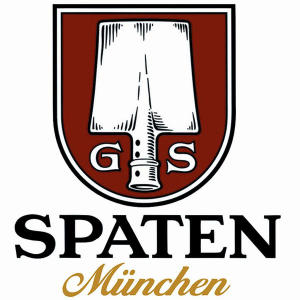 Germany - Breweries
Spaten Brewery
Click on a beer glass for more information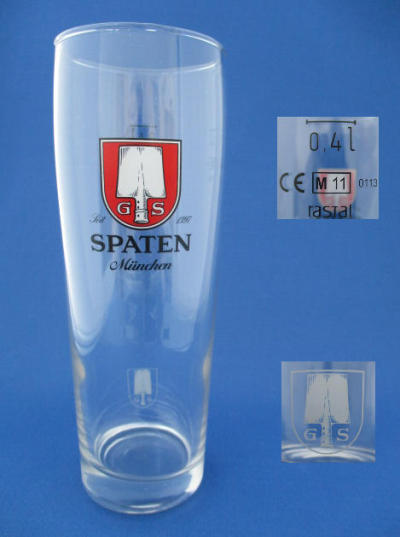 Additional Information
Spaten is one of Munich's six major beer brands. Its beer brewing history dates back to 1397 when a brewer named Hans Welser set up a small brewery in central Munich, originally named Welser Prew. The ownership of the brewery changed hands many times until 1807 when the royal Hofbrau brewmaster, Gabriel Sedlmayr, took over the brewery which had by then changed name to Spatenbrau. At this time it was Munich's smallest brewery. The logo (still used today) is a spade symbolising a malt shovel and Gabriel Sedlmayr's initials.
In 1922, Spaten and Franziskaner unified into one company, named Spaten-Franziskaner-Leistbrau AG. In 1997 Spaten-Franziskaner-Leistbrau and Lowenbrau merged. In 2004 the group became part of Interbrew, the German subsidiary of the Belgian-Brazilian brewery InBev which by volume is the world's largest beer producer.

Spaten beer has been served at every Oktoberfest in Munich since 1810 and is one of six breweries allowed to do so. As only beer conforming to the Reinheitsgebot, and brewed within the city limits of Munich, can be served at the Munich Oktoberfest. Beers meeting these criteria are designated Oktoberfest Beer. The six breweries that can produce Oktoberfest Beer are:
Augustiner-Bräu
Hacker-Pschorr-Bräu
Hofbräuhaus (Staatliches Hofbräu-München)
Löwenbräu
Paulaner
Spaten-Bräu

Some of the Brewery's Range
Spaten Munchner Hell - First brewed in 1894
Spaten Pils -
Spaten Oktoberfestbier -

Over the years the brand identity is updated and re-launched with subtle changes, a change of Logo or a new font.
Sometimes this brand update is done by the new owners after a brewery has been sold, other times just to give the brand a fresh new look on the ever growing market.

Below are some notes to help identify some of these changes and an aid to reference the year of the glass.
Spaten Logo & Font
Circa 1990s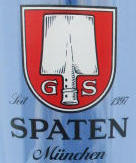 Spaten Logo & Font
? to 2013
Seit and Date either side of logo, München in a script font
(2011 Shown)

Spaten Logo & Font
2014 to Date
Spaten in a 3D font
(2016 Shown)