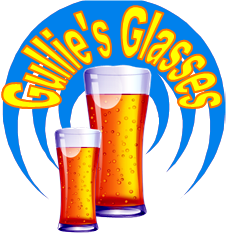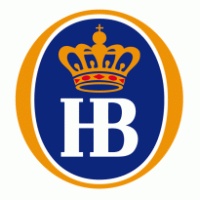 Germany - Breweries
Hofbräuhaus Brewery
Click on a beer glass for more information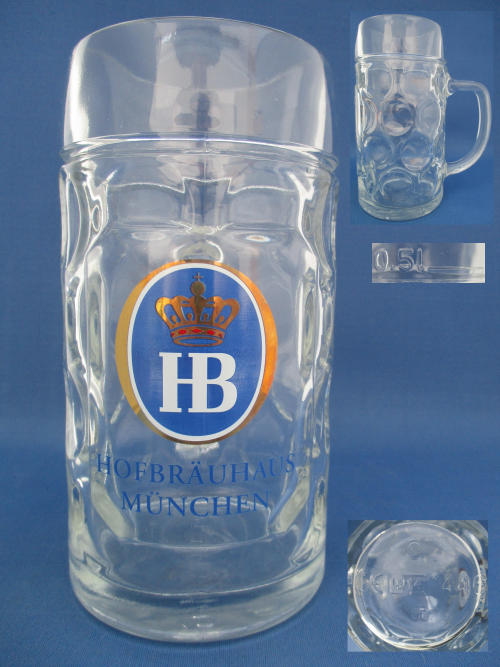 Additional Information
The Hofbräuhaus is one of Munich's six major beer brands and is owned by the Bavarian state government. The brewery was founded in 1589 by William V, Duke of Bavaria. The Hof (court) comes from the brewery's history as a royal brewery in the Kingdom of Bavaria.

Hofbräuhaus beer has been served at every Oktoberfest in Munich since 1810 and is one of six breweries allowed to do so. As only beer conforming to the Reinheitsgebot, and brewed within the city limits of Munich, can be served at the Munich Oktoberfest. Beers meeting these criteria are designated Oktoberfest Beer. The six breweries that can produce Oktoberfest Beer are:
Augustiner-Bräu
Hacker-Pschorr-Bräu
Hofbräuhaus (Staatliches Hofbräu-München)
Löwenbräu
Paulaner
Spaten-Bräu

Some of the Brewery's Range
Hofbräu Original -
Hofbräu Dunkel -
Münchner Weisse "Hefe Weizen" -
Hofbräu Schwarze Weisse -
Hofbräu Maibock - By tradition, the first barrel of Maibock is tapped in the Hofbräuhaus in the last week of April, in time for the merry month of May. The success story of Munich's oldest bock beer goes back as far as 1614.
Hofbräu Oktoberfestbier - Brewed for the Munich Beer Festival (Oktoberfest)

Over the years the brand identity is updated and re-launched with subtle changes, a change of Logo or a new font.
Sometimes this brand update is done by the new owners after a brewery has been sold, other times just to give the brand a fresh new look on the ever growing market.

Below are some notes to help identify some of these changes and an aid to reference the year of the glass.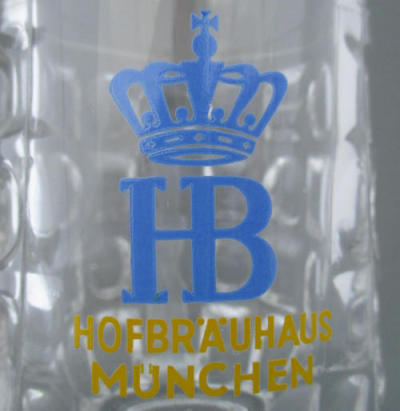 Hofbräuhaus Logo
Pre 1970
Early logo, Crown has flat top and tips on the H are at an angle not flat.
(Pre 1970 shown)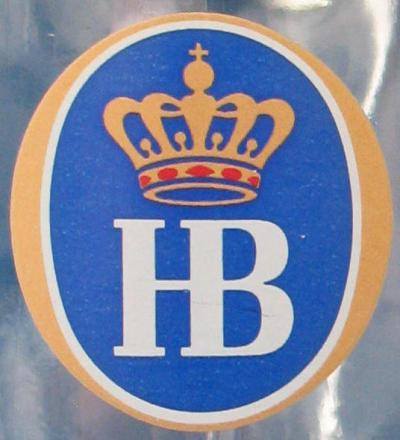 Hofbräuhaus Logo
Date ??


Hofbräuhaus Logo
Pre 2006
Clear crown with red jewels

Hofbräuhaus Logo
Pre 2006


Hofbräuhaus Logo
Circa 1994 to 2006
(Pre 2006 UK Glass Shown)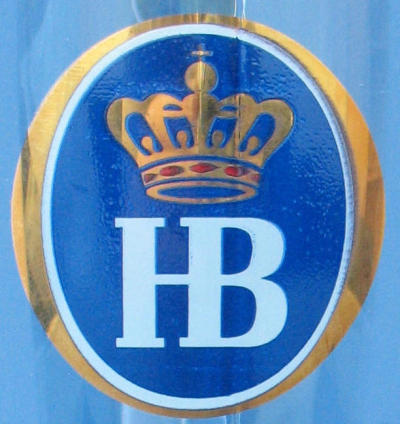 Hofbräuhaus Logo
2013 to ?
(2013 Shown)

---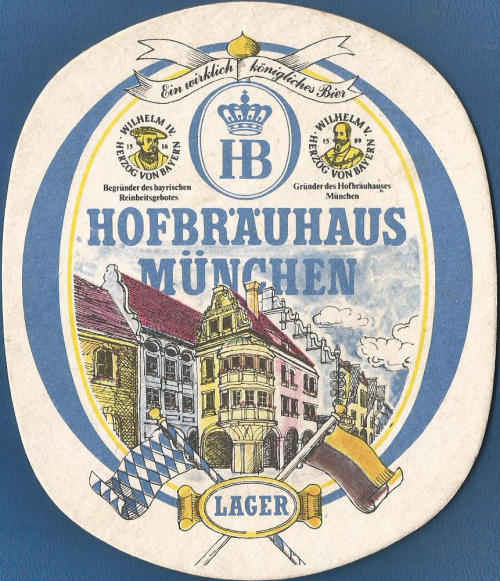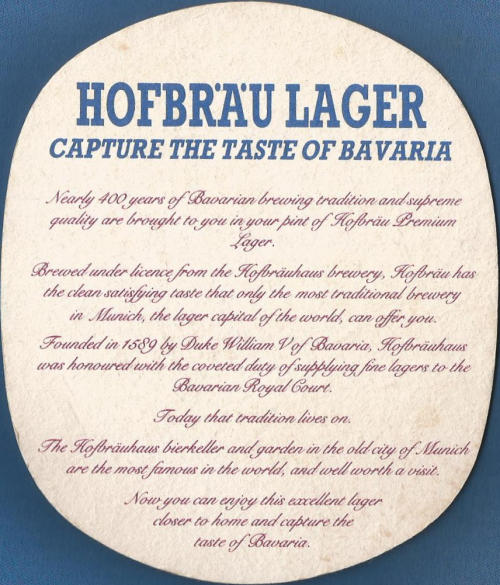 A Hofbräuhaus beer mat,
part of a collection given to me in September 2020
(Original date unknown)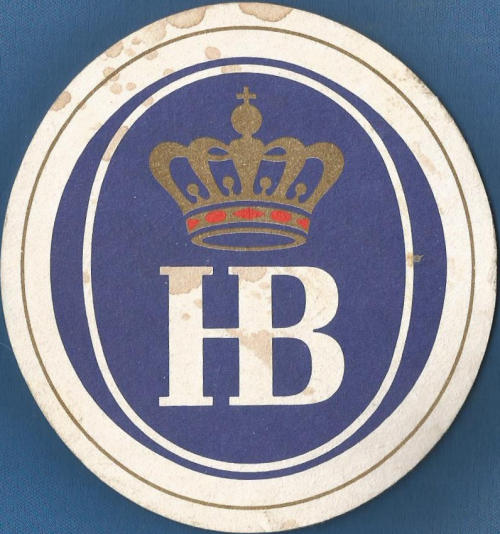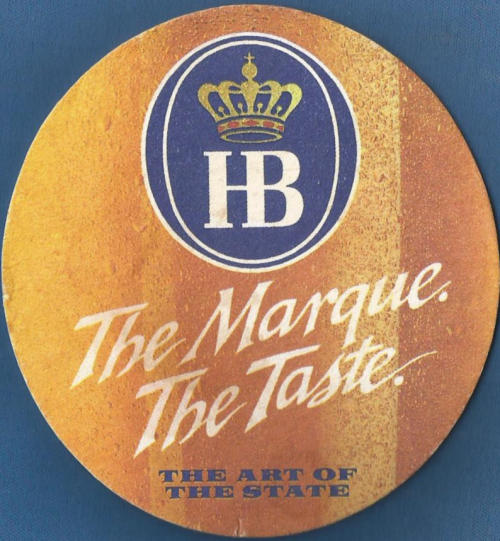 A Hofbräuhaus beer mat,
part of a collection given to me in September 2020
(Original date unknown)