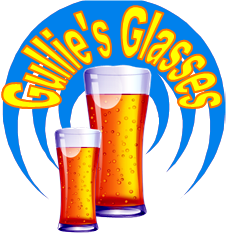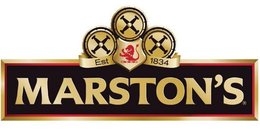 England - Breweries
Marston's Brewery
Click on a beer glass for more information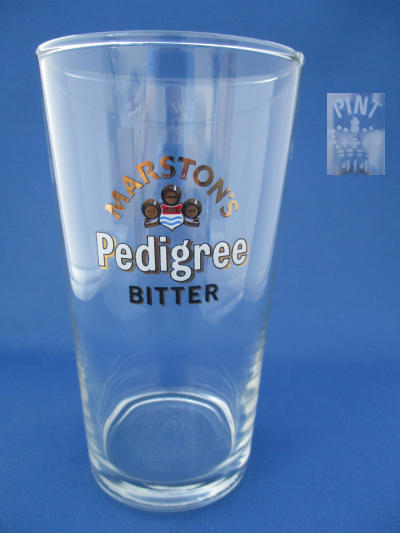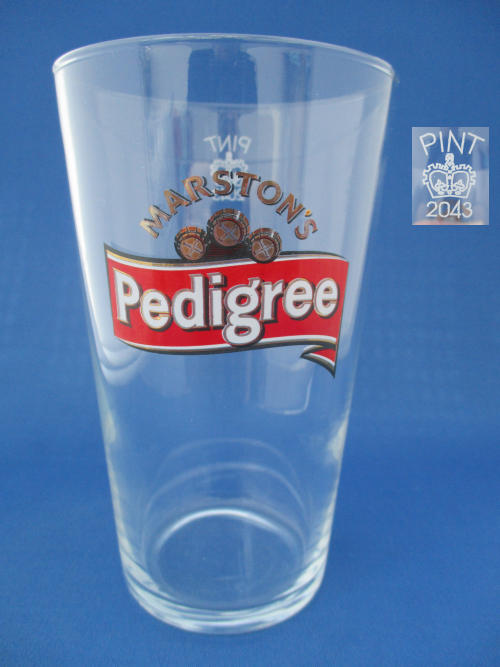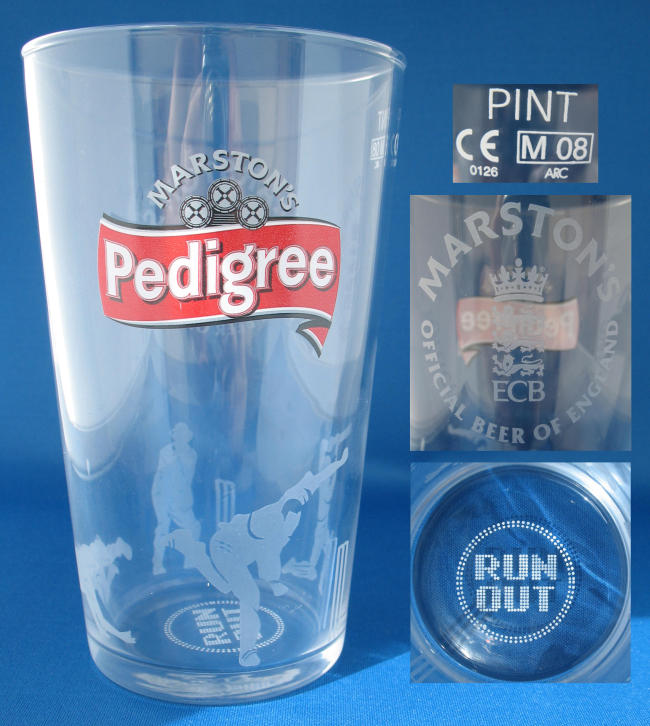 Additional Information
Marston's is a British brewery and pub operator. It operates over 1,700 pubs in the UK and is the world's largest brewer of cask ale. It was known as Wolverhampton and Dudley Breweries plc until 2007 when it rebranded as Marston's.
It owns five breweries and brands including Marston's, Banks's, Jennings, Ringwood and Wychwood.
John Marston established the company in 1843 known then as J. Marston & Son at the Horninglow Brewery at Burton upon Trent. In 1898 Marston's amalgamated with John Thompson & Son Ltd and moved to Albion Brewery on Shobnall Road, which the company still operates. In 1905, the company merged with Sydney Evershed to form Marston, Thompson & Evershed.
In 1999, Wolverhampton & Dudley Breweries purchased Marston, Thompson & Evershed, and in the same year Marston's took over the Mansfield Brewery of Nottinghamshire and closed it down, transferring production of Mansfield beers to the Park Brewery in Wolverhampton. In 2005, Marston's Brewery took over production under licence from Interbrew of Draught Bass, succeeding Coors. Later in 2005, the Jennings Brewery of Cockermouth was purchased and in 2007 Hampshire based Ringwood Brewery, was acquired. In 2007, the Company changed its name from Wolverhampton & Dudley Breweries plc to Marston's plc. In March 2015 Marston's bought all rights to Wainwright and Lancaster Bomber from the Thwaite's Brewery.
Built in 2016 at the Marston's Brewery in Burton, the 600 pint nano brewery called "DE14" (Named after the postcode) allows the brewers to experiment with ingredients and techniques to create exciting new beers.
Some of the Brewery's Range
Marston's Pedigree - Introduced in 1952, it is Marston's flagship brand
Marston's EPA -
Marston's Smooth -
Marston's Low'C - Developed in the 1960s for diabetics, relaunched as Marston's Resolution
Marston's Resolution -
Marston's New World Pale Ale - Launched in 2014
Marston's Old Empire -
Marston's 61 Deep Pale Ale -
DE14 Flight Suit -
DE14 End Point IPA -

Over the years the brand identity is updated and re-launched with subtle changes, a change of Logo or a new font.
Sometimes this brand update is done by the new owners after a brewery has been sold, other times just to give the brand a fresh new look on the ever growing market.

Below are some notes to help identify some of these changes and an aid to reference the year of the glass.
Marston's Logo
1980's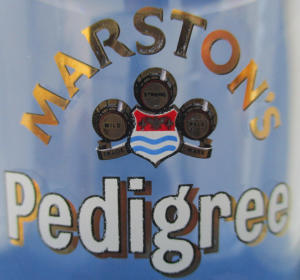 Marston's Pedigree Logo
1990's


Marston's Pedigree Logo
?? to ??
(2010 Shown)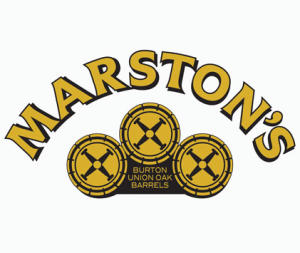 Marston's Logo
2000 to 2016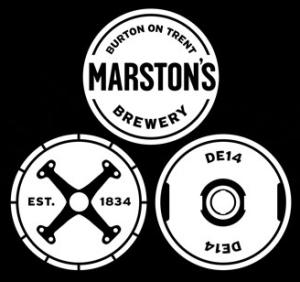 Marston's Logo
2016 to Date


---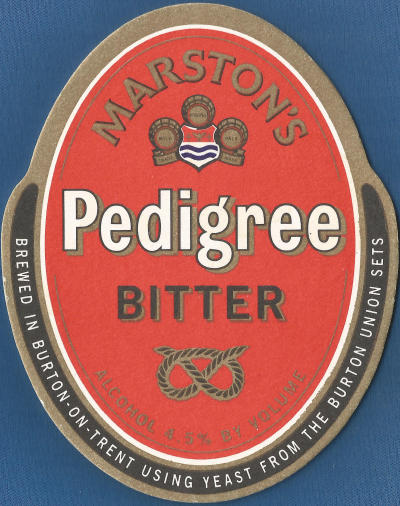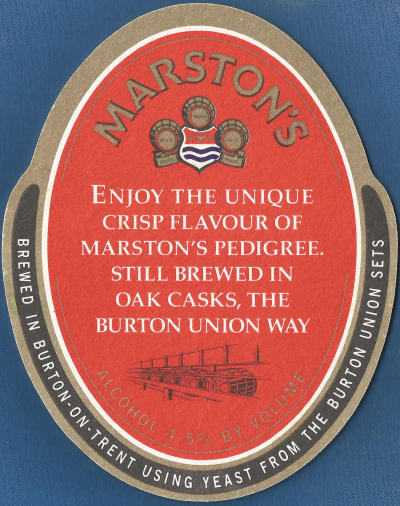 A Marstons Pedigree beer mat circa mid to late 1990s.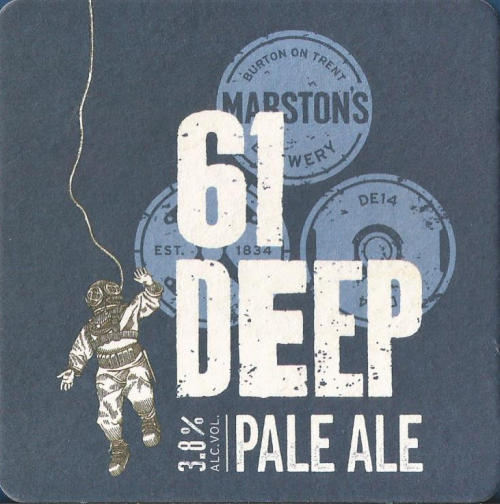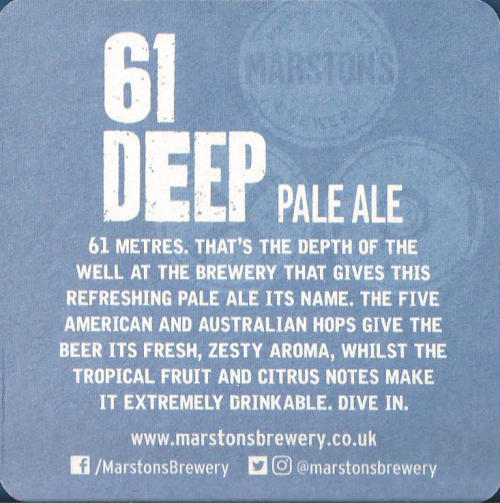 A Marstons 61 Deep Pale ale beer mat,
picked up from a pub in Banbury.
(August 2019).