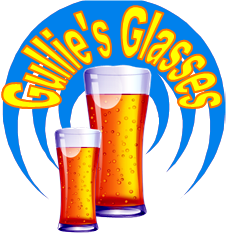 Wales - Breweries
Wrexham Lager Brewery
Click on a beer glass for more information
Additional Information
This Wrexham brewery was the first lager brewery in Britain. Opened in 1882, it once supplied lager to the passenger liners operating out of Liverpool and exported lager all over the World. The Wrexham Lager Beer Company Limited was founded in 1881 by German immigrants, Ivan Levinstein and Otto Isler. In the early 1960s, Ind Coope invested 2.5 million in a modernisation programme. Wrexham Lager and Ind Coope later joined with Ansells and Tetley Walker to become Allied Breweries, which became the largest brewing group in Britain of the time. In 1992, Allied merged with the Danish Carlsberg group who then became Carlsberg-Tetley, they ran the brewery until it closed in 2000 and the brewery was demolished between 2002 and 2003. Wrexham Lager was moved to Leeds where it was brewed for two more years, finally ending in 2002. A new hi-tech micro brewery opened in 2011 in the heart of Wrexham. The Roberts family who restarted WXM Lager are using the same ingredients as those from which it was originally brewed.
Some of the Brewery's Range
Wrexham Lager -
-
-

Over the years the brand identity is updated and re-launched with subtle changes, a change of Logo or a new font.
Sometimes this brand update is done by the new owners after a brewery has been sold, other times just to give the brand a fresh new look on the ever growing market.

Below are some notes to help identify some of these changes and an aid to reference the year of the glass.
Logo