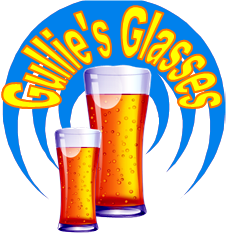 South Korea - Breweries
Cass Brewery
Click on a beer glass for more information
Additional Information
The Cass Brewery was founded in 1987 in Cheongwon-Gun, South Korea. The brand was taken over by Jinro-Coors in the 1980s. Oriental Brewery (OB) then bought the Cass brand from Jinro-Coors in 1999. In 2011 Cass Lager became South Korea's number one selling brand, overtaking Hite.
Some of the Brewery's Range
Cass Fresh -
Cass Light -
Cass Ice Light -
Cass Red - Brewed by Oriental Brewery (OB) since 2011
Cass Beats - Brewed by Oriental Brewery (OB) since 2015
Cass Lemon -

Over the years the brand identity is updated and re-launched with subtle changes, a change of Logo or a new font.
Sometimes this brand update is done by the new owners after a brewery has been sold, other times just to give the brand a fresh new look on the ever growing market.

Below are some notes to help identify some of these changes and an aid to reference the year of the glass.
Cass Logo