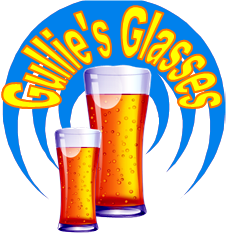 Sicily - Breweries
Messina Brewery
Click on a beer glass for more information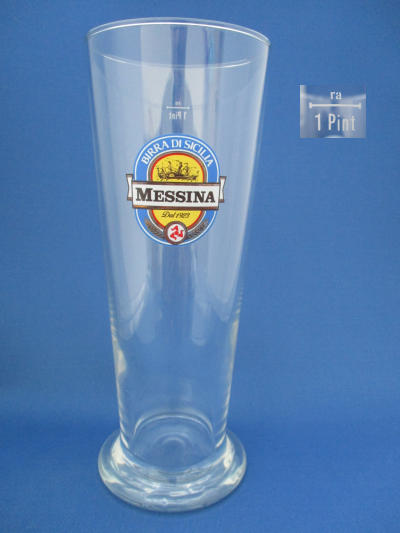 Additional Information
The Messina Brewery was founded in 1923 by the Lo Presti - Faranda family. In 1988 the Messina company was acquired by Dreher Spa of Milan, which became Heineken Italia. By 1999 the plant in Messina was only used as a bottling plant and in 2011 the whole Messina operation was closed down. In 2016 the brewery was re-opened as a private brewery, but is unable to brew Messina bier as it is still owned by the Heineken group.
Some of the Brewery's Range
Messina - Originally called Trinacria.
-
-

Over the years the brand identity is updated and re-launched with subtle changes, a change of Logo or a new font.
Sometimes this brand update is done by the new owners after a brewery has been sold, other times just to give the brand a fresh new look on the ever growing market.

Below are some notes to help identify some of these changes and an aid to reference the year of the glass.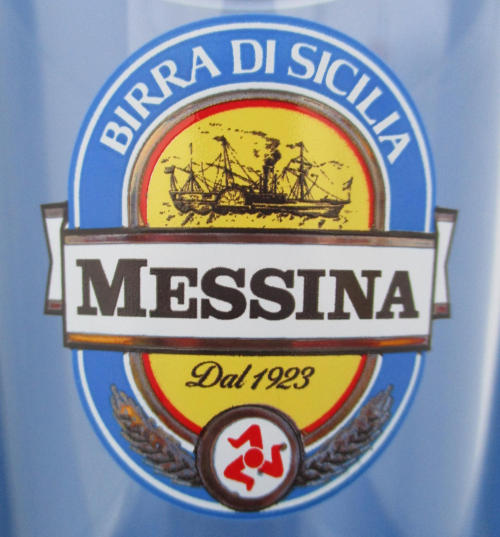 Messina Logo
1990s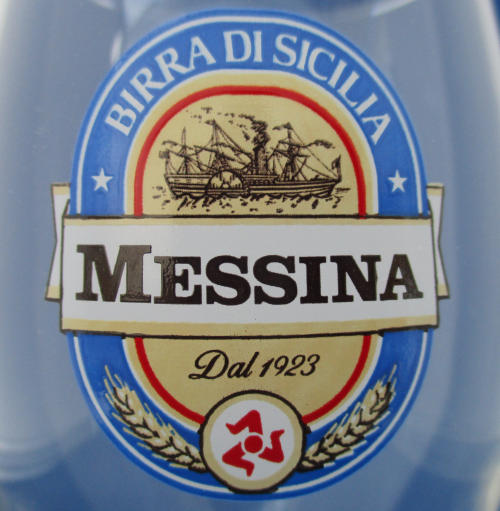 Messina Logo
Stars added to the logo