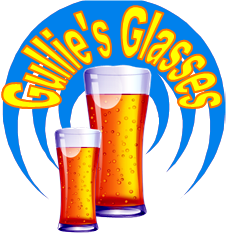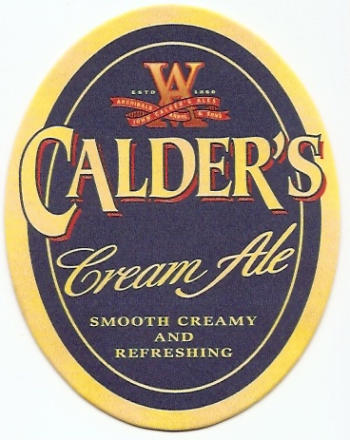 Scotland - Breweries
Calders Brewery
Click on a beer glass for more information
Additional Information
The Shore Brewery in Alloa, Scotland, was built in 1816 by John McNellan. By 1861, McNellan, Sons & Co ran into financial difficulties and was put up for sale in 1862 and the business was bought by brewing entrepreneur James Calder. James Calder's second son, John J Calder, became manager of Calder & Co in 1890. In 1913 John J Calder was appointed manager, by the receiver, of Samuel Allsopp & Sons Ltd, Burton on Trent, England, which was then in severe difficulties and was appointed chairman of Archibald Arrol & Sons Ltd (The Alloa Brewery in Whins Road), in 1918. This forged a link between Allsopp and Alloa that was to play a key role in the later formation of Allied Breweries. In 1921 Brewing at the Shore Brewery stopped with all the company's brewing requirements being contracted out to Archibald Arrol & Sons Ltd. The Shore brewery remained as a bottling facility and store until it fell into disuse. From 1951, The Alloa Brewery ceased to brew ale, but continued to supply the company's lager requirements. All its other beer was supplied by John Jeffrey & Co Ltd at the Heriot Brewery in Roseburn, Edinburgh.
In 1960 Calder's was taken over by the Northern Breweries of Great Britain Ltd later United Breweries Ltd, and ceased to brew. The Calder brand was then reintroduced by Carlsberg-Tetley around 1995 and later by Belhaven (Greene King) before they retired the brand around 2009/10
Thanks to Michael Clark and the Scottish Brewing Archive for the information
Some of the Brewery's Range
Calders Premium Cream Beer - retired around 2009/10
Calders 70/- -

Over the years the brand identity is updated and re-launched with subtle changes, a change of Logo or a new font.
Sometimes this brand update is done by the new owners after a brewery has been sold, other times just to give the brand a fresh new look on the ever growing market.

Below are some notes to help identify some of these changes and an aid to reference the year of the glass.
Calders Logo