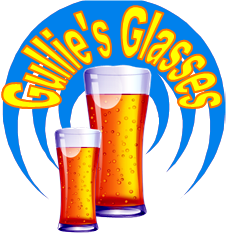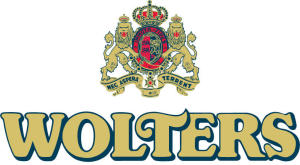 Germany - Breweries
Hofbrauhaus Wolters
Click on a beer glass for more information
Additional Information
The Hofbrauhaus Wolters (founded in 1627) is a major regional brewery in Braunschweig and the largest private brewery in Lower Saxony. The award "Ducal Hofbrauhaus" was awarded to the brewery in 1882, from which to this day the authorization for continued use of the prefix Hof is derived. In 2003 Hofbrauhaus Wolters became part of the InBev Group but reverted back to a private brewery again in 2006.
The Wolters trademark / logo is the Coat of Arms of the Duchy of Brunswick. The coat of arms contains two text elements in Latin.
nec aspera terrent - They do not fear roughness or fear nothing
immota fides - In unwavering fidelity.
Some of the Brewery's Range
Wolters Pilsener -
Black Duke -
Wolters Weizen -

Over the years the brand identity is updated and re-launched with subtle changes, a change of Logo or a new font.
Sometimes this brand update is done by the new owners after a brewery has been sold, other times just to give the brand a fresh new look on the ever growing market.

Below are some notes to help identify some of these changes and an aid to reference the year of the glass.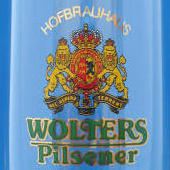 Wolters Logo & Font
Date ?
Wave on top of the letter T that overlaps the letter E

Wolters Logo & Font
Date ?
Standard block type font used