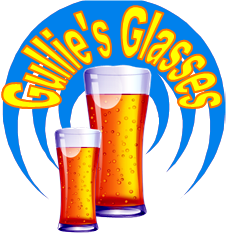 Germany - Breweries
Wölker Brauerei
Click on a beer glass for more information
Additional Information
The Wölker Brauerei in Niedermendig (Northern precinct of the city of Mendig) was founded in 1875. The brewery was sold to the Wicküler Brauerei ,then to a beverage wholesaler and is now owned by the Hannes brothers who took it over in 2011 renaming it the Vulkan Brauerei (The volcano brewery). The brewery boasts of having the deepest beer cellar in the world. Thousands of years ago, a volcano erupted and flooded everything with lava, which solidified into basalt columns. For centuries, these columns had been removed and processed into millstones. This created a network of caves that extends over almost three square kilometers. When the basalt mining ended, the brewers moved into the caves in the 19th century.
Some of the Brewery's Range
Felsen Bier (Rock Beer) -
Wölker Special Export -
Vulkan Pils -
Wölker Pils -
Wölker Hell -

Over the years the brand identity is updated and re-launched with subtle changes, a change of Logo or a new font.
Sometimes this brand update is done by the new owners after a brewery has been sold, other times just to give the brand a fresh new look on the ever growing market.

Below are some notes to help identify some of these changes and an aid to reference the year of the glass.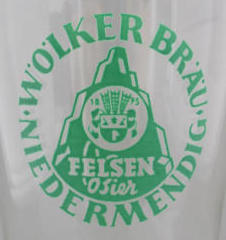 Logo
1970s