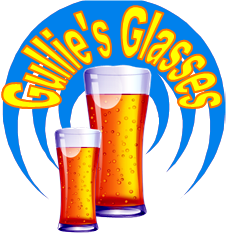 Germany - Breweries
Dortmunder Stifts Brewery
Click on a beer glass for more information
Additional Information
The Dortmunder Stifts Brewery was a brewery in the district of Dortmund Horde. In 1867, the entrepreneur Eduard Frantzen built a modern brewery on the grounds of the former monastery at the foot of the Hermannshutte. In 1903, the brewery merged with the Wallrabe brewery (founded in 1870), which had been converted into a public limited company in 1900 and renamed "Burgerliches Brauhaus AG, Hoerde" in 1901. Since then, the name of the company was changed to "Stift-Brauerei Aktiengesellschaft vorm. Eduard Frantzen and Burgerliches Brauhaus". In 1936, the Funke family, owners of the Essen Stern brewery, acquired substantial shares in the brewery. Since then, the company operated under the name "Dortmunder Stifts-Brauerei Carl Funke AG". In 1971 the remaining 25 per cent share of the Dortmunder Stifts Brauerei was acquired by the Stern brewery. In 1973 the brewery was sold to the British company Whatney-Man who kept it until selling it off to The private brewery Dortmunder Kronen who took over the company in 1987.
Some of the Brewery's Range
Stern -
Pen Pils -
Pen export-

Over the years the brand identity is updated and re-launched with subtle changes, a change of Logo or a new font.
Sometimes this brand update is done by the new owners after a brewery has been sold, other times just to give the brand a fresh new look on the ever growing market.

Below are some notes to help identify some of these changes and an aid to reference the year of the glass.
Logo
1970s