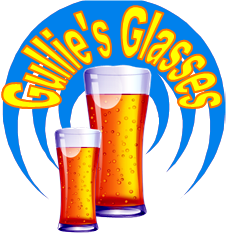 Germany - Breweries
Aktien-Bierbrauerei (Stern-Brauerei Carl Funke AG).
Click on a beer glass for more information
Additional Information
The Aktien-Bierbrauerei in Essen an der Ruhr was founded on the 19th February 1872. One of the founders was entrepreneur and alderman Fritz Funke. After his death, his son Carl Funke held the chair of the brewery from 1890 until his death in 1912. He was followed during 1919-1932 and again in 1936 by his son Fritz Funke.
During the 1930s the Funke Family acquired and took over several other breweries in Essen. This included in 1936 significant shares in the Dortmunder Stifts Brauerei and in 1939, the brewery acquired the majority of the shares of the Dom-Brewery and Hitdorfer Brauerei AG in Cologne. From around 1939 the brewery was known as Essener Aktien-Brauerei Carl Funke AG.
In 1963, the company was renamed as the Stern-brauerei Carl Funke AG. In 1971 the remaining 25 per cent share of the Dortmunder Stifts Brauerei was acquired and the complete takeover of the Dom brewery in Cologne was completed in 1972. The headquarters of the Stern group was then moved from Essen to Cologne with the Stern Brewery in Essen being closed and demolished in 1989.
In 1998 the Cologne-based brewery Stern-brauerei Carl Funke AG was renamed as Dom-Brauerei AG.
Some of the Brewery's Range
Stern Pils (Star Pils) -
Stern Export (Star Export) -
-

Over the years the brand identity is updated and re-launched with subtle changes, a change of Logo or a new font.
Sometimes this brand update is done by the new owners after a brewery has been sold, other times just to give the brand a fresh new look on the ever growing market.

Below are some notes to help identify some of these changes and an aid to reference the year of the glass.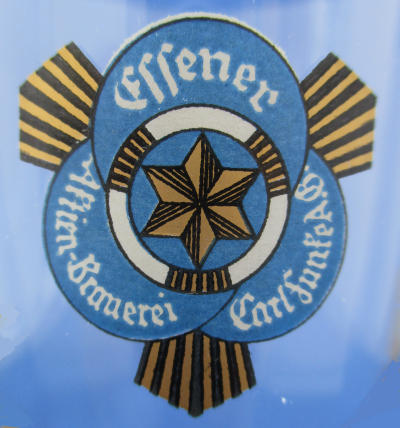 Logo
1939 to 1940s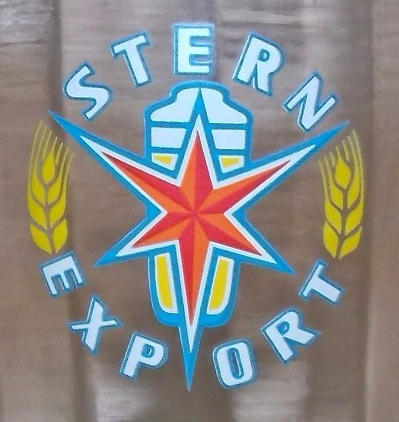 Logo
1960s to Early 70s