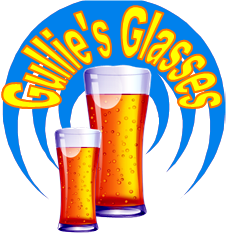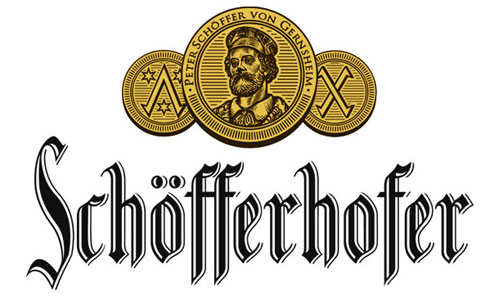 Germany - Breweries
Schöfferhofer Brewery
Click on a beer glass for more information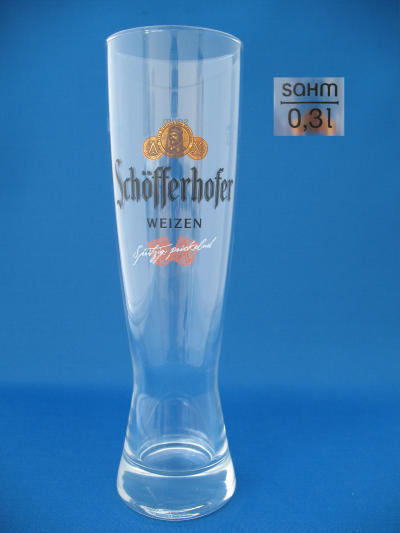 Additional Information
Schöfferhofer is a brand of German wheat beer named for the former house of Peter Schöffer (the house was called the Mainzer Schöfferhof) in which a brewery was founded. This brand of beer sports a portrait of Peter Schöffer as its trademark. The Schöfferhofer brand originates from this brewery in Mainz, which is also known as the Brauerei Dreikönigshof. The brewhouse and the name of Schöfferhofer fell through many different hands until in 1978 it fell under control of the Radeberger-Gruppe.
Some of the Brewery's Range
Schöfferhofer Hefeweizen -
Schöfferhofer Grapefruit -
Schöfferhofer Hefeweizen Alkoholfrei -
Schöfferhofer Kristallweizen -

Over the years the brand identity is updated and re-launched with subtle changes, a change of Logo or a new font.
Sometimes this brand update is done by the new owners after a brewery has been sold, other times just to give the brand a fresh new look on the ever growing market.

Below are some notes to help identify some of these changes and an aid to reference the year of the glass.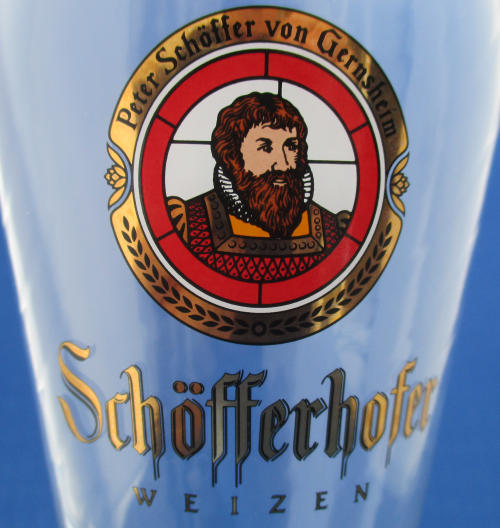 Schöfferhofer Logo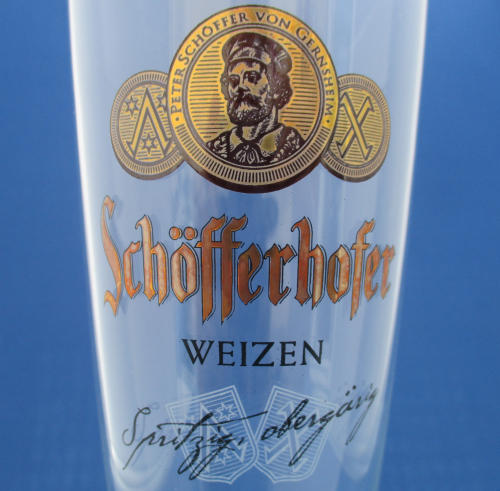 Schöfferhofer Logo