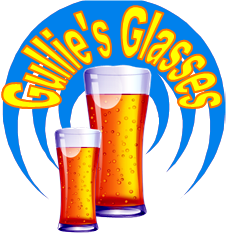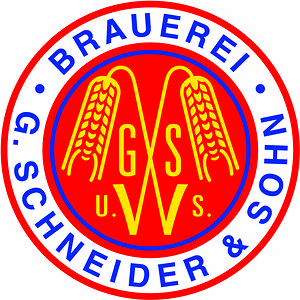 Germany - Breweries
G.Schneider & Sohn Brauerei
Click on a beer glass for more information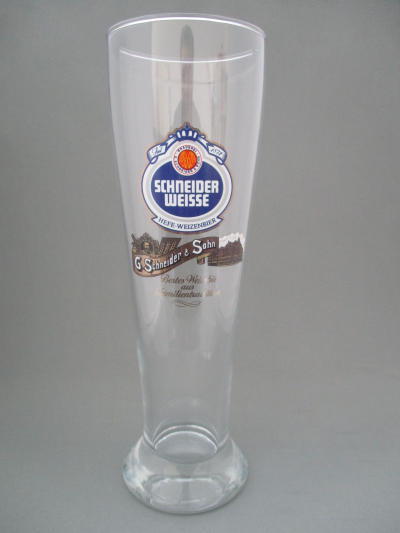 Additional Information
G. Schneider & Sohn is a brewery company in Bavaria, Germany. The brewery was founded in 1872 by Georg Schneider I and his son Georg Schneider II, after they acquired the Weisses Brauhaus in Munich, the oldest wheat beer brewery in the city. In 1927 the owners, who to this day are descendants of Georg Schneider I, expanded the brewing operations into Kelheim and Straubing. After the breweries in Munich were destroyed in 1944 by aerial bombardment during World War II, the entire production was relocated to Kelheim.
Some of the Brewery's Range
Tap 1, Meine Helle Weisse -
Tap 2, Mein Kristall -
Tap 3, Mein Alkoholfrei -
Tap 4, Meine Festweisse - brewed for Oktoberfest
Tap 5, Meine Hopfenweisse -
Tap 6, Mein Aventinus -
Tap 7, Mein Original -
Tap 11, Meine Leichte Weisse -
Aventinus Eisbock -

Over the years the brand identity is updated and re-launched with subtle changes, a change of Logo or a new font.
Sometimes this brand update is done by the new owners after a brewery has been sold, other times just to give the brand a fresh new look on the ever growing market.

Below are some notes to help identify some of these changes and an aid to reference the year of the glass.
Logo