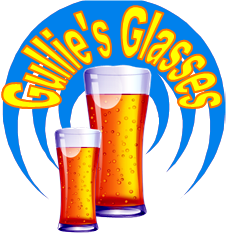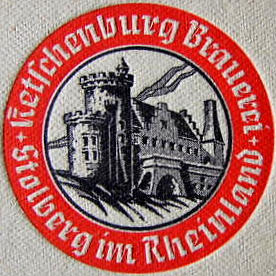 Germany - Breweries
Ketschenburg Brauerei
Click on a beer glass for more information
Additional Information
The Ketschenburg Brauerei was a former brewery in the town of Stolberg in the North Rhine-Westphalian region of Aachen Germany that was founded 1817 by the Brückmann family. For economic reasons in 1950 the company merged with the Hacker-Pschorr Brewery in Munich, but the popular "Ketch" was still brewed in Stolberg until 1985. After that, production took place in Bavaria and the Stolberg site only served as a sales center, The long brewing tradition of the Brückmann family ended in 1994 when the brewery closed. Since the end of 2008, beer has been brewed again under the Ketschenburg brand. In August 2008 the brewing rights were acquired by a local private owner and he has been brewing this beer in a small brewery based on the original recipe and distributing it in the Stolberg area. However production was discontinued in 2017.
Some of the Brewery's Range
Ketschenburg Pilsener -
Ketschenburg Caramel -
Ketschenburg Spezial Pils -
Ketschenburg Obergärig -

Over the years the brand identity is updated and re-launched with subtle changes, a change of Logo or a new font.
Sometimes this brand update is done by the new owners after a brewery has been sold, other times just to give the brand a fresh new look on the ever growing market.

Below are some notes to help identify some of these changes and an aid to reference the year of the glass.
Ketschenburg Logo
From around the 1970s.
In 1896, the Stolberg Castle was added to the company logo