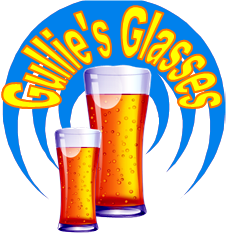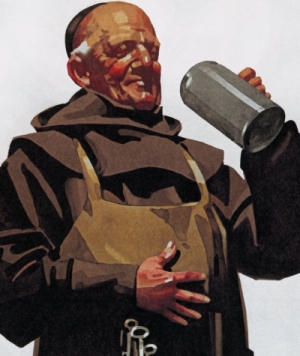 Germany - Breweries
Franziskaner Brewery
Click on a beer glass for more information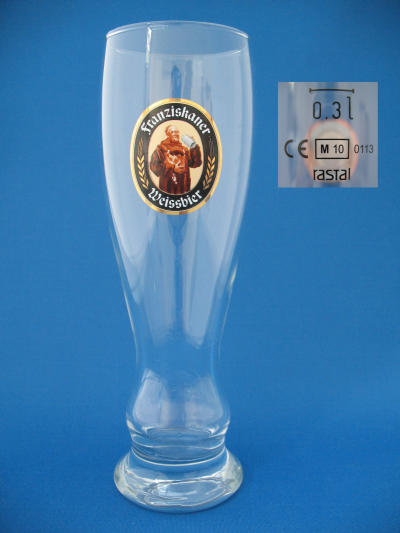 Additional Information
In 1363 a small brewing enterprise was started near the Franciscan monastery in Munich. In 1841 it was bought by Augustin Deiglmayr the son-in-law of the owner Spaten Brauerei. In 1861 it was sold to Leist Brauerei, creating the Franziskaner-Leist Brauerei.
In 1922, Franziskaner and Spaten unified into one company, named Spaten-Franziskaner-Leistbrau AG. In 1997 Spaten-Franziskaner-Leistbrau and Lowenbrau merged. In 2004 the group became part of Interbrew, the German subsidiary of the Belgian-Brazilian brewery InBev which by volume is the world's largest beer producer.
Some of the Brewery's Range
Franziskaner Weissbier -
Franziskaner Dunkel -
Franziskaner Hefe-Weisse - First brewed in 1974

Over the years the brand identity is updated and re-launched with subtle changes, a change of Logo or a new font.
Sometimes this brand update is done by the new owners after a brewery has been sold, other times just to give the brand a fresh new look on the ever growing market.

Below are some notes to help identify some of these changes and an aid to reference the year of the glass.
Logo