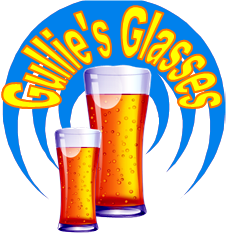 Germany - Breweries
Bavaria St Pauli Brauerei
Click on a beer glass for more information
Additional Information
Bavaria St. Pauli Brewery was a German brewery founded in 1922 from the merger of Bavaria Brauerei AG (founded 1897) and St. Pauli Actien-Brauerei (founded 1862) in Hamburg. In January 1998 the city of Hamburg bought the brewery as it was under threat of closure. In December 1998 Hamburg sold the brewery on to Holsten, the city's other major brewer, who closed the brewery in 2003. In 2004 Holsten was in turn bought by Carlsberg. The former Bavaria-St. Pauli brewery building has since been pulled down.
Some of the Brewery's Range
Astra Pilsener -
Astra Rotlicht - Rotlicht is the German expression for redlight and means redlight-district.
Astra Urtyp -
Rommel Deus -
-
-

Over the years the brand identity is updated and re-launched with subtle changes, a change of Logo or a new font.
Sometimes this brand update is done by the new owners after a brewery has been sold, other times just to give the brand a fresh new look on the ever growing market.

Below are some notes to help identify some of these changes and an aid to reference the year of the glass.
Logo