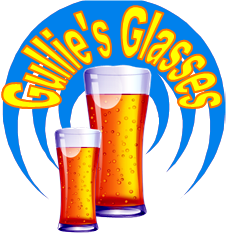 France - Breweries
Brasserie de l'Esperance (The Hope Brewery)
Click on a beer glass for more information
Additional Information
Brasserie de l'Esperance (The Hope Brewery) is an Alsatian brewery located in Schiltigheim, a neighbouring town of Strasbourg, in Bas-Rhin. It was founded in 1746 by Jean Hatt, grandson of Jerome Hatt founder of the Hatt brewery which later became Kronenbourg. The anchor on the bell tower of the Saint Guillaume church located not far from the brewery was a symbol of hope for the boatmen, giving the brewery its name and the name of its flagship beer. In 1972, Heineken acquired the brewery and after the closer of the Fischer brewery in 2009, Heineken transferred the brewing of the Fischer brands to the Esperance brewery. Heineken still own the brewery and are still investing in the site and development with other Heineken brands also being brewed here.
Some of the Brewery's Range
Ancre Pils -
-
-

Over the years the brand identity is updated and re-launched with subtle changes, a change of Logo or a new font.
Sometimes this brand update is done by the new owners after a brewery has been sold, other times just to give the brand a fresh new look on the ever growing market.

Below are some notes to help identify some of these changes and an aid to reference the year of the glass.
Logo