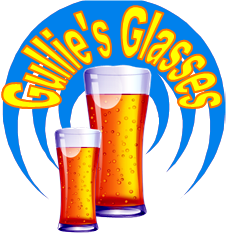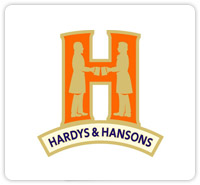 England - Breweries
Hardys & Hansons Kimberley Brewery
Click on a beer glass for more information
Additional Information
The Kimberley Brewery was established and operated by the brewer Hardys & Hansons in 1930, however the brewery heritage dates back to 1832, when Samuel Robinson opened the first commercial brewery in Kimberley, Nottinghamshire, England. Meanwhile Stephen Hanson built Hansons Limited in Kimberley in 1847.
In 1857 William & Thomas Hardy who were successful beer merchants from Heanor bought the Samuel Robinsons brewery. There was much friendly rivalry between the two brewing companies who proceeded to buy pubs throughout the area to supply with their own ales. Both breweries thrived independently until 1930, when under increasing pressure from larger brewing companies and lack of male successors to the Hardy's Brewery, the two companies combined.
In 2006, The Hardys & Hansons Kimberley Brewery and all of its public houses were sold in a multimillion-pound deal to Greene King brewery, who decided to end the brewing tradition in Kimberley in "a cost effective move", closing the brewery later in the same year. Moving its distribution centre to Eastwood and brewing of a limited range of the beer brands switched to the main Greene King site at Bury St Edmunds. In 2010 Greene King sold the Kimberley brewery site for re-development.
Some of the Brewery's Range
Best Bitter -
Kimberley Cool Smooth Bitter -
Olde Trip -
Cursed Galleon -
Guzzling Goose -
Gunpowder Plot -

Over the years the brand identity is updated and re-launched with subtle changes, a change of Logo or a new font.
Sometimes this brand update is done by the new owners after a brewery has been sold, other times just to give the brand a fresh new look on the ever growing market.

Below are some notes to help identify some of these changes and an aid to reference the year of the glass.
Logo



---
A Kimberley Ales beer mat
pre 2006 closing of the brewery by Greene King. (Could be 1990s)