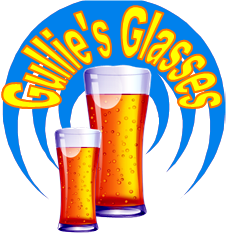 England - Breweries
Cornish Brewery Co Ltd.
Click on a beer glass for more information
Additional Information
In 1985 when the Devenish Weymouth Brewery ceased brewing J.A.Devenish Plc changed its name to Cornish Brewery Co Ltd. and continued operating from the Redruth Brewery in Cornwall which Devenish had owned since 1934.
In 1987 it launched a range of Steam beers that included bitter, strong bitter, brown ale, strong brown ale, lager, strong lager, and a stout. One design feature that would come to define the image of Newquay Steam Beer was its ceramic Grolsch-style swing-top.
In May 1991, the Newquay Steam brands were sold to Whitbread. The Newquay Steam brand name lived on for a short while, but the distinctive swing-top bottles were ditched in favour of cans, sales dropped and the brand seems to have disappeared completely around 1996.
In the same year that Whitbread acquired the Steam Brand the Brewery had a Management buy out and went into business as contract brewers and bottlers. In 2004 the brewery at Redruth closed for good.
Some of the Brewery's Range
Newquay Steam Bitter -
Newquay Steam Strong Bitter-
Newquay Steam Brown Ale -
Newquay Steam Strong Brown Ale-
Newquay Steam Stout-
Newquay Steam Lager-

Over the years the brand identity is updated and re-launched with subtle changes, a change of Logo or a new font.
Sometimes this brand update is done by the new owners after a brewery has been sold, other times just to give the brand a fresh new look on the ever growing market.

Below are some notes to help identify some of these changes and an aid to reference the year of the glass.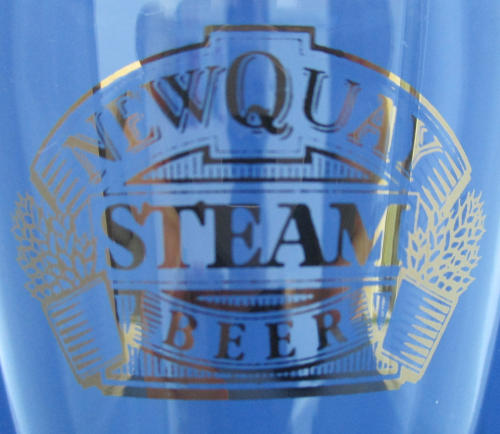 Newquay Steam Logo
1987 to 1991