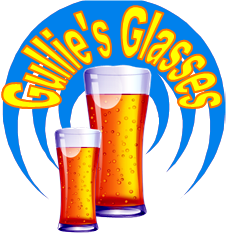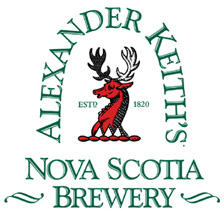 Canada - Breweries
Alexander Keith's Brewery
Click on a beer glass for more information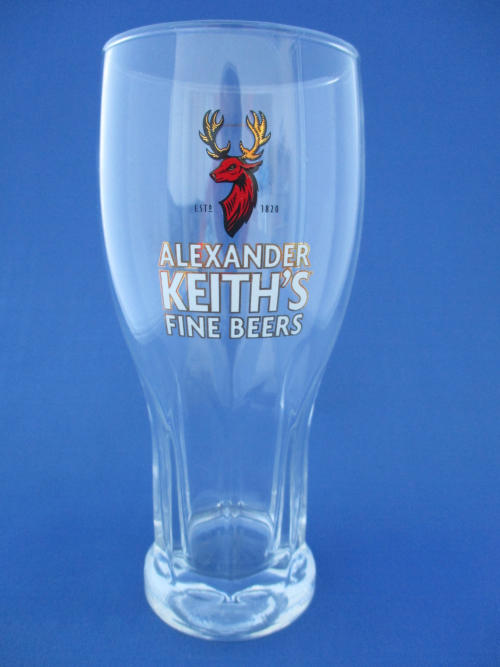 Additional Information
The Alexander Keith's brewery was founded in 1820, in Halifax, Canada, and is among the oldest commercial breweries in North America. The brewery founder was Alexander Keith who had emigrated from Scotland in 1817 and been trained as a brewer in Edinburgh and London.
In 1928 the brewery was sold to Oland Breweries and then to Labatt in 1971. Today, the brewery is under the control of Anheuser-Busch InBev which took the brand national in 1990's. In April 2011, Anheuser-Busch InBev began selling Alexander Keith's beer in the United States after nearly two centuries of being available only in Canada.
Some of the Brewery's Range
Alexander Keith's IPA -
Alexander Keith's Red -
Alexander Keith's Dark Ale -
Alexander Keith's Lunenburg -
Alexander Keith's Honey Brown -
Alexander Keith's Tartan Ale -

Over the years the brand identity is updated and re-launched with subtle changes, a change of Logo or a new font.
Sometimes this brand update is done by the new owners after a brewery has been sold, other times just to give the brand a fresh new look on the ever growing market.

Below are some notes to help identify some of these changes and an aid to reference the year of the glass.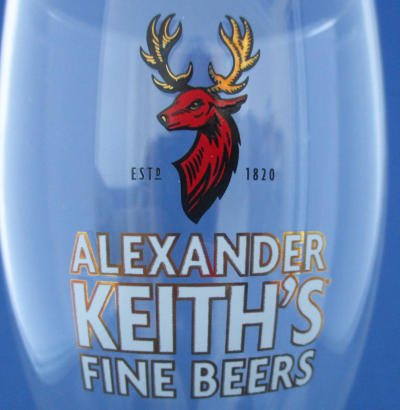 Alexander Keith's Logo
?? to Date