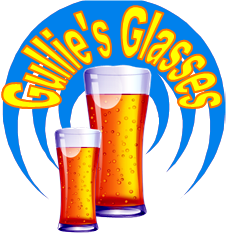 Belgium - Breweries
Verhaeghe Vichte Brewery
Click on a beer glass for more information
Additional Information
The Verhaeghe Vichte Brewery is a Belgian brewery in Vichte , West Flanders. The brewery is a family business established in 1892. During the First World War, the brewery was dismantled by the German occupiers. After the war, the brewery was restarted, but was adapted to also brew low-fermented beers.
Some of the Brewery's Range
Caves - This is a dark Belgian beer, available around the cities of Lier and Ghent. Caves has a long history of success and decline. From the 16th century onwards, it was brewed by several breweries around the city of Lier, but when the last brewery Cuykens disappeared in 1967 it seemed that this was also the end of the beer tradition of Caves. However, in 1976 the cultural organisation 'De Heren van Lier' decided to start brewing the beer again, with help from the Brewery Verhaeghe Vichte.
Barbe d'Or -
Barbe Rouge -
Barbe Ruby -
Barbe Noire -
Cambrinus -
Christmas Verhaeghe -
Duchesse de Burgundy -
Really Kriekenbier -
Poperings Nunnebier -
Verhaeghe Pils -
Vichtenaar -
Zerewever -

Over the years the brand identity is updated and re-launched with subtle changes, a change of Logo or a new font.
Sometimes this brand update is done by the new owners after a brewery has been sold, other times just to give the brand a fresh new look on the ever growing market.

Below are some notes to help identify some of these changes and an aid to reference the year of the glass.
Logo