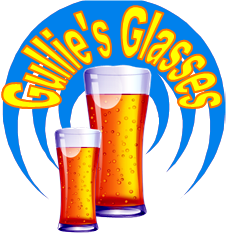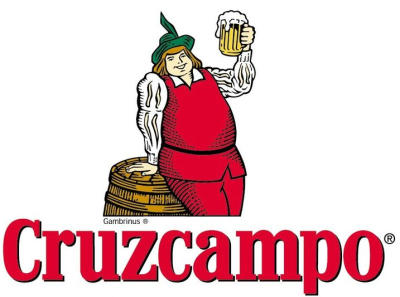 Spain - Breweries
Cruzcampo Brewery
Click on a beer glass for more information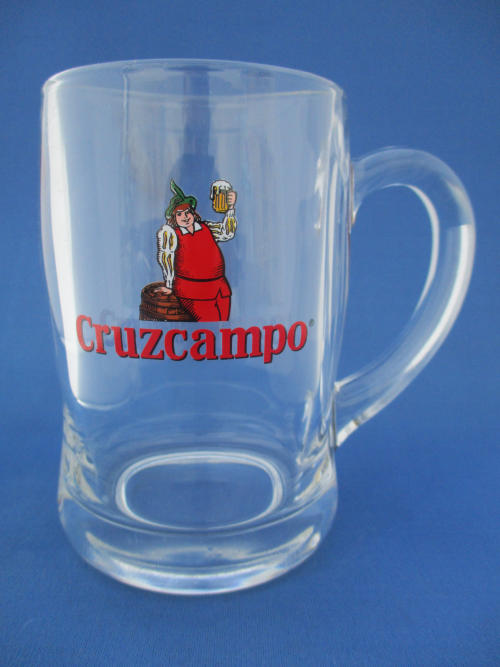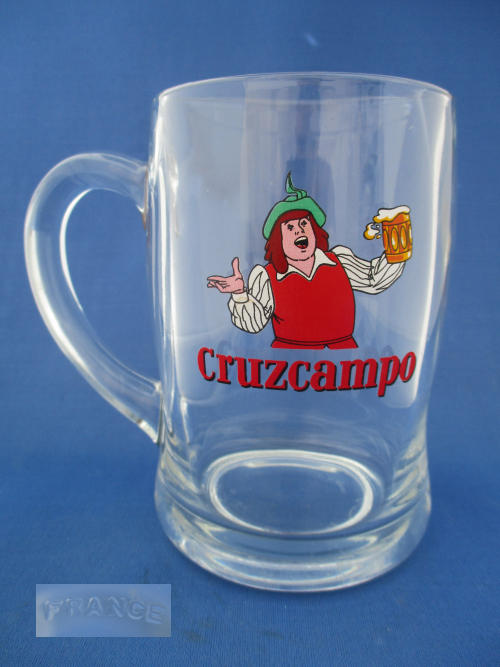 Additional Information
The Cruzcampo Brewery is considered to be the biggest beer producer in Spain. It was founded in 1904 by Roberto Osborne and Agustin Osborne in Seville. The brewery takes its name from La Cruz del Campo (The Cross of the Field), where the first factory was built and still stands today next to the new brewery in Seville. Cruzcampo can be found anywhere in Spain, but it is in Andalusia where it is most consumed. It has breweries in Seville, Madrid, Valencia, Jaen and Arano. The current logo has been used since 1926 and is the figure of Gambrinus, who is often referred to as the patron Saint of Beer. Before 1926 the logo was the original cross in the field. The brewery was sold to Guinness in 1991, nowadays it is part of the Heineken corporation who bought it from Guinness (Diageo) in 1999.
Some of the Brewery's Range
Cruzcampo Pilsen -
Cruzcampo "Gran Reserva" -
Cruzcampo Export -
Cruzcampo Sin, Alcohol Free. Cruzcampo Navidad - Brewed only at Christmas

Over the years the brand identity is updated and re-launched with subtle changes, a change of Logo or a new font.
Sometimes this brand update is done by the new owners after a brewery has been sold, other times just to give the brand a fresh new look on the ever growing market.

Below are some notes to help identify some of these changes and an aid to reference the year of the glass.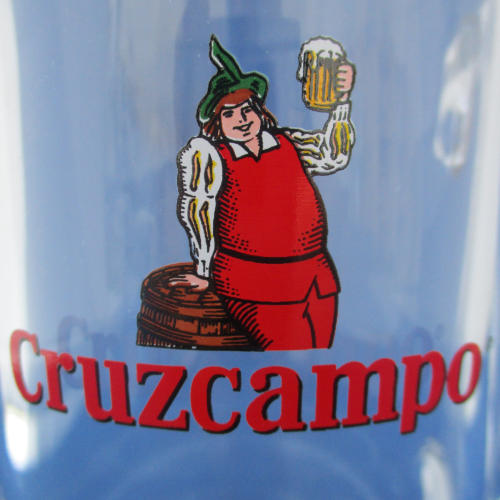 Gambrinus Logo
1992 to 1996
The figure of Gambrinus has been used in the logo since 1926

Gambrinus Logo
1996 to 1998
The figure of Gambrinus has lost a little weight and shown in less detail.

Gambrinus Logo
1998 to 2005


Gambrinus Logo
2009 to 2017


Gambrinus Logo
2020 to Date
New Font
(2023 Shown)