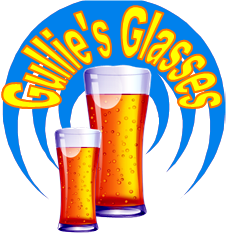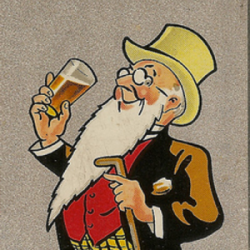 Scotland - Breweries
Younger's Brewery
Click on a beer glass for more information
Additional Information
Younger's was an Edinburgh brewery founded in 1749 however there is no documentary evidence to link William Younger to a brewery at this time as he was only 16 in 1749. Younger's was the first brewer in Scotland to register as a limited company, in 1887.
In 1931 Younger's merged with McEwan's to form Scottish Brewers, which in turn merged with Newcastle Breweries in 1960 to form Scottish & Newcastle. The company's UK operations were taken over by Heineken in 2008 and in October 2011 the Bedford-based Wells & Young's Brewery announced that it had purchased the Younger's and McEwan's brands from Heineken UK.
Some of the Brewery's Range
Younger's Tartan Special -
Younger's Best -
Younger's Scotch Bitter -

Over the years the brand identity is updated and re-launched with subtle changes, a change of Logo or a new font.
Sometimes this brand update is done by the new owners after a brewery has been sold, other times just to give the brand a fresh new look on the ever growing market.

Below are some notes to help identify some of these changes and an aid to reference the year of the glass.
Younger's Logo



---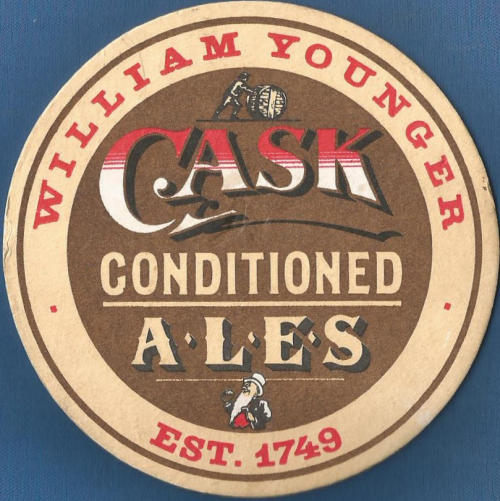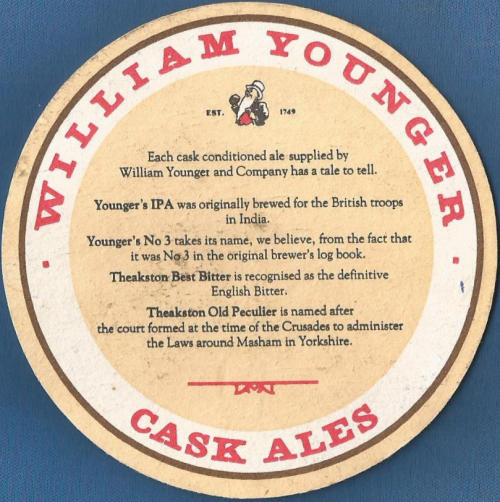 A William Younger beer mat,
part of a collection given to me in September 2020
(Original date unknown)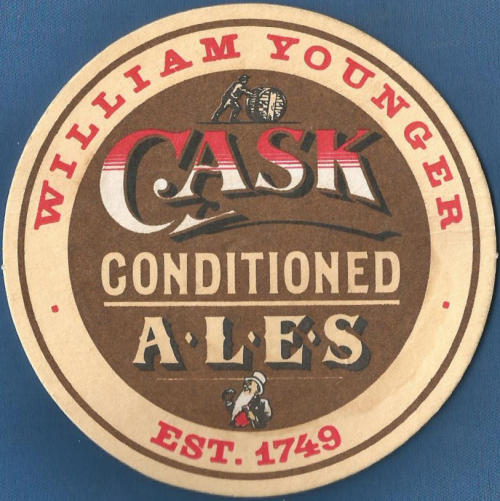 A William Younger beer mat,
part of a collection given to me in September 2020
(Original date unknown)