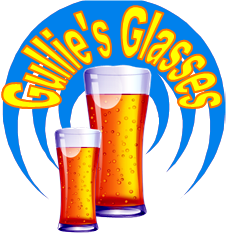 Netherlands - Breweries
Grolsch Brewery
Click on a beer glass for more information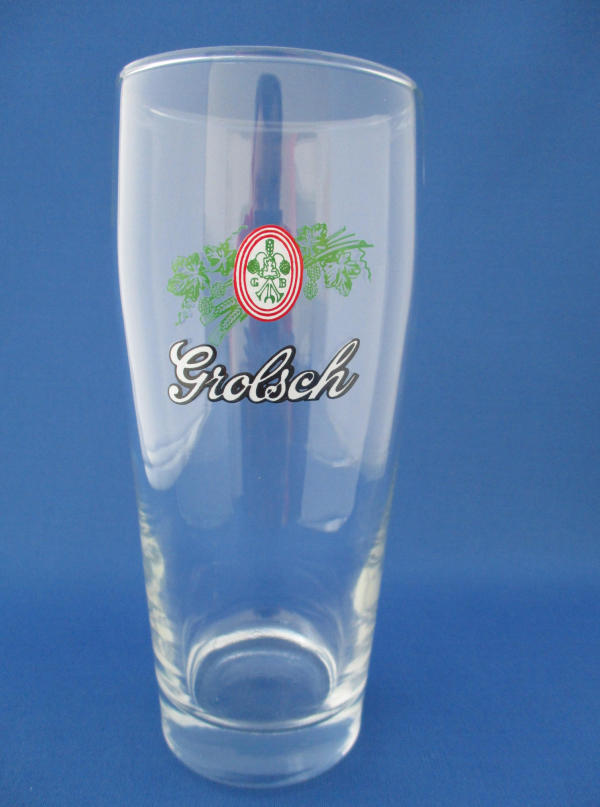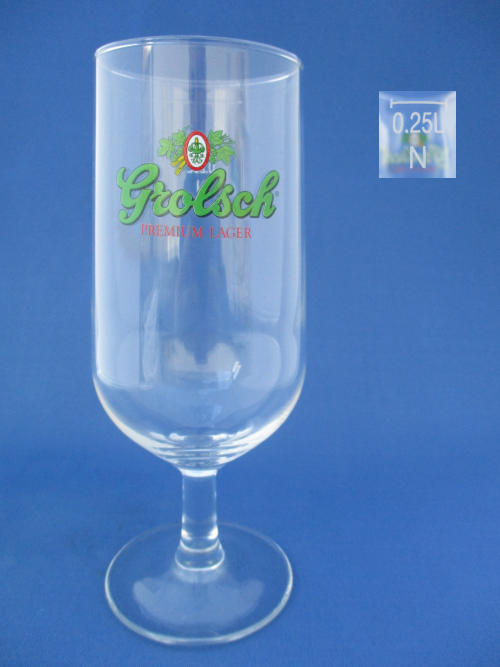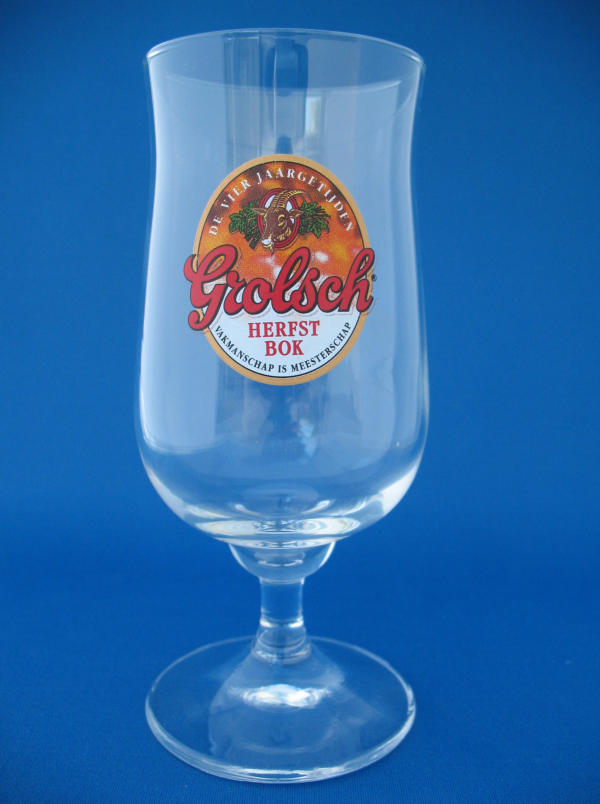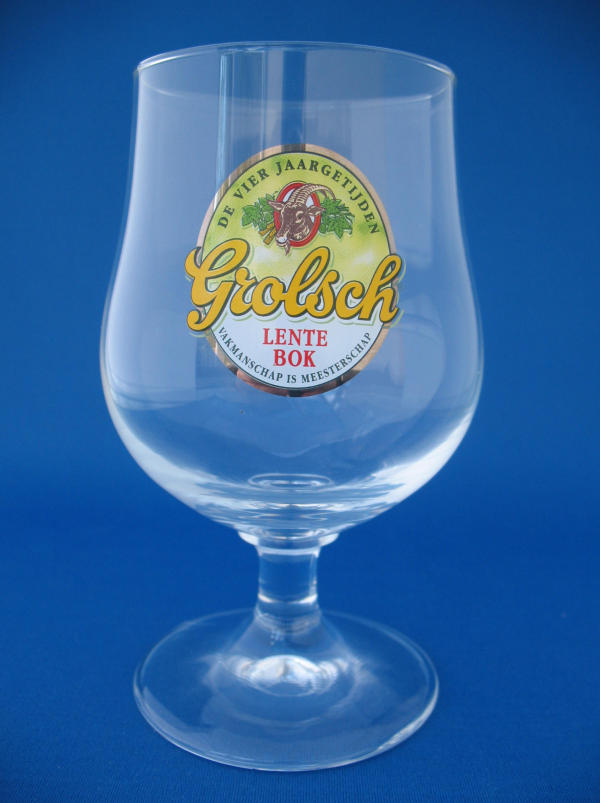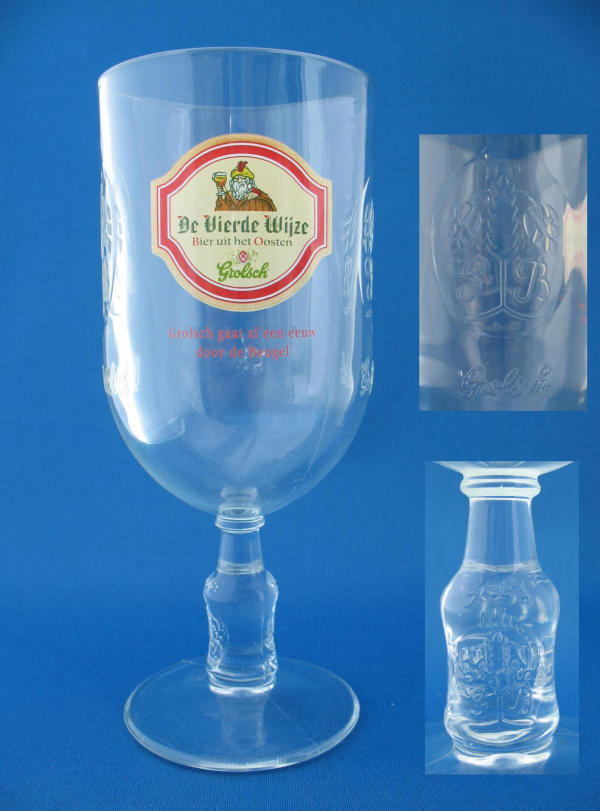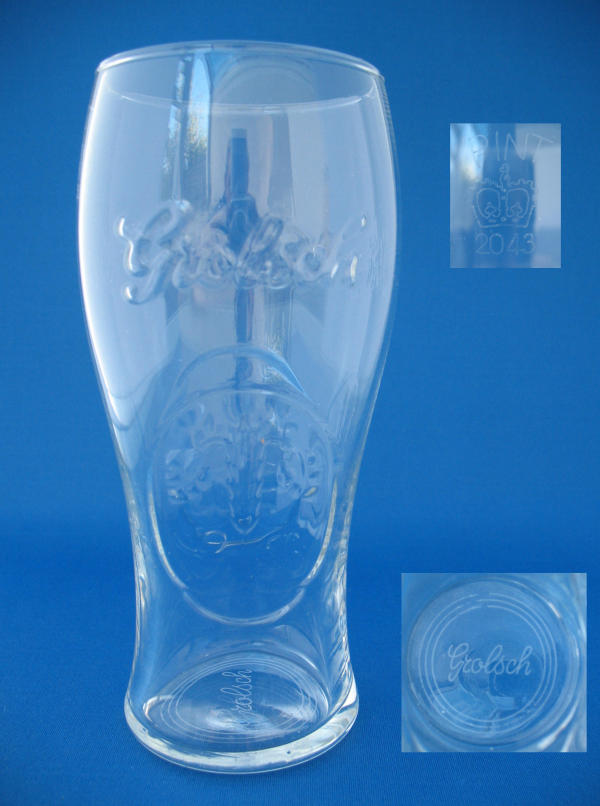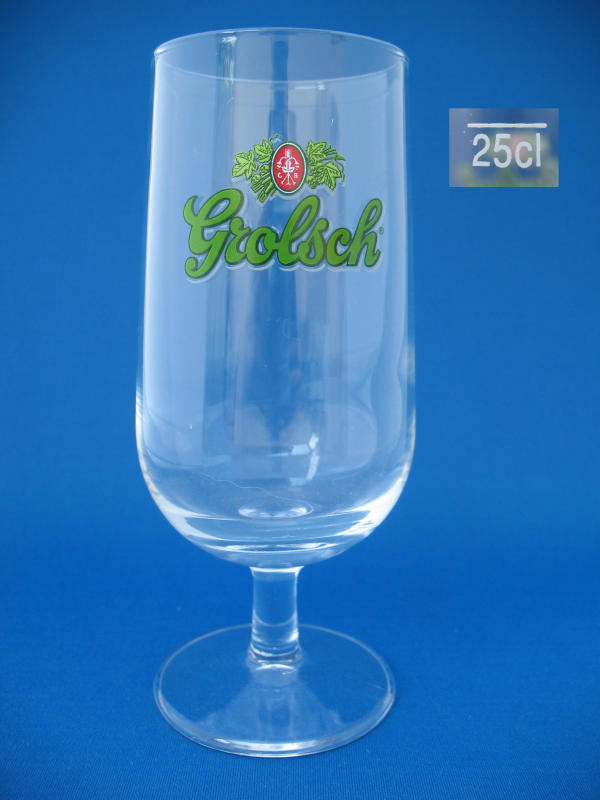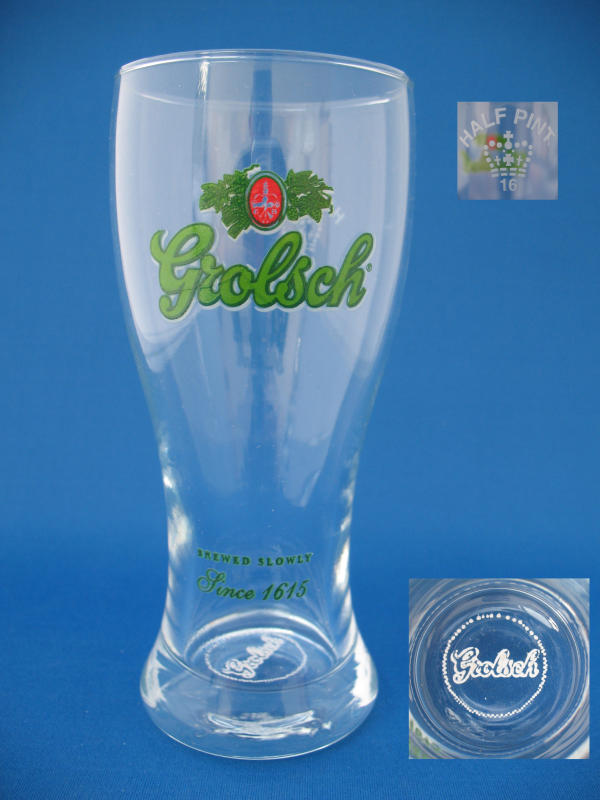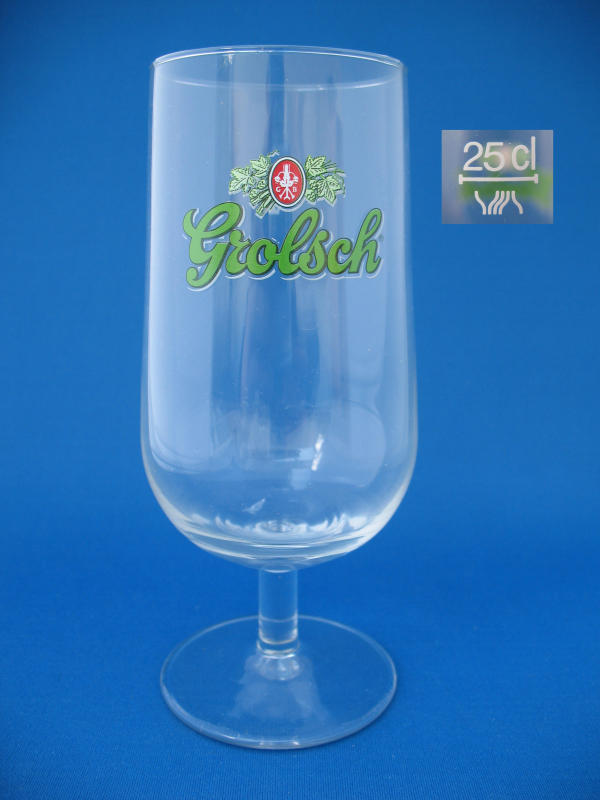 Additional Information
The Grolsch Brewery is a Dutch brewery founded in 1615 by Willem Neerfeldt in Groenlo, The town of Groenlo was then known as Grolle, hence the name Grolsch. Grolsch uses a distinctively shaped bottle for some of its products, known as de beugel or 'swingtop'. Bottles of this type use a flip top cap, eliminating the need for an opener.
Some of the Brewery's Range
Grolsch Premium Pilsner -
Grolsch Bokbier -
Grolsch Zomer Goud - First brewed in 1995
Grolsch Premium Lentebok - First brewed in 1995
Grolsch Premium Herfstbok - First brewed in 1995

Over the years the brand identity is updated and re-launched with subtle changes, a change of Logo or a new font.
Sometimes this brand update is done by the new owners after a brewery has been sold, other times just to give the brand a fresh new look on the ever growing market.

Below are some notes to help identify some of these changes and an aid to reference the year of the glass.
Grolsch Logo
Circa 1980s
Green logo on a white background with 3 red rings around it



Grolsch Logo
Circa 1990s






Grolsch Logo
1995 to 2000






Grolsch Logo
Circa 2000
White logo on a red background with a white ring around it

(2006 Shown)

---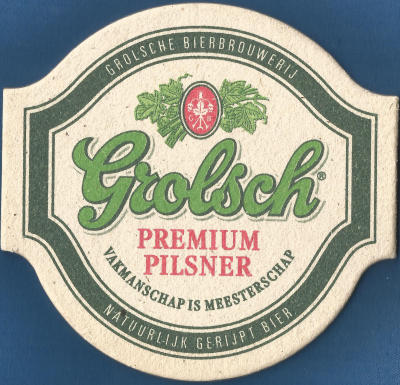 A Grolsch Premium Pilsner/Zomer Goud beer mat (W10.3 x H10.3cm).
(dated post 1995, circa 2000)