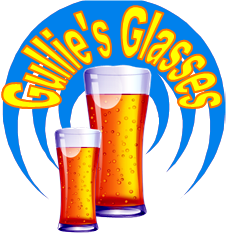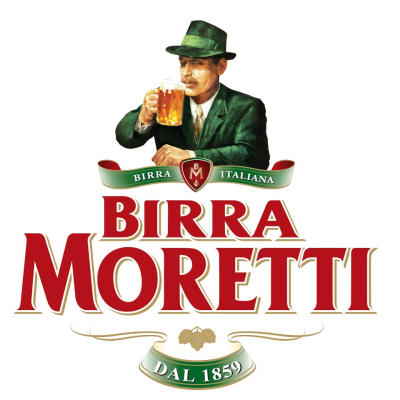 Italy - Breweries
Birra Moretti Brewery
Click on a beer glass for more information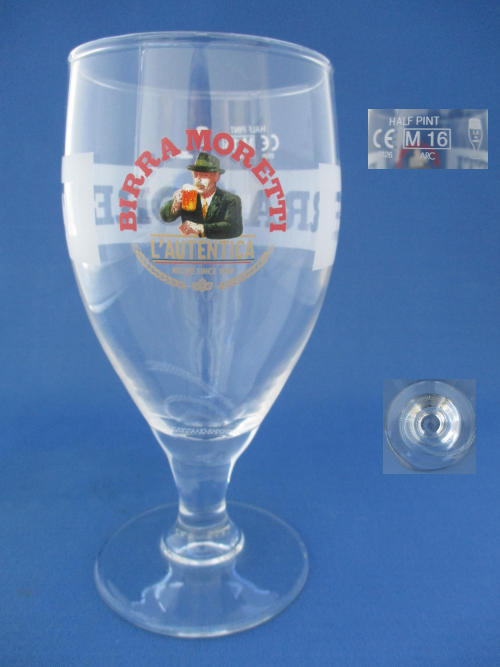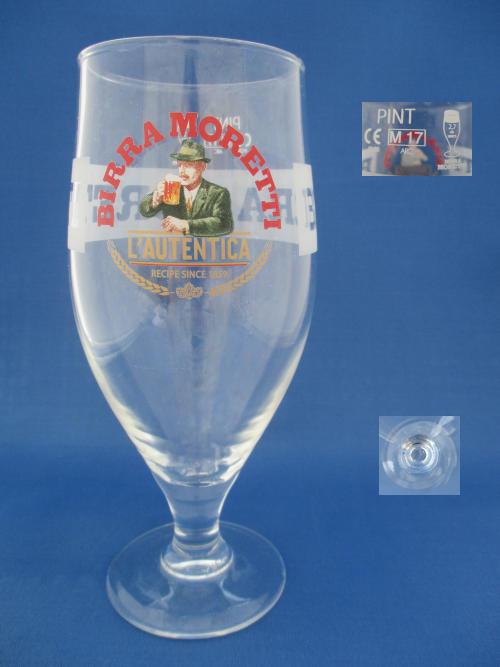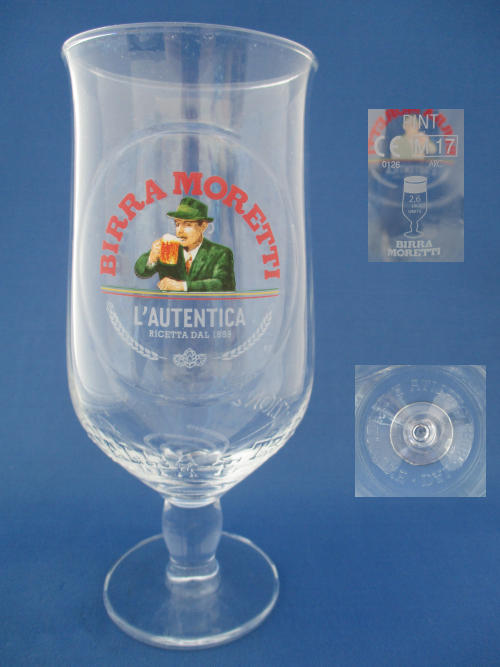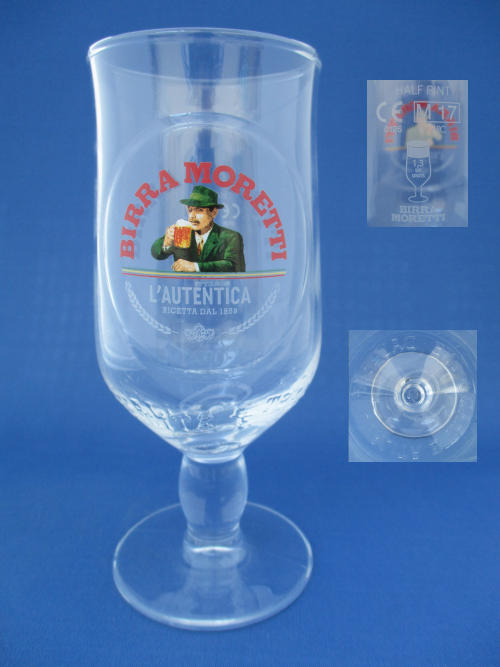 Additional Information
Birra Moretti was an Italian brewing company, founded in Udine in 1859 by Luigi Moretti. In 1996 the company was acquired by Heineken International.
Some of the Brewery's Range
Birra Moretti - The main brand, a 4.6% abv pale lager launched in 1859
La Rossa - A 7.2% strong dark lager or doppelbock
Baffo d'Oro -
Doppio Malto -
Sans Souci -

Over the years the brand identity is updated and re-launched with subtle changes, a change of Logo or a new font.
Sometimes this brand update is done by the new owners after a brewery has been sold, other times just to give the brand a fresh new look on the ever growing market.

Below are some notes to help identify some of these changes and an aid to reference the year of the glass.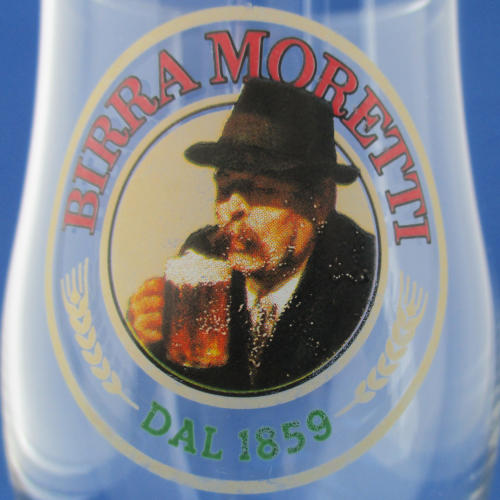 Birra Moretti Logo
Circa 1980s
The image of the man drinking his Birra Moretti has been part of the logo since 1942. Note the size of the mustache, this is the larger earlier style.


Birra Moretti Logo

(2011 Shown)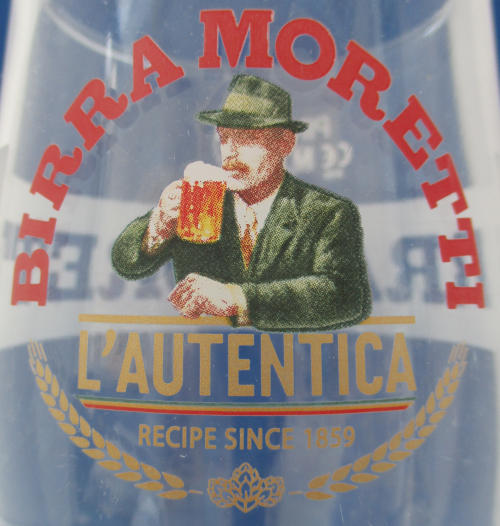 Birra Moretti Logo

(2017 Shown)

Birra Moretti Logo

(2017 Shown)

---
A Birra Moretti beer mat (W9.3 x H9.3cm).
picked up from a local pub in November 2018