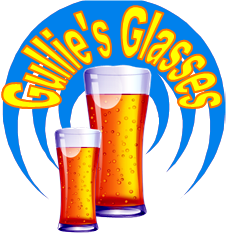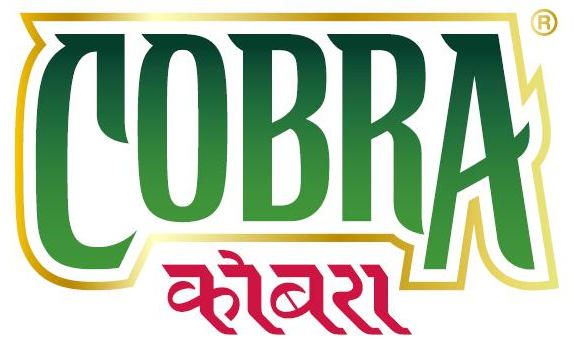 India - Breweries
Cobra Beer Ltd
Click on a beer glass for more information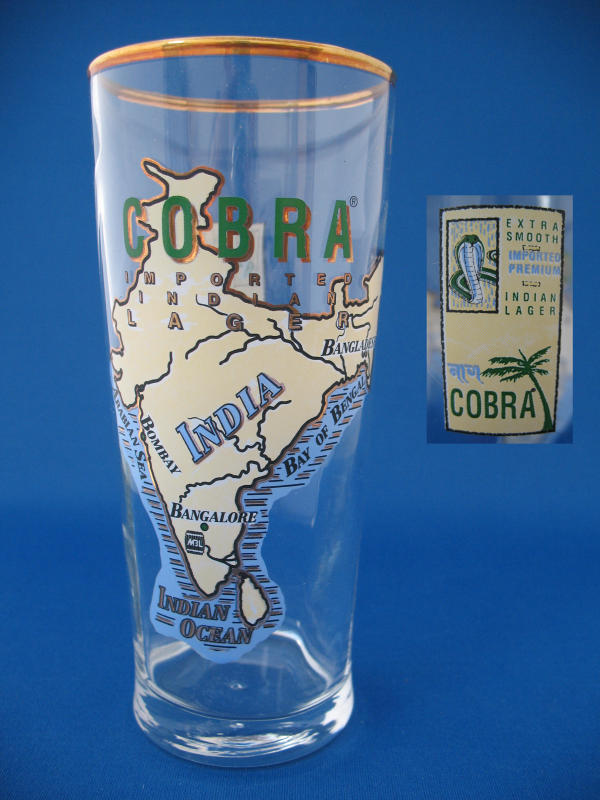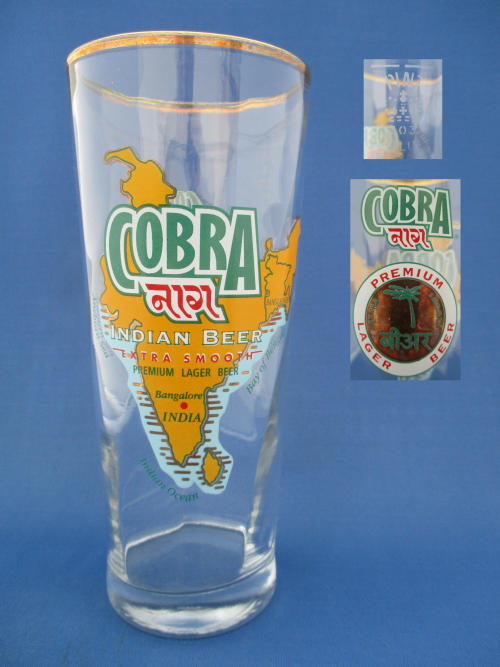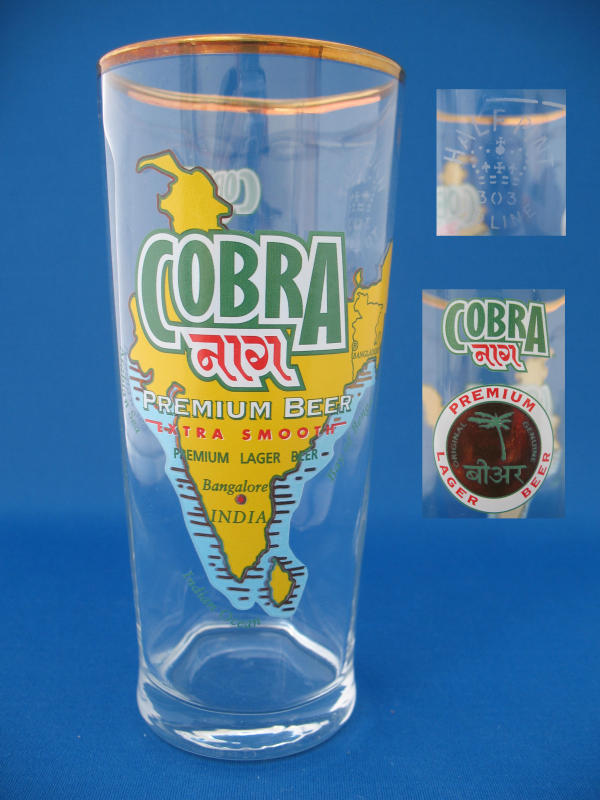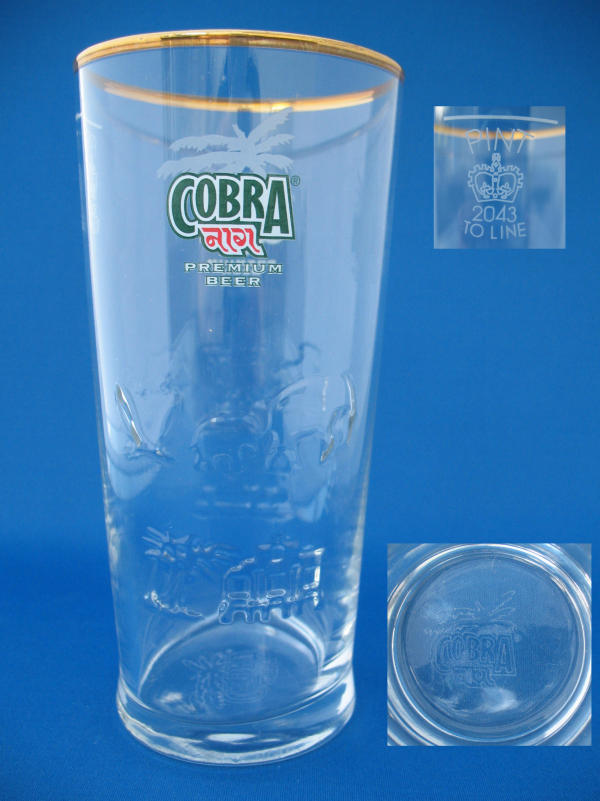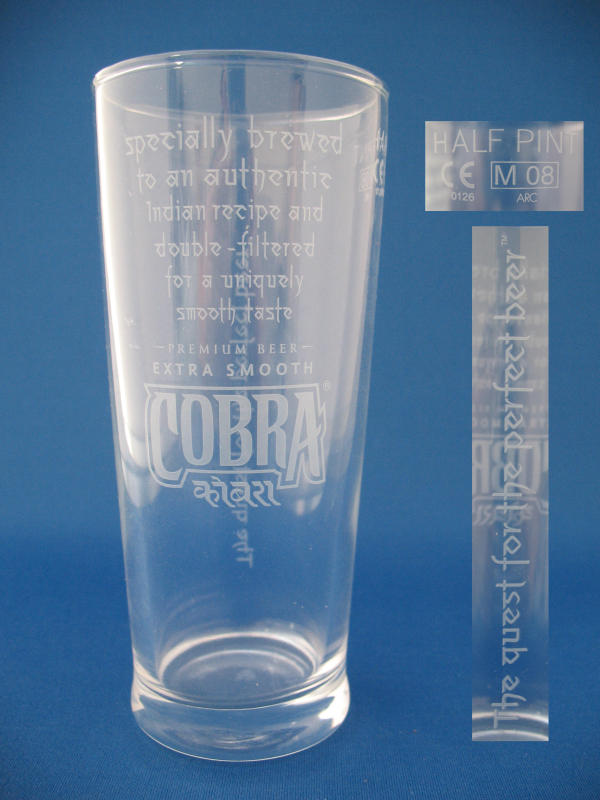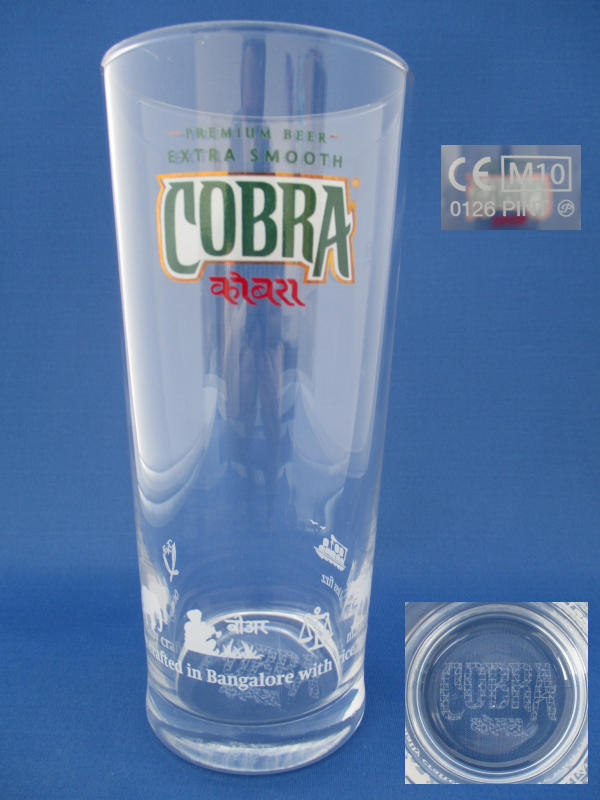 Additional Information
Cobra Beer is an Indian beer brand that was founded in 1989 by Karan Bilimoria and Arjun Reddy, who thought that Britain needed a smoother, less gassy lager, which would appeal to both ale drinkers and lager drinkers alike. In the mid-1990s production was shifted from Mysore Breweries in India to the Eagle Brewery in Bedford (Wells & Youngs). In June 2011 Molson Coors bought a controlling interest in Cobra. As of 2014, Cobra Beer is primarily produced in Burton upon Trent, Rodenbach in Belgium and in Patna in the Indian state of Bihar.
Some of the Brewery's Range
Cobra Premium Beer -
Cobra Zero -
King Cobra -

Over the years the brand identity is updated and re-launched with subtle changes, a change of Logo or a new font.
Sometimes this brand update is done by the new owners after a brewery has been sold, other times just to give the brand a fresh new look on the ever growing market.

Below are some notes to help identify some of these changes and an aid to reference the year of the glass.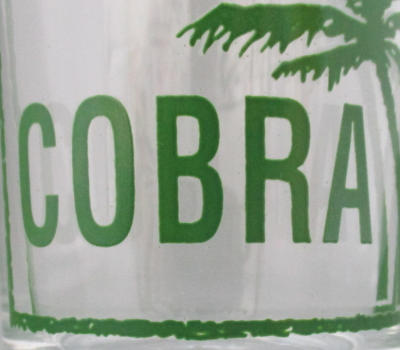 Font
Early 90s


Font
Mid 90s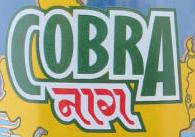 Font
Late 90's to 2007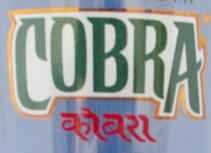 Font
2007 to 2012
(2010 Shown)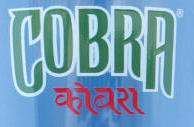 Font
2012 to 2016
(2012 Shown)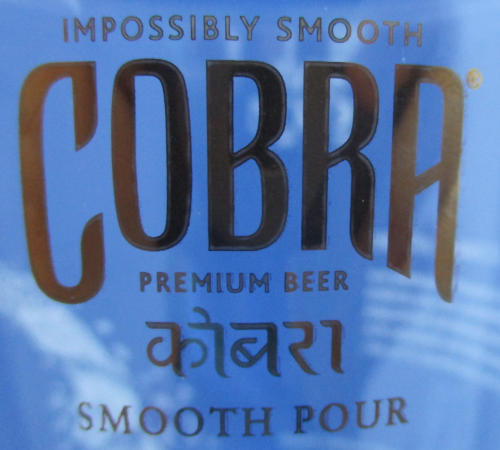 Font
2016 to 2019
Small change to the top of the letter "C"
(2017 Shown)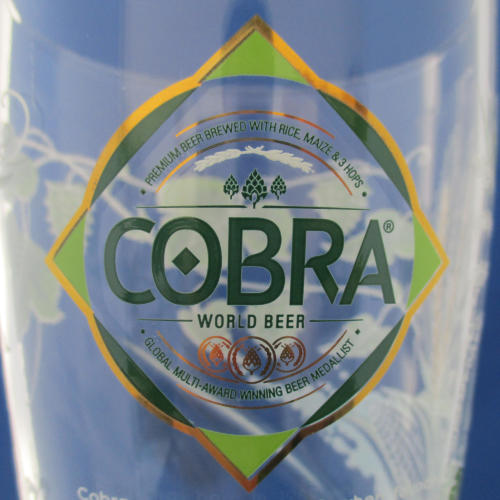 Font
2019 to Date
Completely new logo

(2019 Shown)

---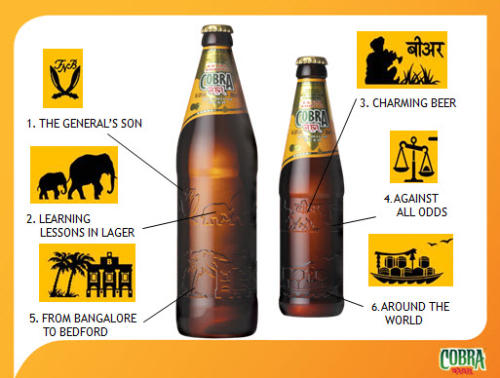 The Cobra story found on some of their earlier glasses