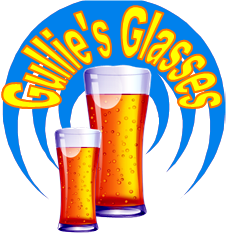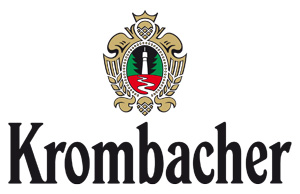 Germany - Breweries
Krombacher Brewery
Click on a beer glass for more information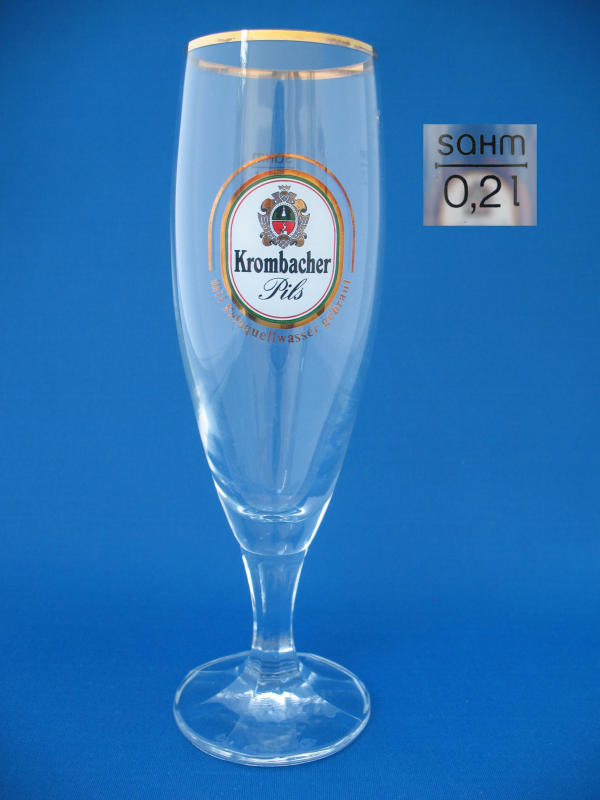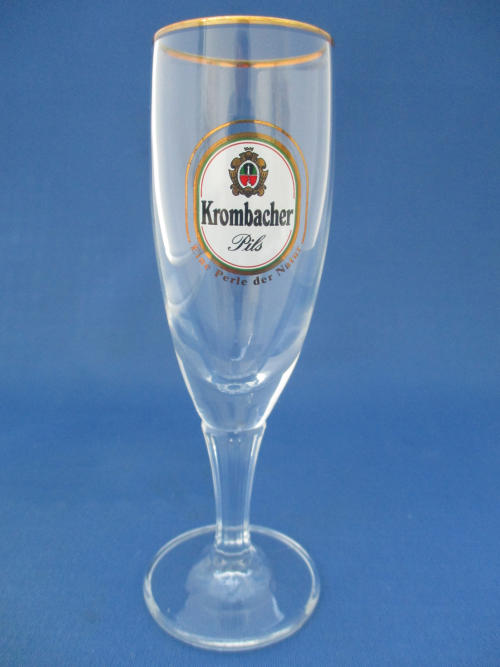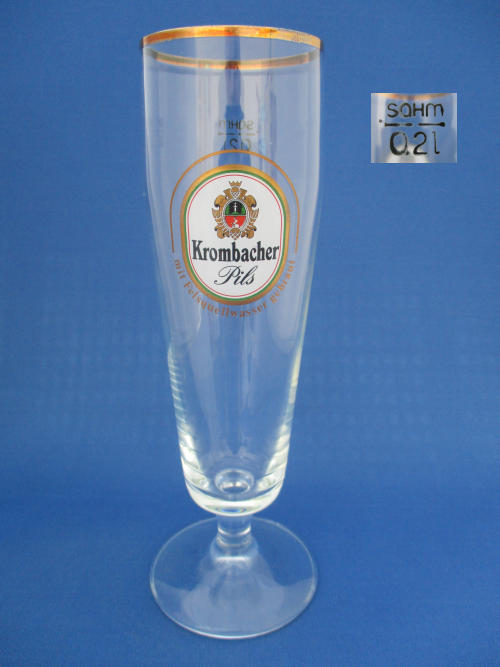 Additional Information
The Krombacher Brauerei was founded on the 4th February 1803 by Johannes Haasis and is one of the largest privately owned breweries in Germany and ranks number two among Germany's best selling beers. In October 1922, Bernhard Schadeberg (the grandfather of current CEO Bernhard Schadeberg) assumed the management of the company, which is still run as a family business to this day.
Some of the Brewery's Range
Krombacher Pils -
Krombacher Radler -
Rhenania Alt -
Krombacher Weizen - Brewed since 2007

Over the years the brand identity is updated and re-launched with subtle changes, a change of Logo or a new font.
Sometimes this brand update is done by the new owners after a brewery has been sold, other times just to give the brand a fresh new look on the ever growing market.

Below are some notes to help identify some of these changes and an aid to reference the year of the glass.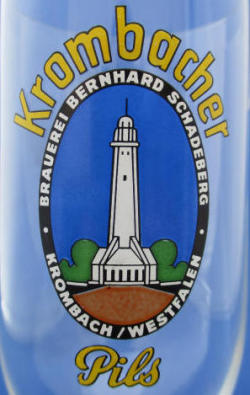 Krombacher Logo
1970s ??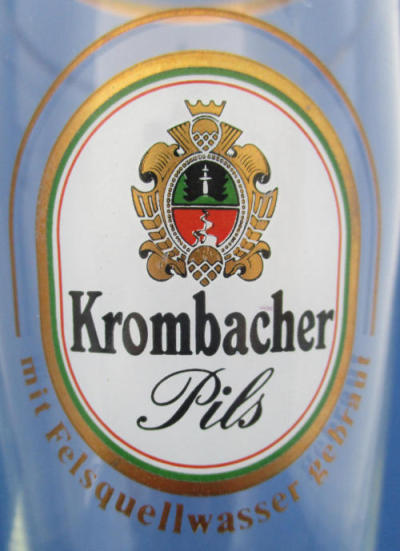 Krombacher Logo

mit Felsquellwasser gebraut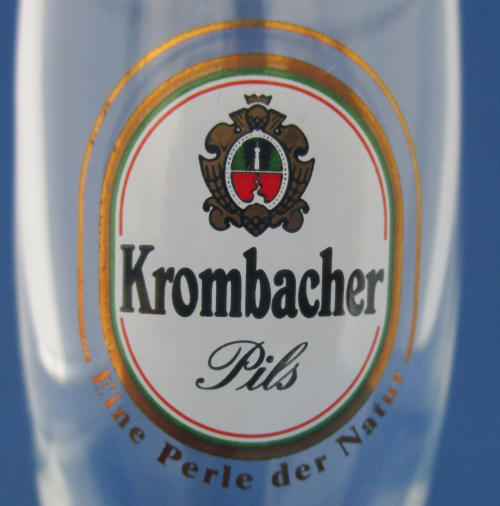 Krombacher Logo

Pils Eine Perle der Natur

---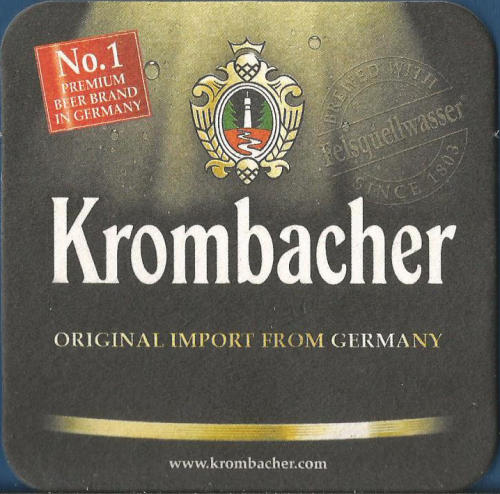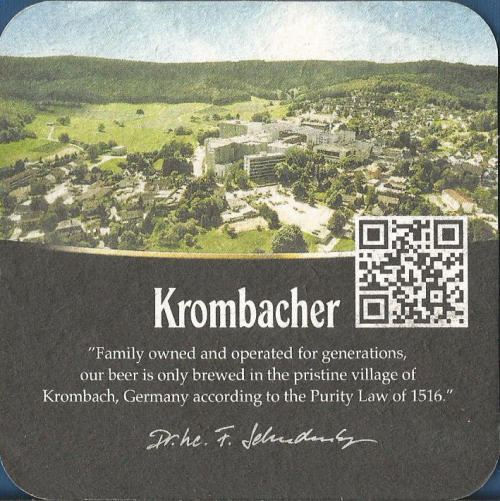 A Krombacher beer mat,
part of a collection given to me in September 2020
(Original date unknown, circa 1994 to 2020)
Note: QR codes invented in 1994.