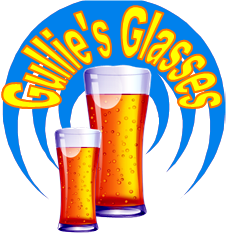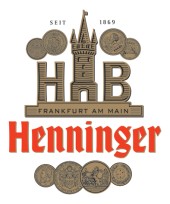 Germany - Breweries
Henninger Brewery
Click on a beer glass for more information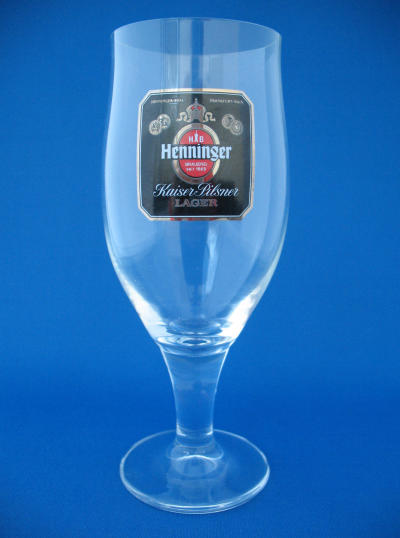 Additional Information
The Henninger Brewery was a notable brewery in Frankfurt, Germany. That could trace its roots back to 1655 in the Eberhard Stein's brew house. After World War II, Henninger was the first German brewery to use beer cans. The company rapidly expanded and soon became one of the largest breweries in Germany.
In 1998 the brewery was sold to private investors and in 2001 the rights to the brand were sold to a local rival brewery Binding Brauerei AG (nowadays the Radeberger Group). The last brew at the old brewery site was produced on December 20, 2001 before the buildings were demolished.
Some of the Brewery's Range
Henninger Kaiser Pilsner - Launched in 1951
Henninger Pils -
Henninger Export -
Henninger Radler -
Henninger Diät-Pils -
Henninger WeizenBier -
Henninger Caramel Kraftbier - Marketed since 1955 before a name change in 1958 to Henninger Caramel.
Henninger Caramel - Marketed since 1958 before a name change in 1961 to Henninger Karamalz.
Henninger Karamalz - In 1961 Karamalz was registered as a trademark
Henninger MeisterBock -
Henninger Highlander -

Over the years the brand identity is updated and re-launched with subtle changes, a change of Logo or a new font.
Sometimes this brand update is done by the new owners after a brewery has been sold, other times just to give the brand a fresh new look on the ever growing market.

Below are some notes to help identify some of these changes and an aid to reference the year of the glass.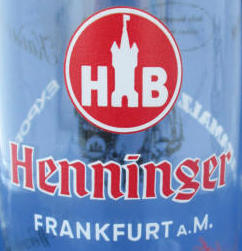 Henninger Logo