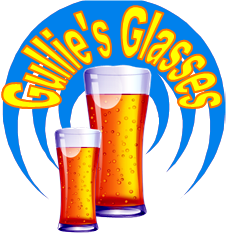 Germany - Breweries
Binding Brauerei
Click on a beer glass for more information
Additional Information
The Binding Brewery is a brewery in Frankfurt am Main. The founder, Conrad Binding , was a cooper and brewer , who in 1870 acquired a small brewery in the old town of Frankfurt, which he moved in 1881 to the Sachsenhäuser Berg. He built there a new, modern brewery, which he converted in 1884 into a public limited company. 70% of the brewery was destroyed by air strikes during the Second World War. In 1953 the brewery was part of the Oetker Group and since 2002 it has been part of the Radeberger Group.
Some of the Brewery's Range
Binding Eagle Pils -
Binding export -
Binding Romans Pils -
Marke Clausthaler - First brewed in 1979

Over the years the brand identity is updated and re-launched with subtle changes, a change of Logo or a new font.
Sometimes this brand update is done by the new owners after a brewery has been sold, other times just to give the brand a fresh new look on the ever growing market.

Below are some notes to help identify some of these changes and an aid to reference the year of the glass.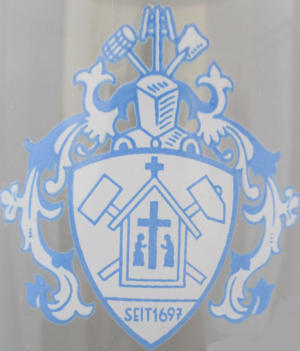 Claus-Bräu
Logo Pre 1978
Known as Claus-Bräu before the 1978 take over of the Städtische Brauerei by the Binding group and renamed Marke Clausthaler.


Marke Clausthaler
Logo Pre 1983

(Circa 1978 to 1983 shown)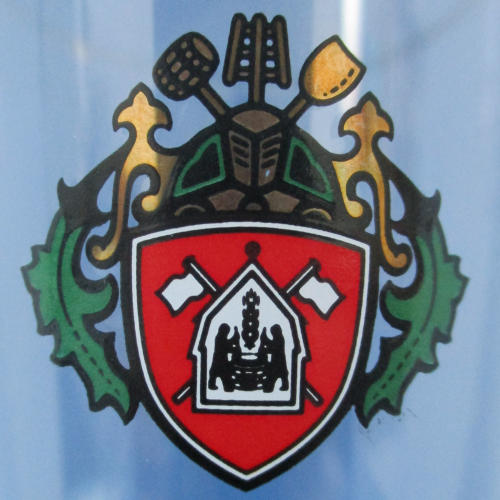 Marke Clausthaler
Logo Pre 2004

(Circa 1995 to 2004 shown)