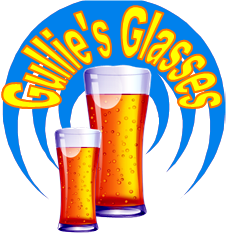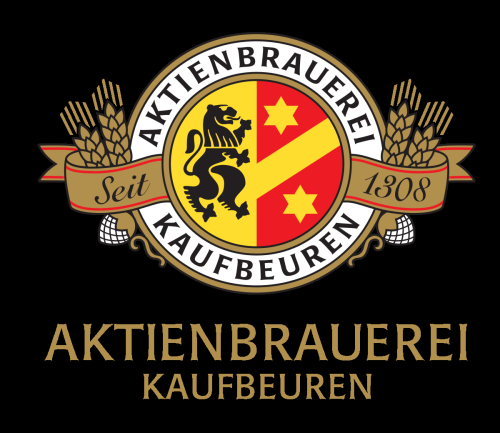 Germany - Breweries
AktienBrauerei Kaufbeuren (ABK)
Click on a beer glass for more information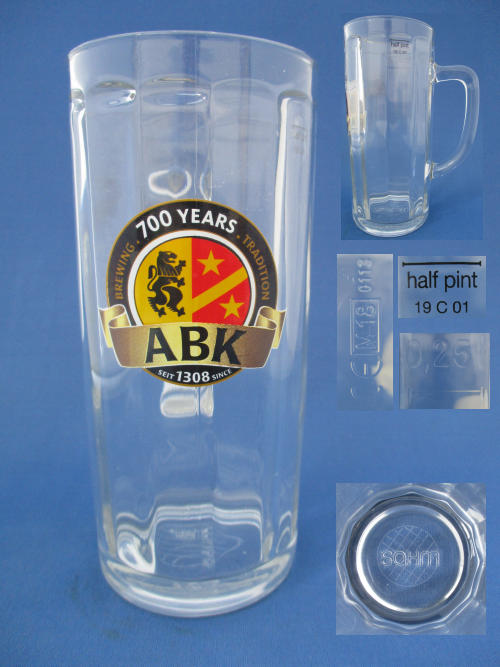 Additional Information
Dating back to 1308 the AktienBrauerei Kaufbeuren (ABK) is the oldest brewery in Swabia, Germany.
Some of the Brewery's Range
Aktien Hell das Blaue -
Spezial Bier Edel -
Hefeweizen Anno 25 -
Leichtes Weizen Kaiser Maximilian -
Iso Wwizen Alkoholfrei -
Dunkles Weizen Steingadener -

Over the years the brand identity is updated and re-launched with subtle changes, a change of Logo or a new font.
Sometimes this brand update is done by the new owners after a brewery has been sold, other times just to give the brand a fresh new look on the ever growing market.

Below are some notes to help identify some of these changes and an aid to reference the year of the glass.
ABK Logo
Solid shiny gold looking ABK banner
(2018 Shown)

ABK Logo
Shaded gold looking ABK banner
(2018 Shown)

ABK Logo

(2019 Shown)