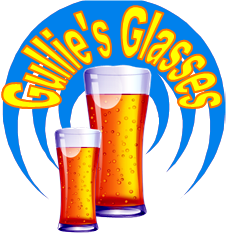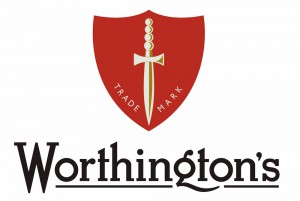 England - Breweries
Worthington Brewery
Click on a beer glass for more information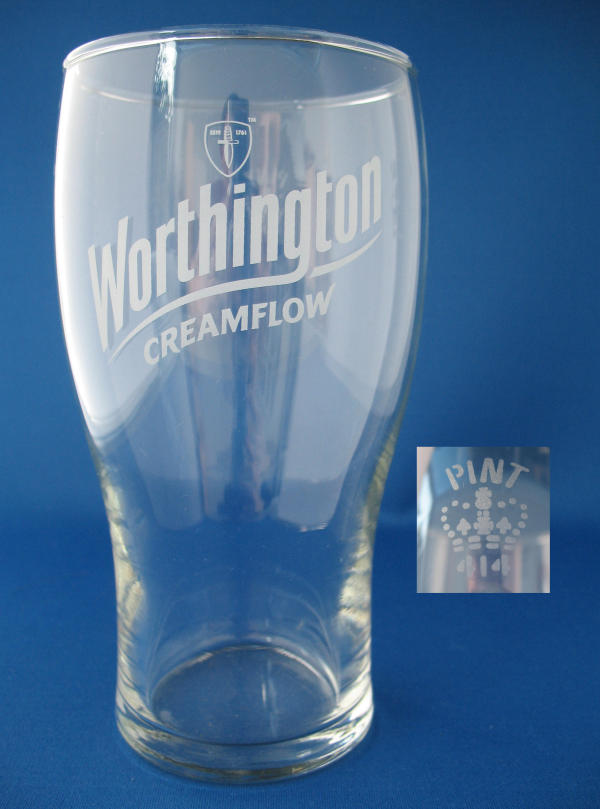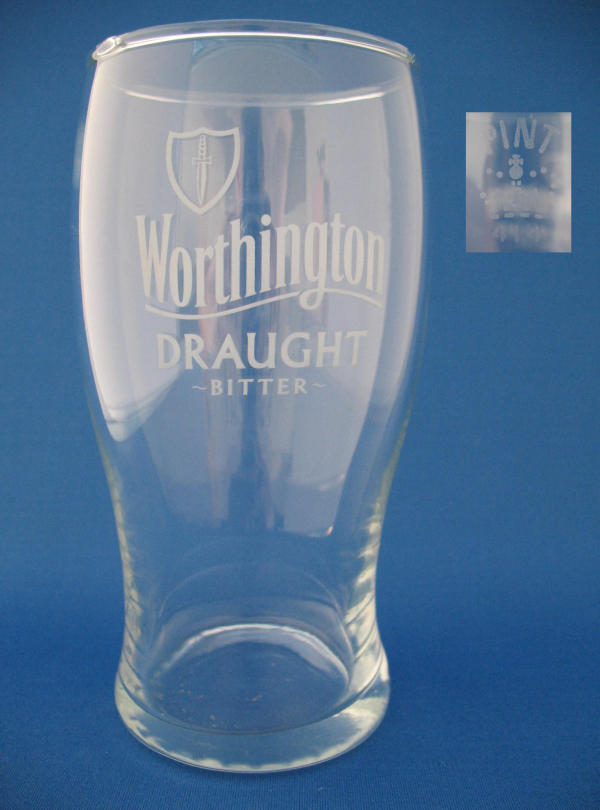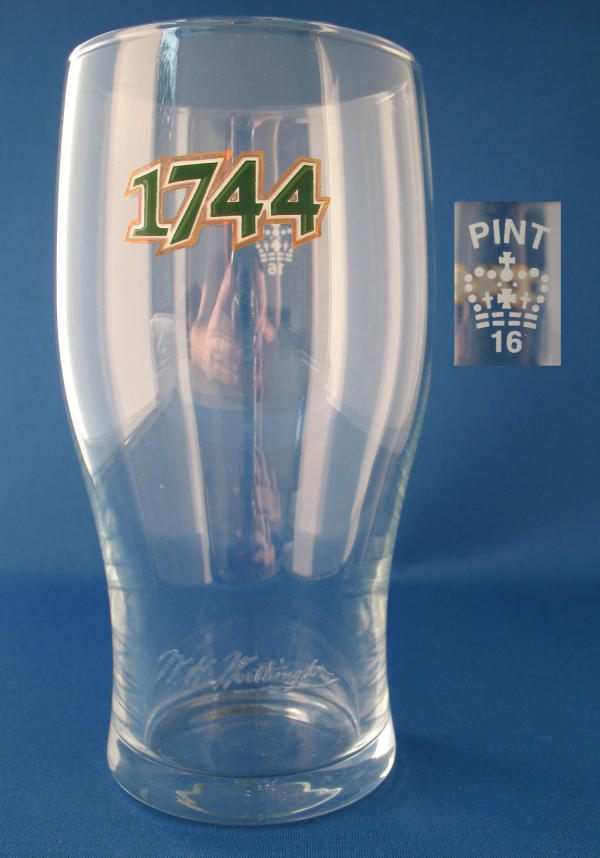 Additional Information
The Worthington Brewery was founded by William Worthington in the English Midlands town of Burton upon Trent in 1761. It is the second oldest continuously brewed beer brand in the country after Whitbread. The Worthington brewery was closed in 1965 but the beers continued to be brewed elsewhere. Bass used the Worthington brand for its principal keg bitter from the 1960s onward, first as Worthington E, then as Worthington's Best Bitter from the 1980s, and Worthington's Creamflow from the 1990s to the present.
The Worthington's brand was purchased from Bass by the American brewing company Coors in 2002, which following a merger in 2005 became Molson Coors.
Some of the Brewery's Range
Worthington E -
Worthington Lite -
Worthington Creamflow -
Worthington White Shield -
Worthington Dark -
Worthington 1744 - Only brewed for a few years from 2004 to 2006

Over the years the brand identity is updated and re-launched with subtle changes, a change of Logo or a new font.
Sometimes this brand update is done by the new owners after a brewery has been sold, other times just to give the brand a fresh new look on the ever growing market.

Below are some notes to help identify some of these changes and an aid to reference the year of the glass.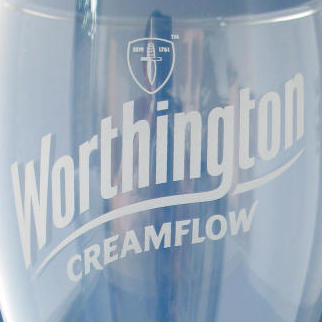 Logo
Pre 2002
Known as Worthington.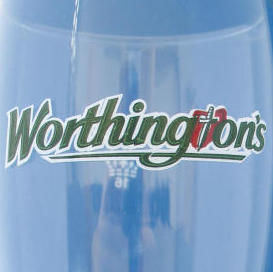 Logo
Post 2002
The name was changed to Worthington's in 2002 and the shield became more heart shaped.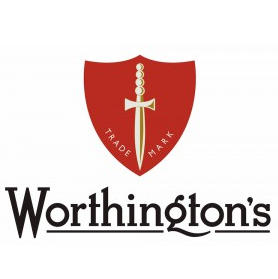 Logo
2011 to Date
The shield was restored in 2011 and the "G" in Worthington's became more "Q" like.

---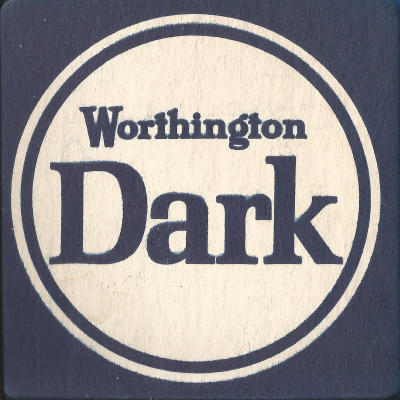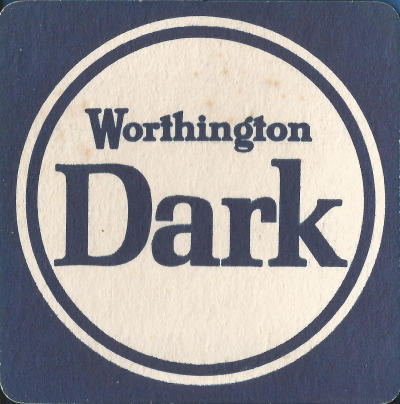 A Worthington Dark beer mat pre 2002 name change, could be 1980s/1990s