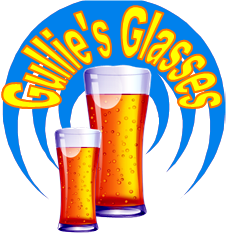 England - Breweries
Charles Wells Brewery
Click on a beer glass for more information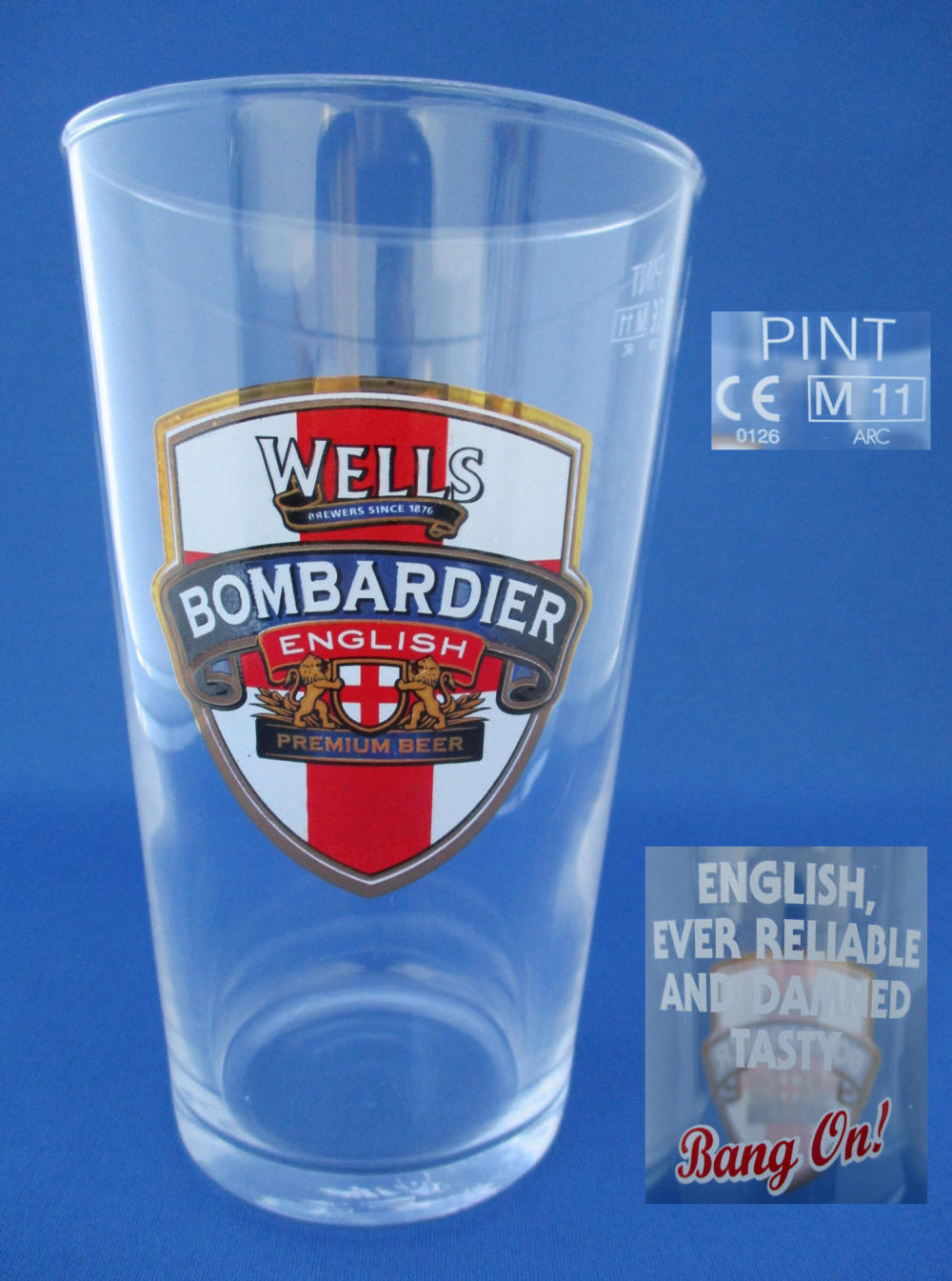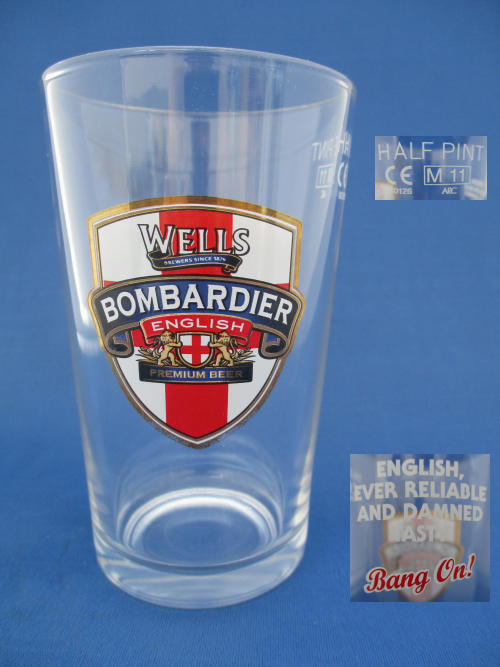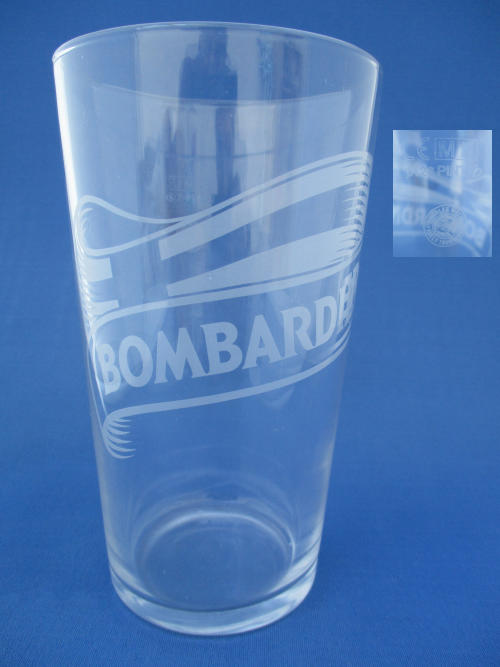 Additional Information
Charles Wells Brewery was founded by Charles Wells in 1876. In 1875, a two and a quarter acre site came to auction on the banks of the River Ouse as it ran through Bedford. This site contained both a coal depot and a brew house; included in the price were 35 pubs, mainly in Bedford and the surrounding area. Wells thought that beer would always be in demand, and with the help of his father he purchased the site and began work to turn the small brew house into a fully fledged brewery which could serve the county. By 1976, exactly 100 years since the company was established, the brewing operation moved from the Horne Lane site to a new site, the Eagle Brewery on Havelock Street. The move came about due to an increased demand for the company's beers, spurred on by a deal with Red Stripe brewery Desnoes & Geddes. This offered the company the chance to install the most up-to-date brewing equipment, and a state of the art bottling line. On the 23rd May 2006 the company announced that it was to form a new joint venture brewing company with the Young & Co's brewery, who moved their brewing production from the Ram Brewery in Wandsworth. The firm was called Wells & Young's Brewing Co Ltd, with Charles Wells having a 60% stake and Young & Co 40%, it went into operation on the 2nd October 2006. In 2011, Charles Wells purchased Young's 40% share, moving the company into the sole ownership of Charles Wells of Bedford. Wells & Young's is now responsible for brewing, distributing and marketing Charles Wells and Young & Co's brands at the Brewery in Bedford. Further acquisition in 2011 saw the company buy McEwan's and Younger's beers as well as the Courage beers, extending its portfolio more widely across the UK.
Some of the Brewery's Range
Bombardier -
Bombardier Burning Gold -
Bombardier Glorious English -
Eagle IPA -
Eagle Bitter -
Eagle LA -
Sticky Toffee Pudding Ale -

Over the years the brand identity is updated and re-launched with subtle changes, a change of Logo or a new font.
Sometimes this brand update is done by the new owners after a brewery has been sold, other times just to give the brand a fresh new look on the ever growing market.

Below are some notes to help identify some of these changes and an aid to reference the year of the glass.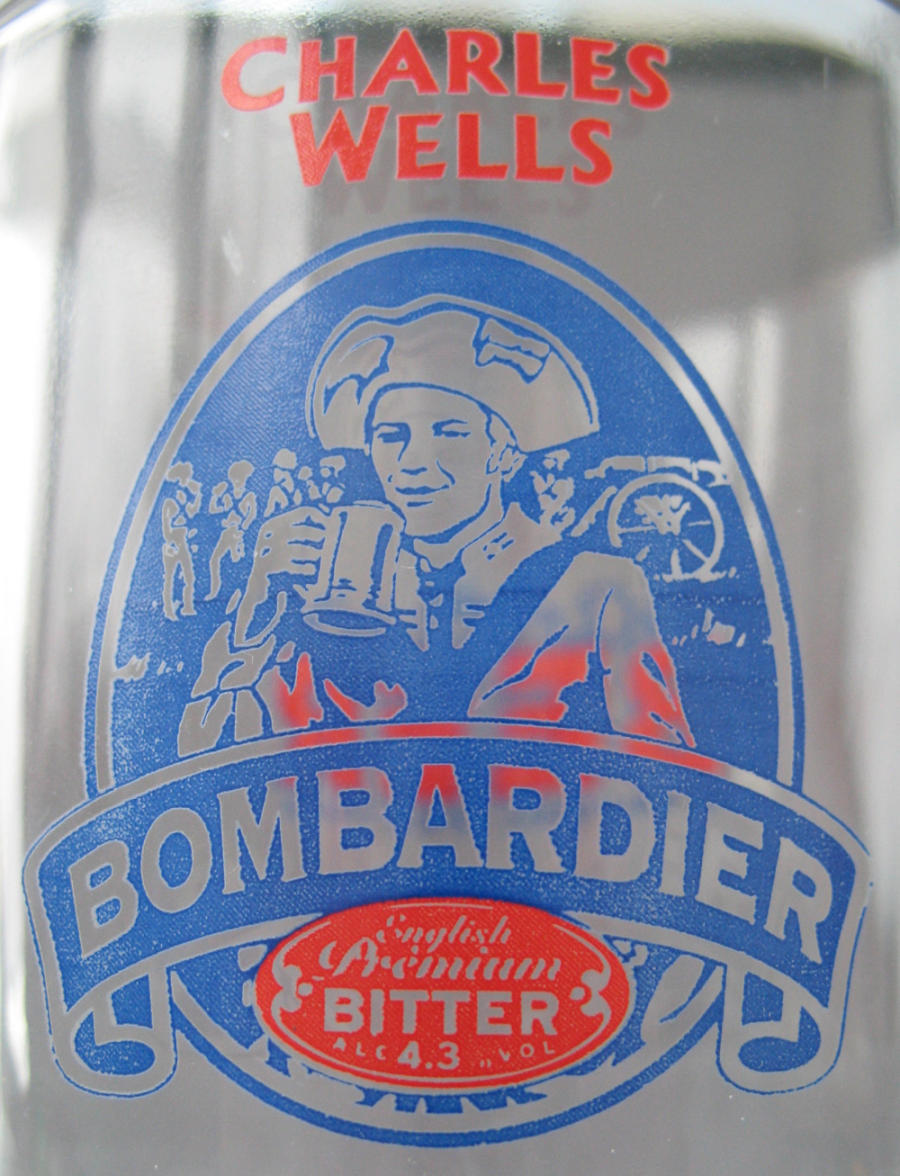 Bombardier Logo
(1999 Shown)


Bombardier Logo
?? to 2015
(2011 Shown)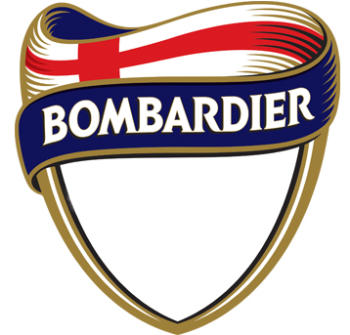 Bombardier Logo
April 2015 to 2018


---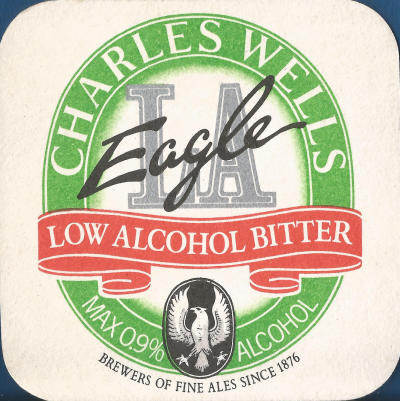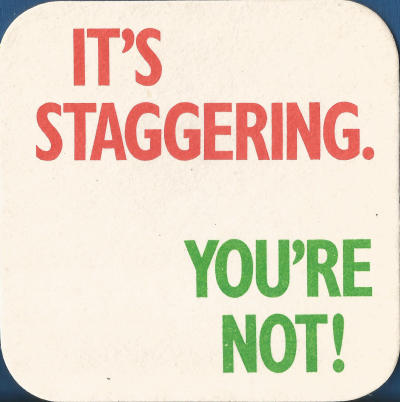 A Charles Wells Eagle LA beer mat from around the 1990s
"It's Staggering You're Not!"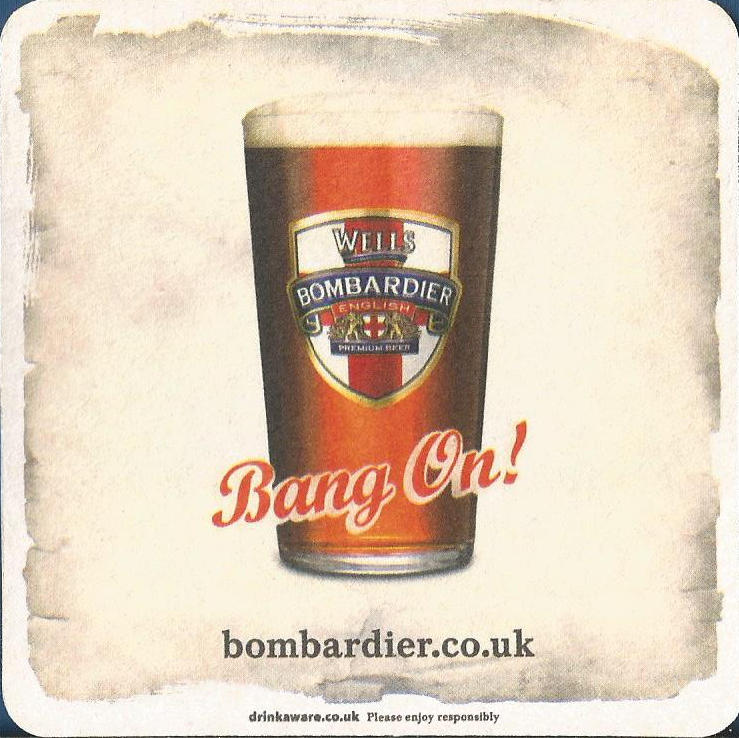 A Bombardier beer mat from the 2011 "Bang on" advertising campaign staring Rik Mayall as the "English, ever reliable and damned tasty" Bombardier William Charles Bedford.

A Bombardier beer mat picked up from my local in 2017.