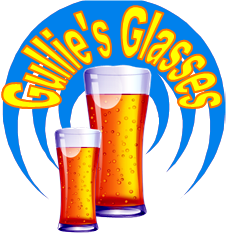 England - Breweries
Sharp's Brewery
Click on a beer glass for more information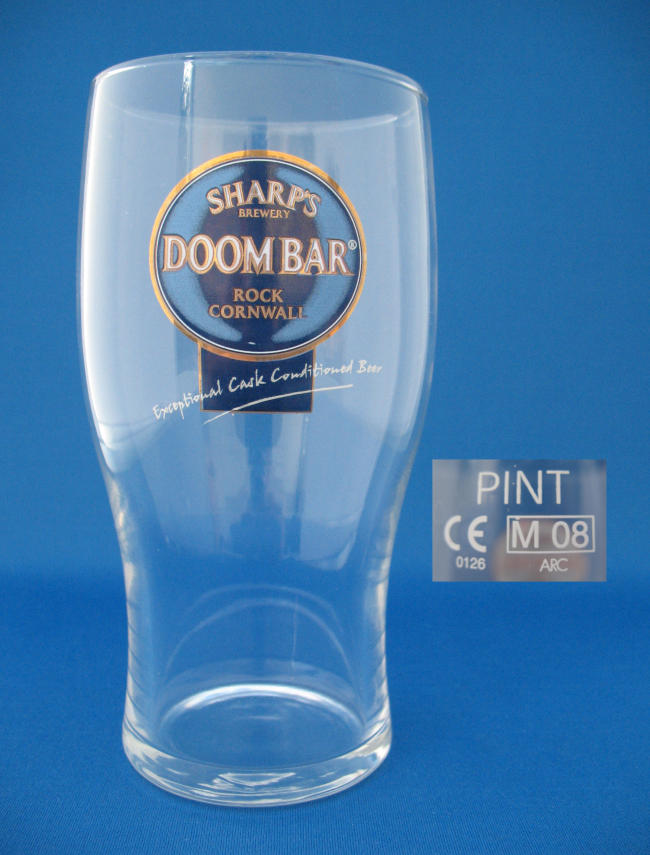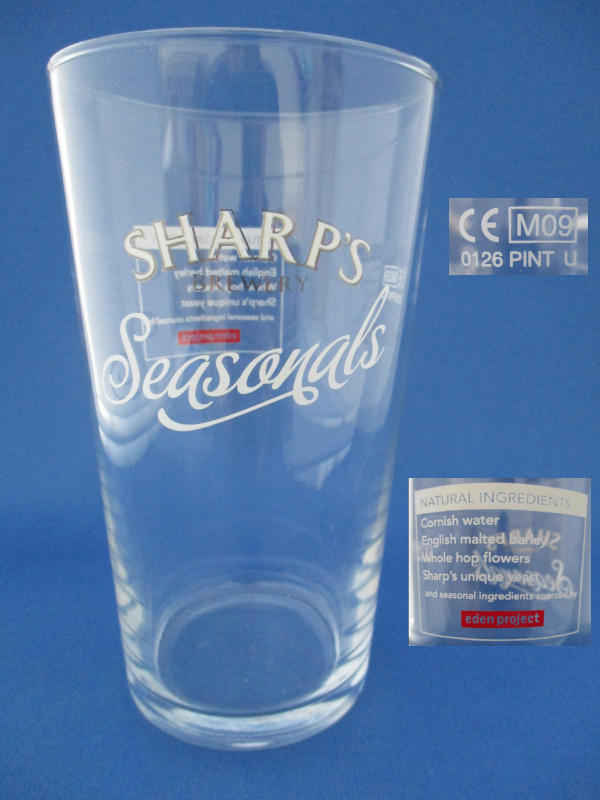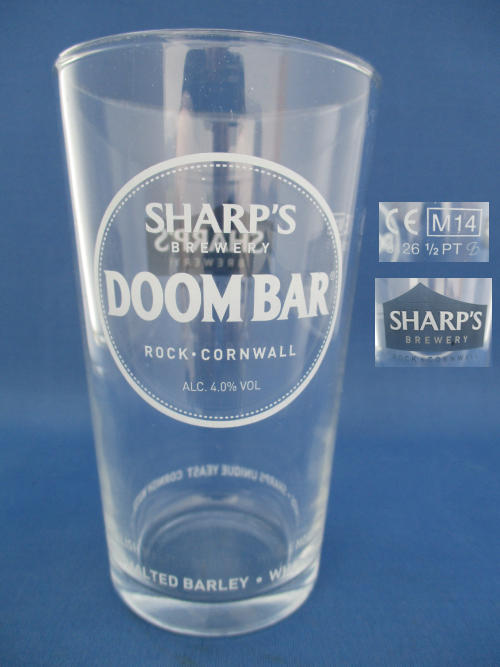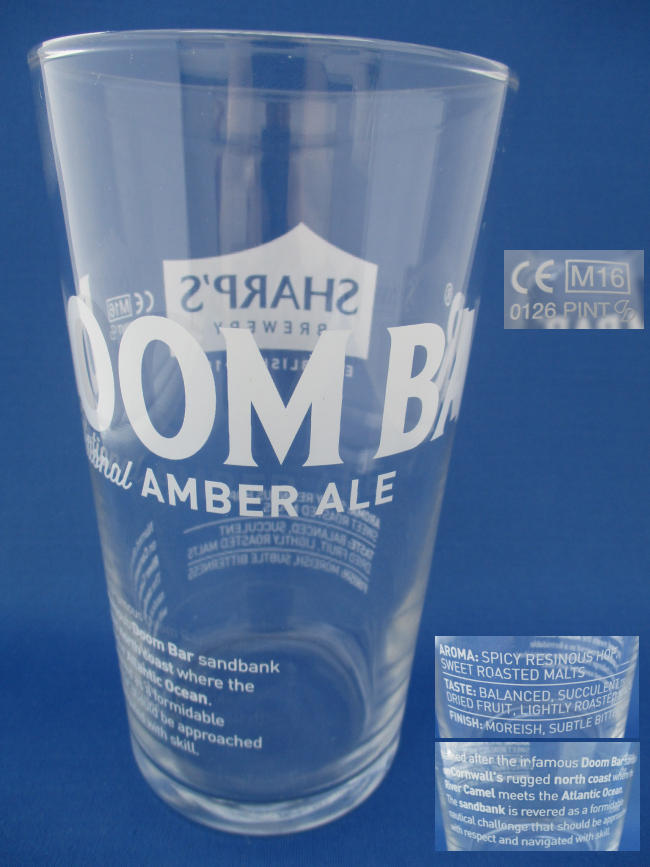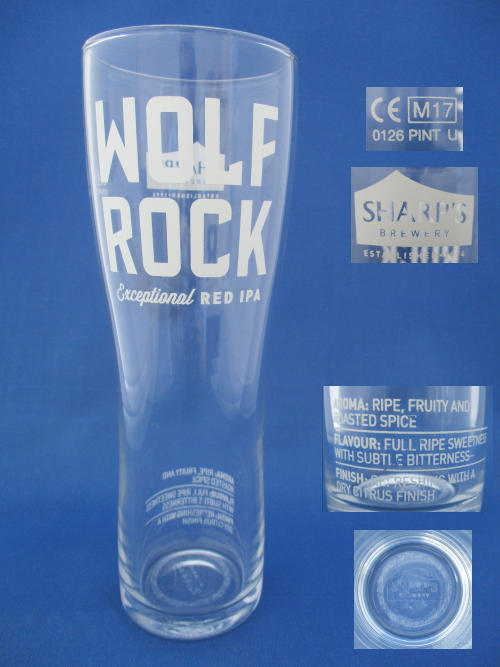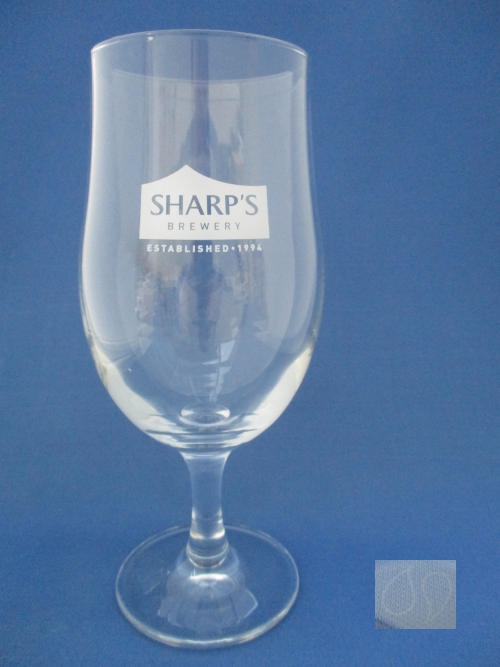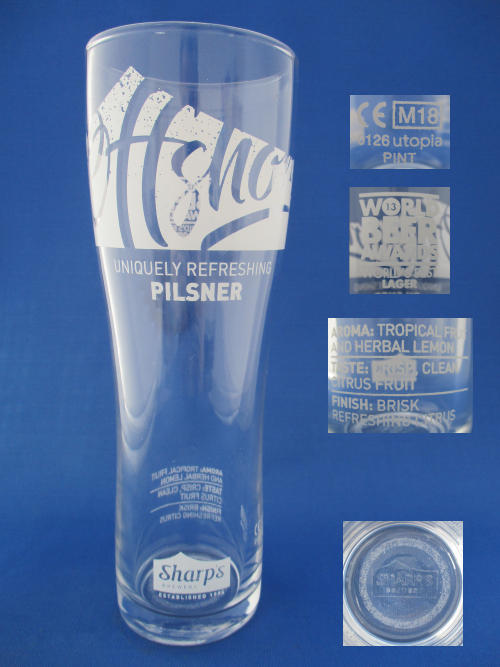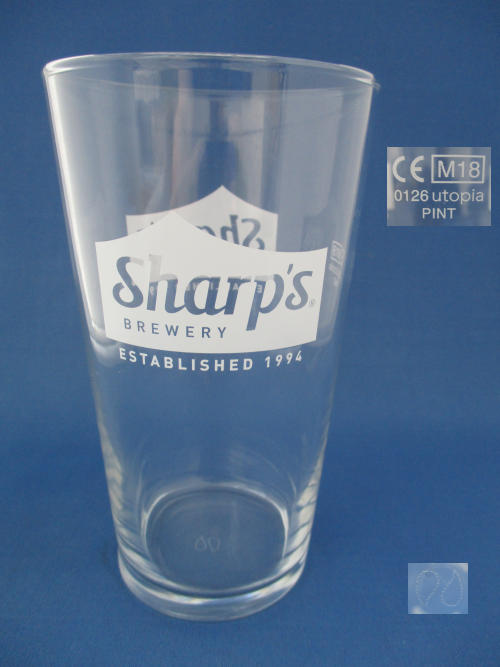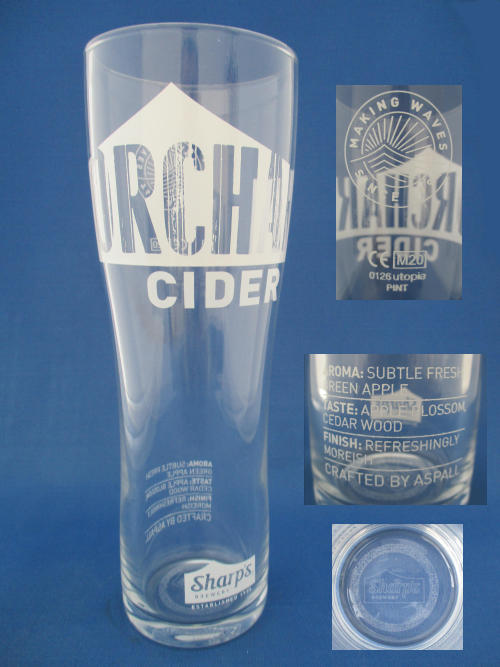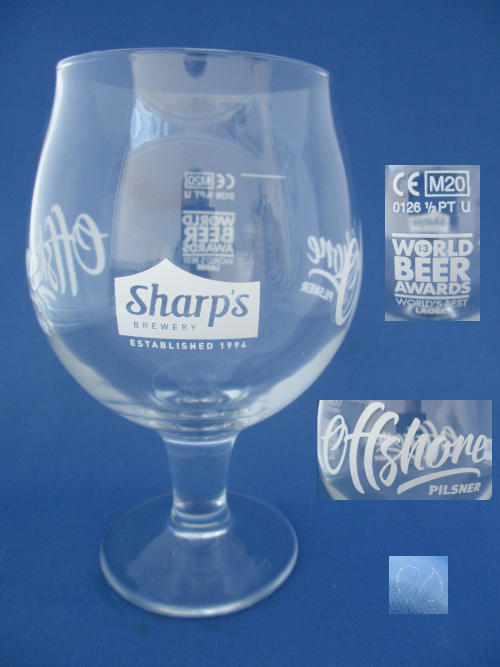 Additional Information
Sharp's Brewery is an English regional brewery company founded in 1994 in St Minver Lowlands, Rock, Cornwall, by Bill Sharp. The brewery's flagship ale is Doom Bar named after the dangerous Doom Bar sandbank at the mouth of the Camel Estuary in North Cornwall. It was first brewed in 1995 initialy as a blend of two other beers Cornish Coaster and Sharps Own. In February 2011 the brewery was bought by Molson Coors Brewing Company for 20 million
Some of the Brewery's Range
Doom Bar - First brewed in 1995
Atlantic pale ale -
Cornish Pilsner - First brewed on 2011, renamed as "Offshore" in 2018
Offshore Pilsner - Previously known as "Cornish Pilsner" (see above)
Sea Fury -
Wolf Rock Red IPA -
Orchard - Brewed in partnership with Sheppy's Cider then with Aspall

Over the years the brand identity is updated and re-launched with subtle changes, a change of Logo or a new font.
Sometimes this brand update is done by the new owners after a brewery has been sold, other times just to give the brand a fresh new look on the ever growing market.

Below are some notes to help identify some of these changes and an aid to reference the year of the glass.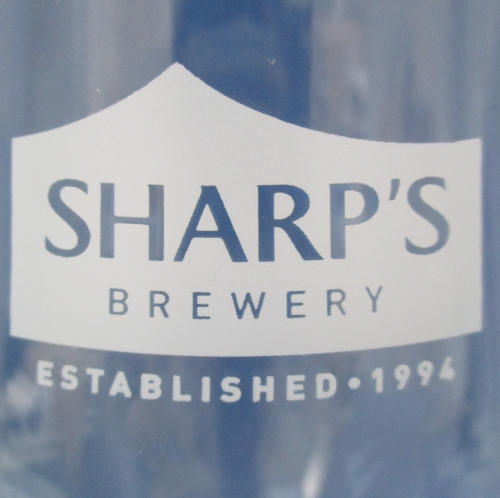 Sharps Logo
?? to 2018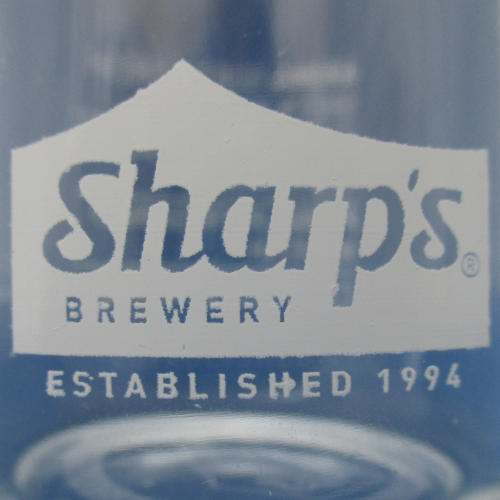 Sharps Logo
2018 to Date

(2018 Shown)
---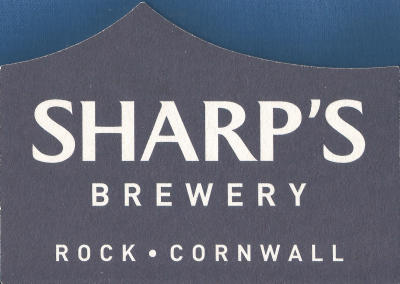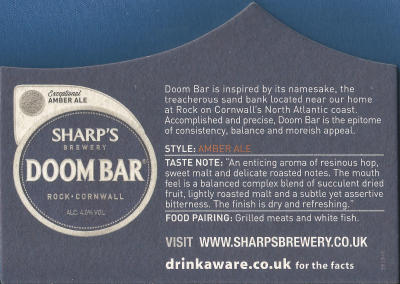 A Sharps Brewery beer mat (W12 x H8.5cm)
With Doom Bar taste notes and food pairing on the rear of the mat.
Picked up from my local in 2016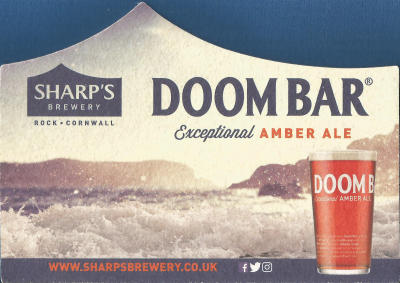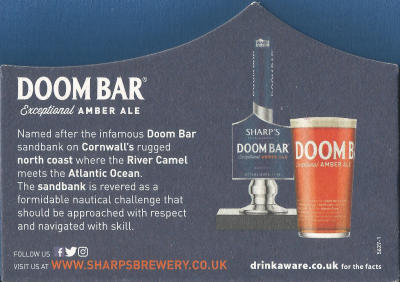 A Doom Bar beer mat (W12 x H8.5cm)
Doom Bar beer mat named after the Doom Bar sandbank in Cornwall.
Picked up from a Cardiff pub in 2017