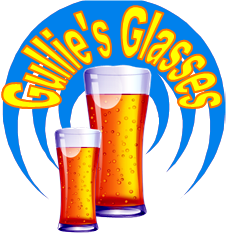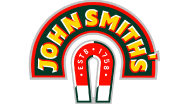 England - Breweries
John Smiths Brewery
Click on a beer glass for more information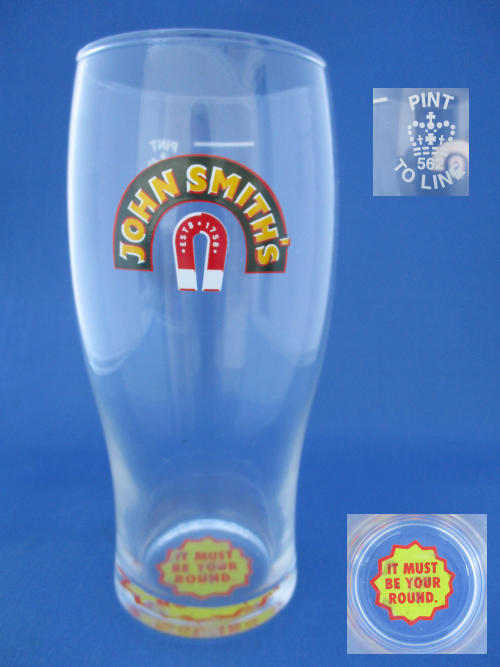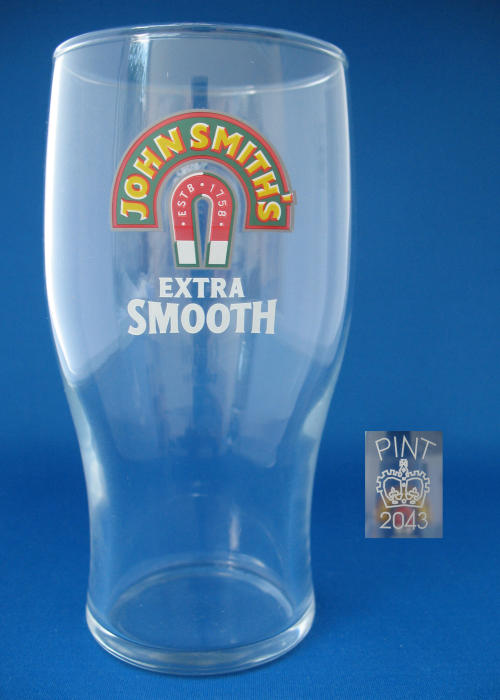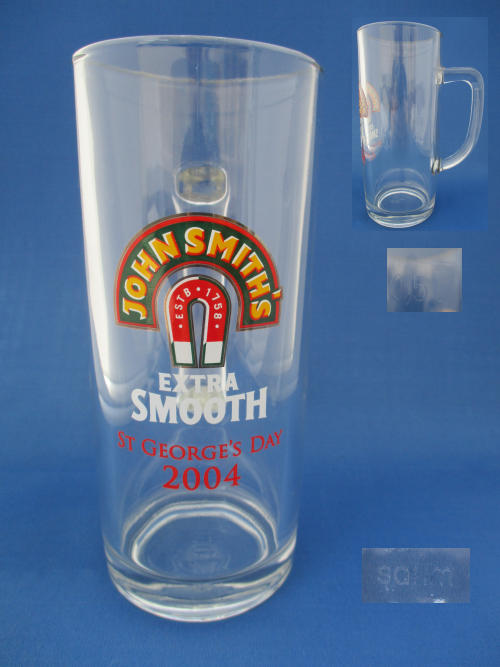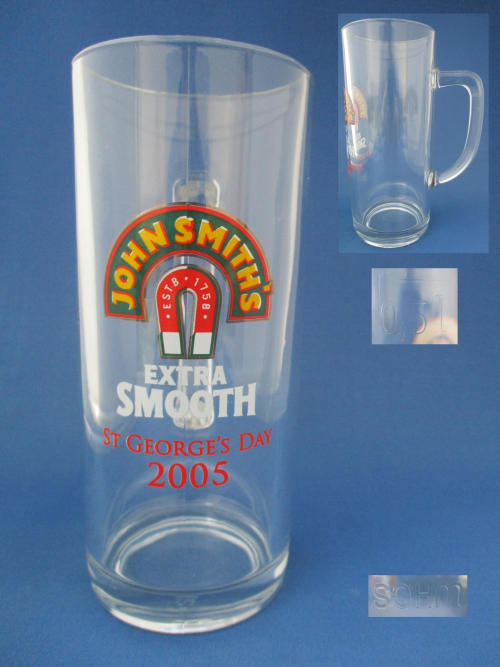 Additional Information
John Smith's Brewery was an English brewing company founded in 1852 when John Smith (son of Brewer Samuel Smith) acquired the Backhouse & Hartley brewery in Tadcaster, North Yorkshire.
In October 1970, Courage purchased John Smith's in a friendly takeover
In 1995 Courage was acquired by Scottish & Newcastle (S&N).
In April 2008, S&N's operations were sold to Heineken and Carlsberg, the former acquiring the John Smith's brand.
Some of the Brewery's Range
Yorkshire Bitter -
Magnet Pale Ale -
Export Pale -
Sweet Stout -
Double Brown -
John Smith's Cask - Re-introduced in December 1983, seven years after it had been phased out.
John Smith's Extra Smooth - In 1993 it was launched in cans and introduced in kegs in February 1995.
Magnet Old -

Over the years the brand identity is updated and re-launched with subtle changes, a change of Logo or a new font.
Sometimes this brand update is done by the new owners after a brewery has been sold, other times just to give the brand a fresh new look on the ever growing market.

Below are some notes to help identify some of these changes and an aid to reference the year of the glass.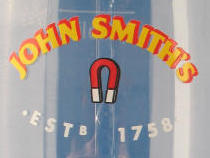 John Smith's Logo
1985 to 1990
No writing on Magnet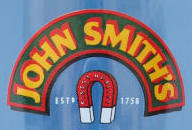 John Smith's Logo
1990 to 1995
Finest Quality on Magnet

John Smith's Logo
1995 to 1996
Finest Quality on Magnet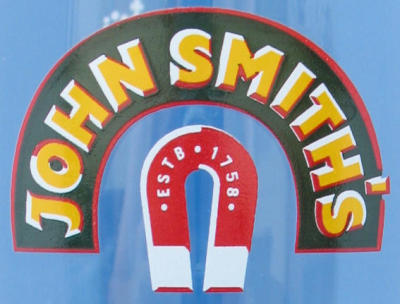 John Smith's Logo
1996 to 2015
Estb 1758 on Magnet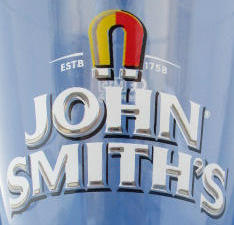 John Smith's Logo
2015 to Date
(2015 Shown)

---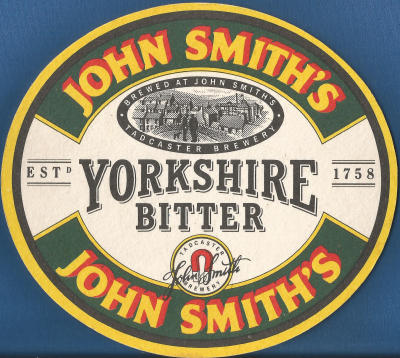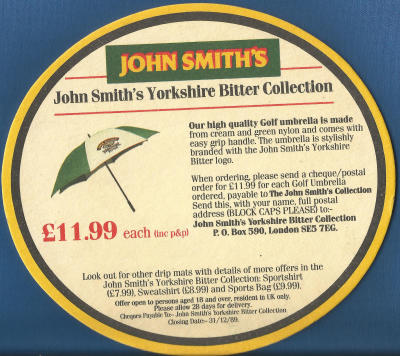 A John Smiths beer mat with a golf umbrella offer that closed 31/12/1989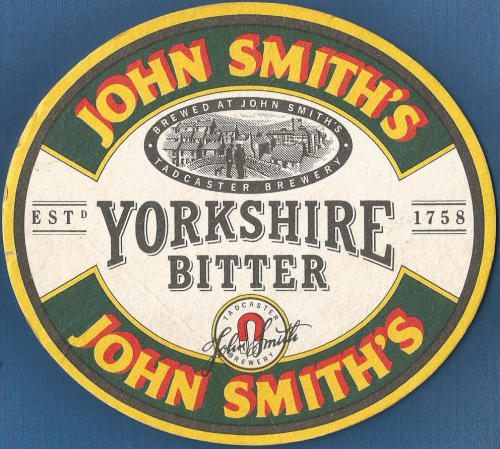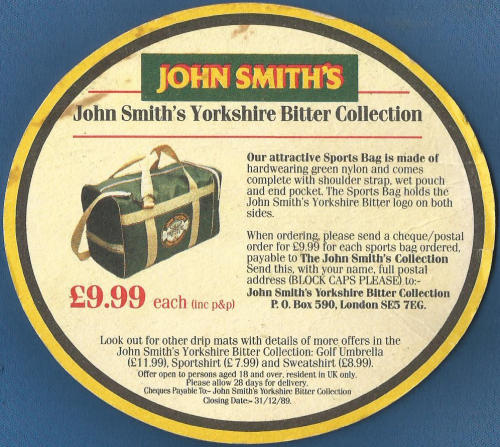 A John Smiths beer mat with a sports bag offer that closed 31/12/1989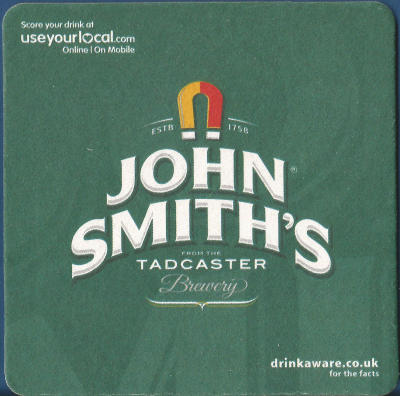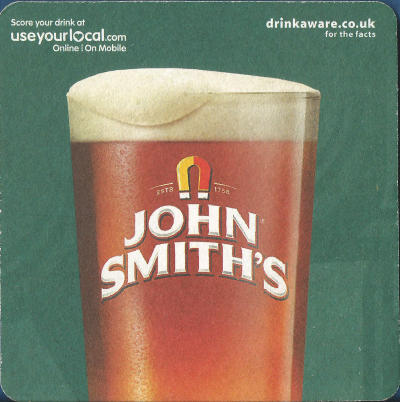 A John Smiths beer mat picked up from a bar in 2016