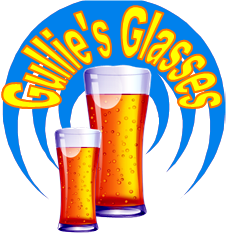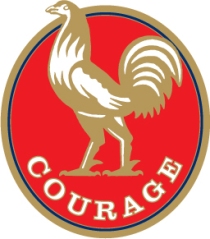 England - Breweries
Courage Brewery
Click on a beer glass for more information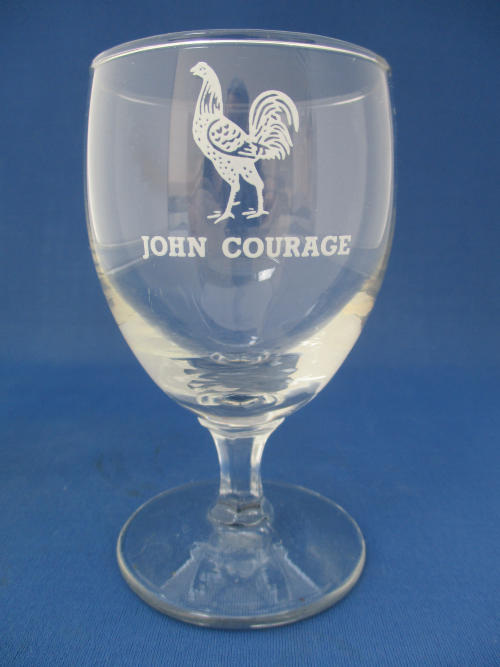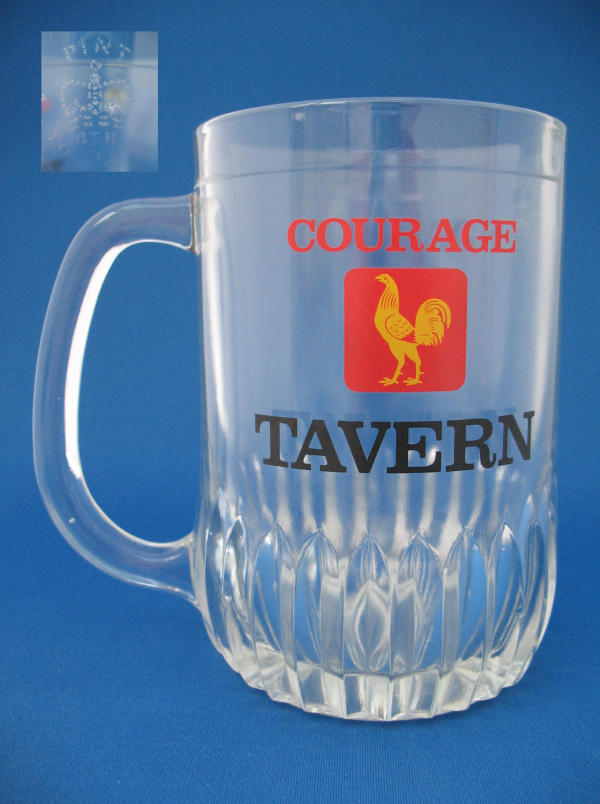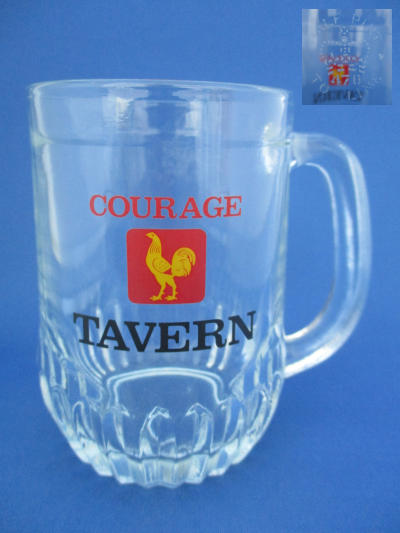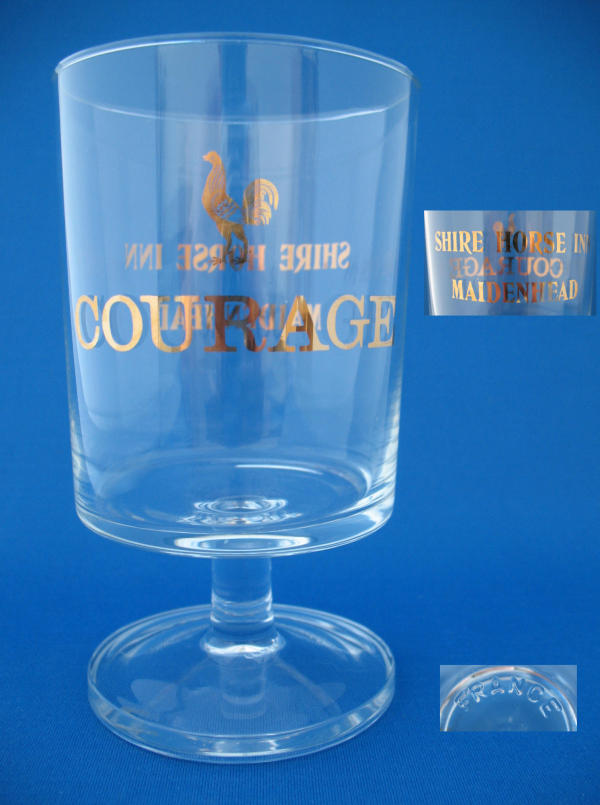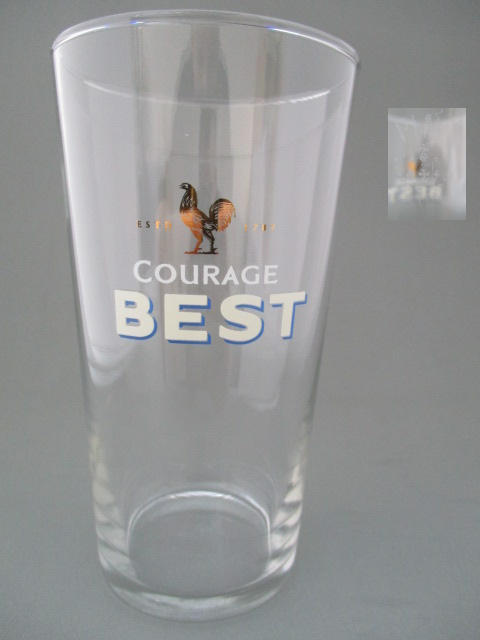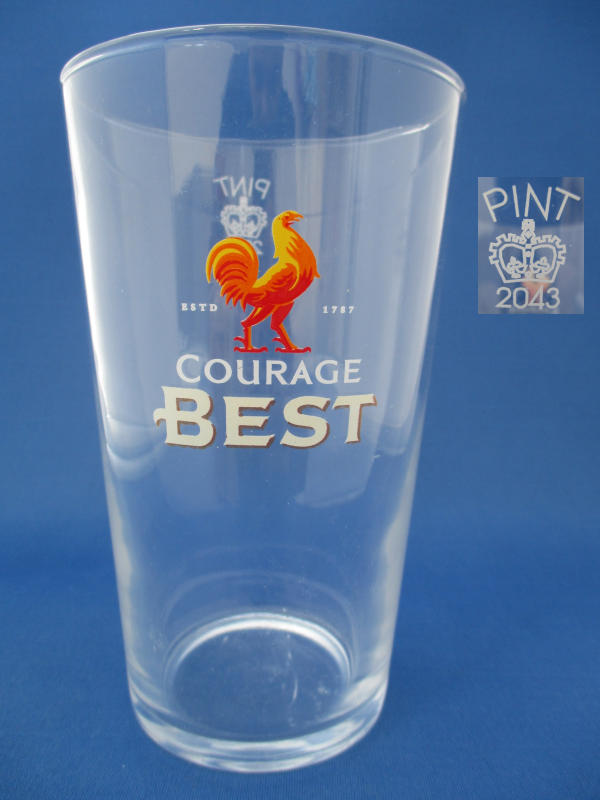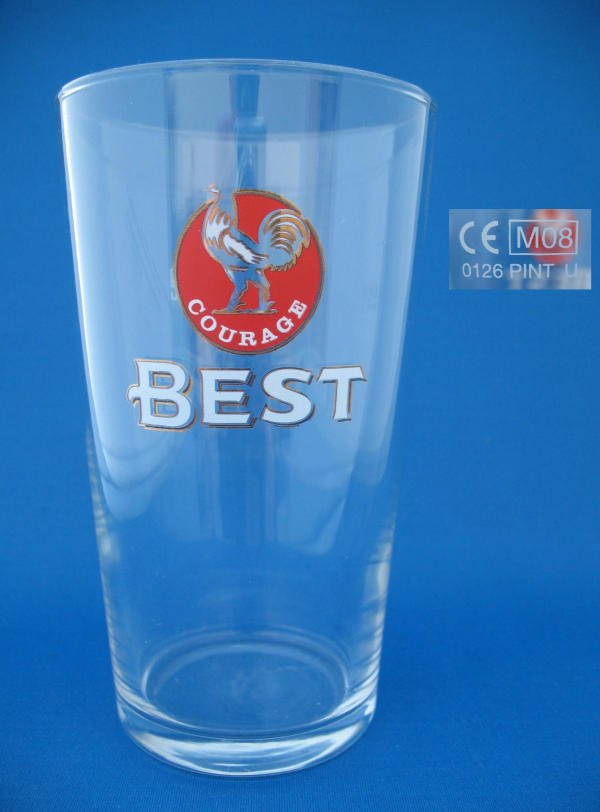 Additional Information
Courage & Co Ltd was started by John Courage at the Anchor Brewhouse in Horsleydown, Bermondsey in 1787. It became Courage & Donaldson in 1797. By 1888, it had been registered simply as Courage. In 1955, the company merged with Barclay, Perkins & Co Ltd (who were located at the nearby Anchor Brewery) to become Courage, Barclay & Co Ltd. Only five years later another merger with the Reading based Simonds' Brewery led to the name changing to Courage, Barclay, Simonds & Co Ltd. Its name was simplified to Courage Ltd in October 1970.
Courage was sold off to the Foster's Brewing Group in 1990 and then in 1995 sold to Scottish & Newcastle. Then in 2007, the rights for the production, marketing and sales of the Courage brands were sold to Wells & Young's Brewing Company of Bedford.
Some of the Brewery's Range
John Courage IPA - popular in the 1970's
Courage Tavern -
Courage Best -
Courage Directors -
Courage Cockerel -

Over the years the brand identity is updated and re-launched with subtle changes, a change of Logo or a new font.
Sometimes this brand update is done by the new owners after a brewery has been sold, other times just to give the brand a fresh new look on the ever growing market.

Below are some notes to help identify some of these changes and an aid to reference the year of the glass.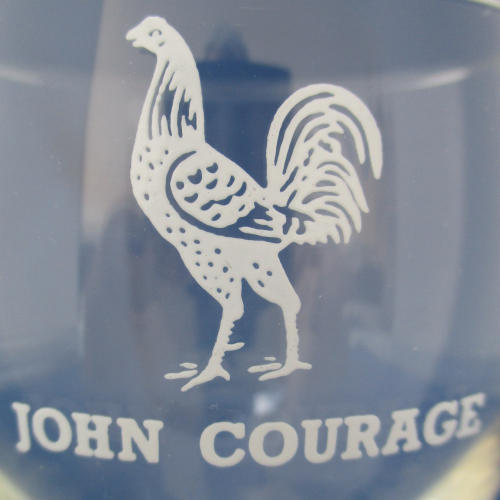 Courage Logo
Circa 1960s to 1970s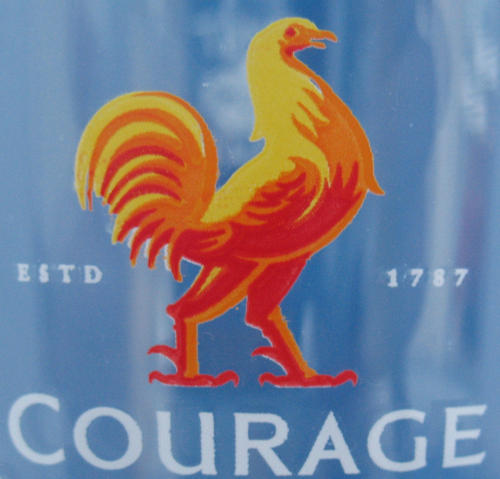 Courage Logo
2000 to 2006
During the latter years
of ownership,
Scottish & Newcastle
re-branded the Courage range with the Cockerel facing right.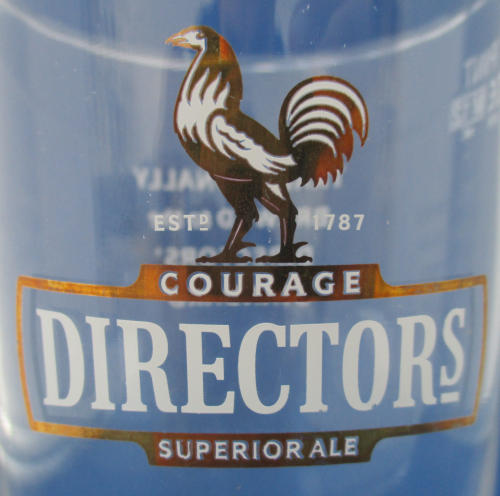 Courage Logo
?? to ??
(2012 Shown)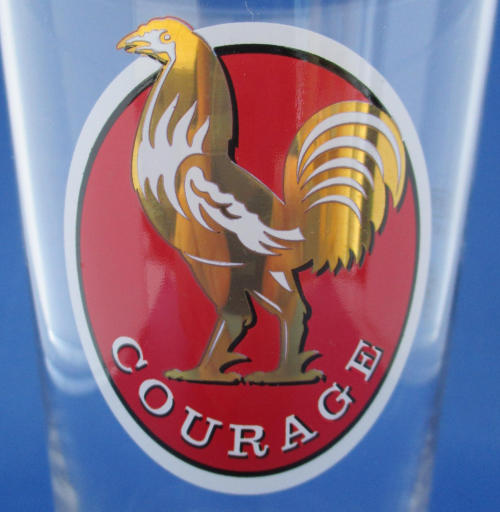 Courage Logo
?? to Date
(2016 Shown)

---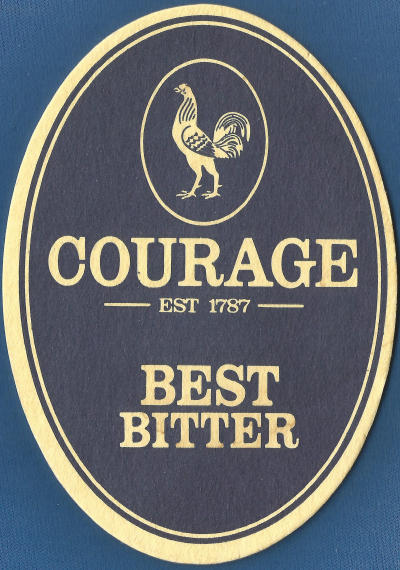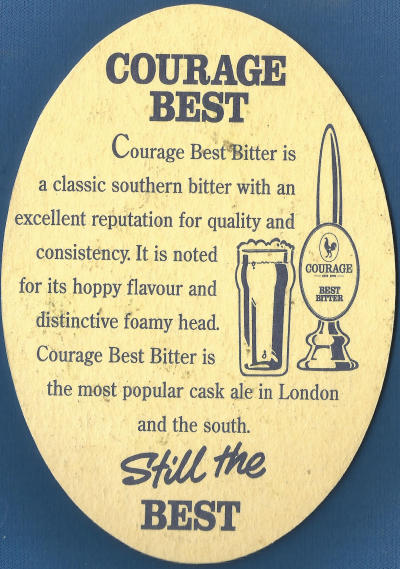 A Courage Best beer mat (W8.3 x H11.7cm).
Part of a collection given to me in September 2020
(Circa 1980s/90s)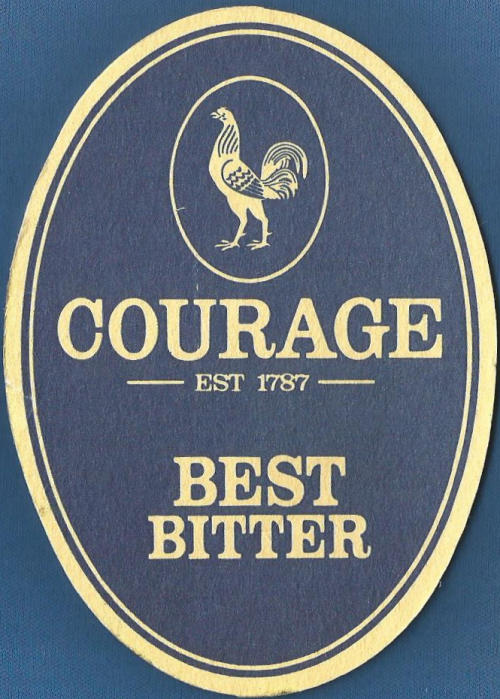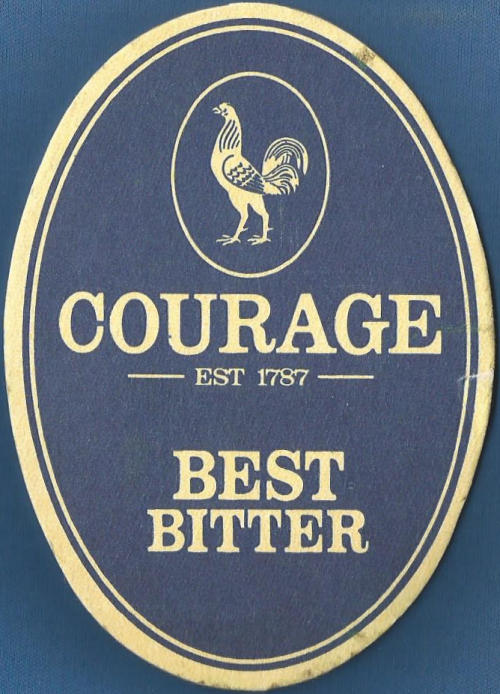 A Courage Best beer mat (W8.3 x H11.7cm).
Part of a collection given to me in September 2020
(Circa 1980s/90s)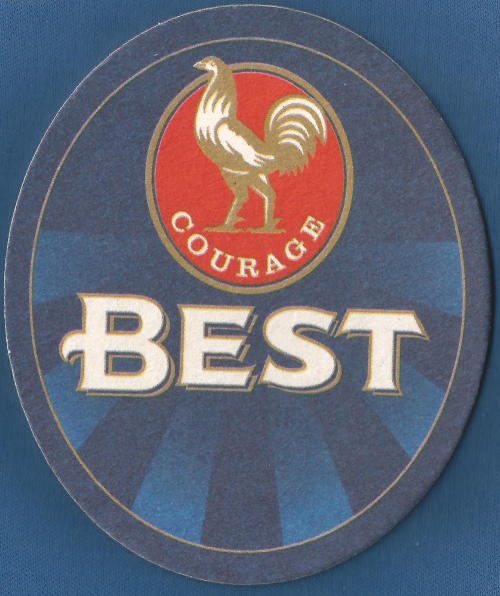 A Courage Best beer mat (W7.8 x H9.5cm).
Part of a collection given to me in September 2020
(Circa 2008)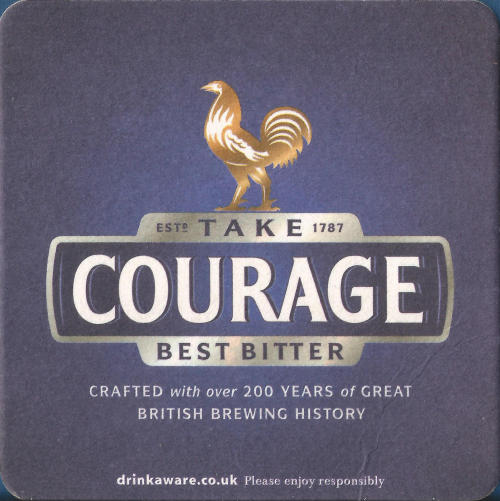 A Courage Best beer mat (W9.3 x H9.3cm).
Part of a collection given to me in September 2020
(Circa 2012)