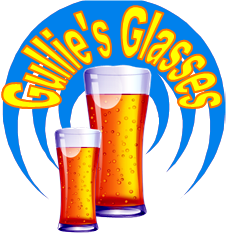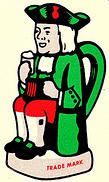 England - Breweries
Charrington Brewery
Click on a beer glass for more information
Additional Information
The Anchor Brewery was a brewery founded in Bethnal Green, London in the early 18th century by Robert Westfield known then as "Wastfield and Moss". In 1766, John Charrington joined the company, which then traded as "Charrington & Moss". In 1881 it changed name again and became "Charrington and Co", which was registered in July 1897. Charrington continued to acquire brewerys and in 1933 Charrington and Co acquired Hoare and Co.Ltd. who had the trademark toby jug. (which went on to form part of the Bass Charrington trademark.)
Charrington and Co merged with United Breweries of London in 1964 to become "Charrington United Breweries", then after acquiring a number of other breweries, it merged with the Bass Brewery in 1967 to become the largest UK brewing company, "Bass Charrington" (later just known as "Bass") until 1998 when it was bought by Interbrew. The Charrington's Anchor Brewery in London closed in 1975.
Some of the Brewery's Range
Charrington's Anchor Stout -
Charrington's Brown Ale -
Charrington's Pilsner Lager -
Charrington's Pale Ale -
Punch Stout -
Royal Toby Ale -
Toby Ale -
Toby Export Lager Beer -
Toby Lager -
Toby Stout -

Over the years the brand identity is updated and re-launched with subtle changes, a change of Logo or a new font.
Sometimes this brand update is done by the new owners after a brewery has been sold, other times just to give the brand a fresh new look on the ever growing market.

Below are some notes to help identify some of these changes and an aid to reference the year of the glass.
Logo