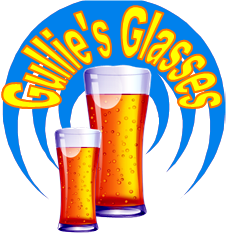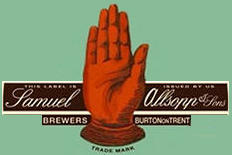 England - Breweries
Samuel Allsopp & Sons Brewery
Click on a beer glass for more information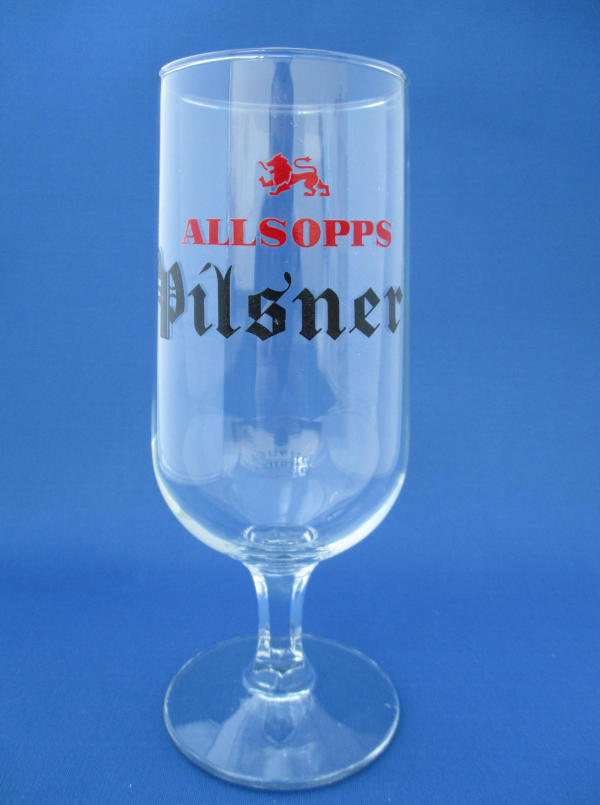 Additional Information
Samuel Allsopp & Sons was one of the largest brewery companies operating in Burton upon Trent, England. Allsopp's origins go back to the 1740s, when Benjamin Wilson, an innkeeper-brewer of Burton, brewed beer for his own premises and sold some to other innkeepers. Over the next 60 years, Wilson and his son and successor, also called Benjamin, cautiously built up the business and became the town's leading brewer. In about 1800, Benjamin Junior took his nephew Samuel Allsopp into the business and then in 1807, following a downturn in trade because of the Napoleonic blockade, he sold his brewery to Allsopp. Allsopp struggled at first as he tried to replace the lost Baltic trade with home trade, but in 1822 he successfully copied the India Pale Ale of Hodgson, a London brewer, and business started to improve.
After Samuel's death in 1838, his sons Charles and Henry continued the brewery as Allsopp and Sons. After a failed attempt at a merger with Thomas Salt and Co and the Burton Brewery Company in 1907, Allsopps fell into the hands of the receivers in 1911. The company's capital was restructured and it continued trading. In 1934 Samuel Allsopp & Sons merged with Ind Coope Ltd to form Ind Coope and Allsopp Ltd. The Allsopp name was dropped in 1959 and in 1971 Ind Coope was incorporated into Allied Breweries.
Some of the Brewery's Range
Allsopp's IPA-
Allsopp's Arctic Ale-
Allsopp's Lager-

Over the years the brand identity is updated and re-launched with subtle changes, a change of Logo or a new font.
Sometimes this brand update is done by the new owners after a brewery has been sold, other times just to give the brand a fresh new look on the ever growing market.

Below are some notes to help identify some of these changes and an aid to reference the year of the glass.
Logo